Tanya Lee Hervey Photography has expanded and relocated to 18 South Main Street.  
Originally from Dover, NH, Tanya Lee Hervey is a local professional photographer living and working in downtown Rochester since the early 90s. Hervey currently serves as President of the New Hampshire Professional Photographers Association and Vice President of the Greater Rochester Camera Club.
Tanya Lee Hervey Photography offers a wide variety of services including, but not limited to, all-genre portraiture, weddings, community and corporate events, real estate photography, and more.
"I don't specialize in any one genre, I specialize in people," said Hervey. "I'm really passionate about photography, teaching, and giving back to my community."
Hervey was located on Union Street for several years but recently decided to expand and relocate because she "needed more space to better serve her clients." Hervey also explained that she's "happy to keep the business in the downtown area."
In addition to studio space and prop storage, the new location will also provide space for instructional courses.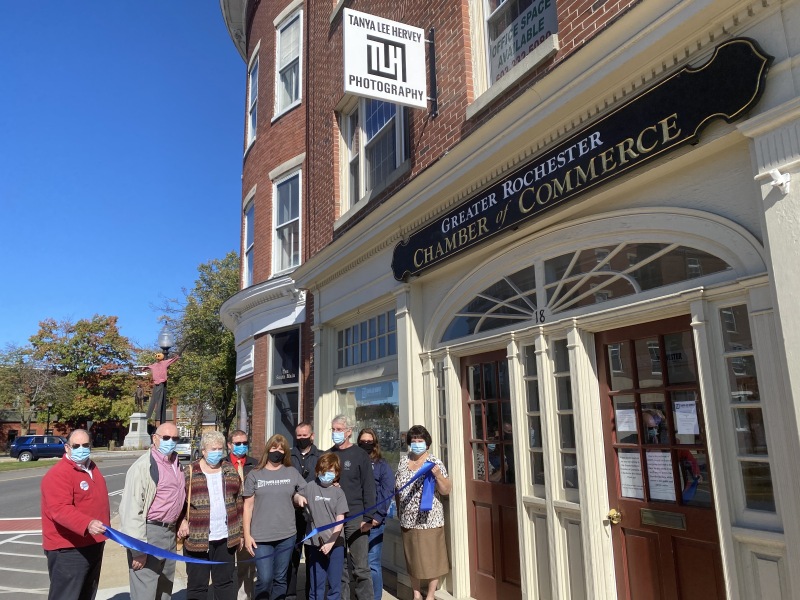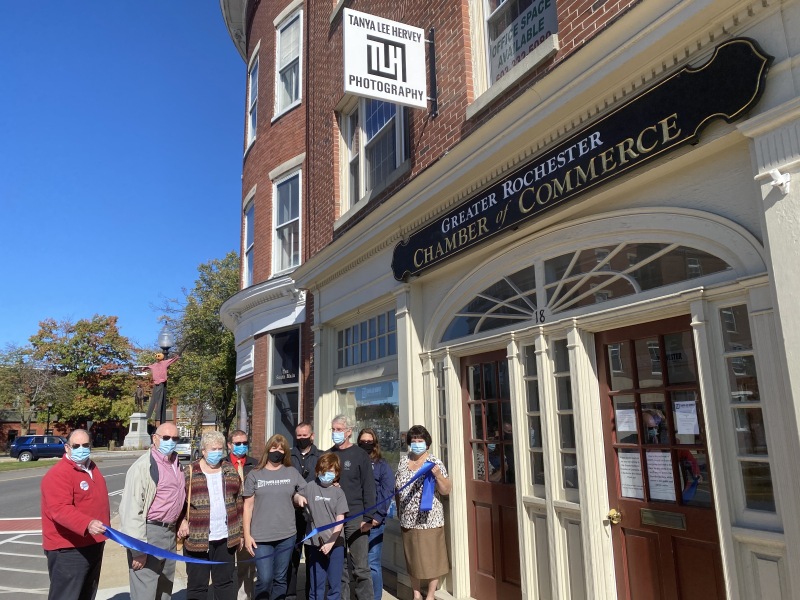 "I finally have a dedicated classroom and I'm excited to offer more classes," said Hervey. "I plan to teach digital photography courses at all levels. My classes cover the history of photography, cameras and gear, lighting, composition, editing, and more… I also teach about the business of photography and plan to provide mentoring opportunities and internships to beginners and students."
The new studio and classroom is located directly above the Great Rochester Chamber of Commerce. 
According to Chamber President Laura Ring, "we're delighted to have been able to assist Tanya Lee Hervey Photography with leasing additional space in the Chamber building so she could expand her professional photography services with additional studio space and an instructional classroom."
Tanya Lee Hervey Photography is already open by appointment. Visit www.tanyaleeherveyphotography.com or call (603) 842-2608 to learn more, sign up for a class, or to book a portrait session or event.