Eversource and Service Credit Union will be underwriting the Greater Rochester Chamber of Commerce's 2021 "Reconnecting the Community" Annual Dinner and Awards Banquet. The event will be held on Saturday, November 6, from 5:00pm–9:00pm at The Oaks Grandview Ballroom at 100 Hide-Away Place in Somersworth.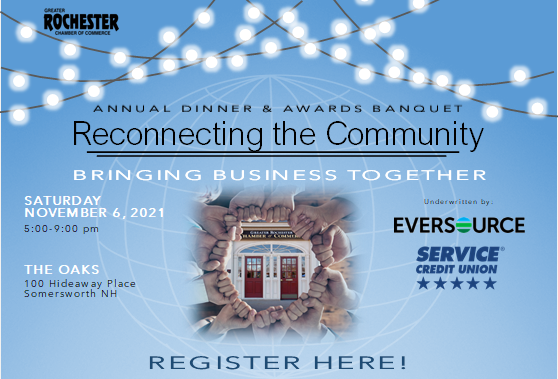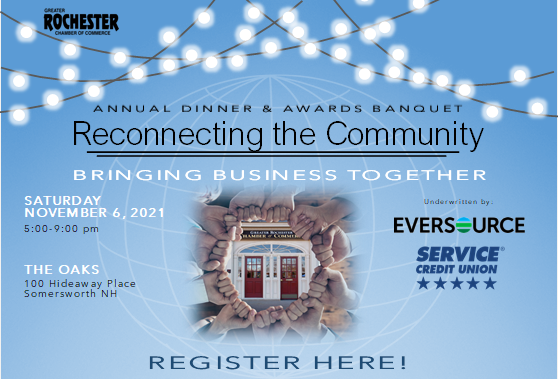 The Annual Dinner & Awards Banquet will feature an elegant dinner, entertainment, and the announcement of the 2021 Business of the Year, 2021 Non-Profit of the Year, and 2021 Citizen of the Year award recipients. The Chamber will also conduct a raffle drawing for a $1,500 cash prize, sponsored by First Seacoast Bank.
For additional information, please contact the Greater Rochester Chamber of Commerce at 603- 332-5080 or visit their website, www.rochesternh.org.
---
Appearing in the photo are from left to right: Matt Beaulieu, AVP-Member Services at Service Credit Union, Rochester Chamber President Laura Ring, and Brian Dickie, Director of System Operations for Eversource.