Earlier this month, Public Works installed a second reflective flashing beacon at a crosswalk in Central Square, one of the highest traffic areas of downtown.
The first beacon was installed at the crosswalk near the North Main Street Municipal Parking Lot, across from Lilac City Grille, following several complaints from pedestrians.
According to former Councilor David Walker, the Public Works Committee originally appropriated more than what was needed to complete the first crosswalk. The committee requested to use the remaining funds for the second beacon in Central Square. City Council unanimously approved the request and location.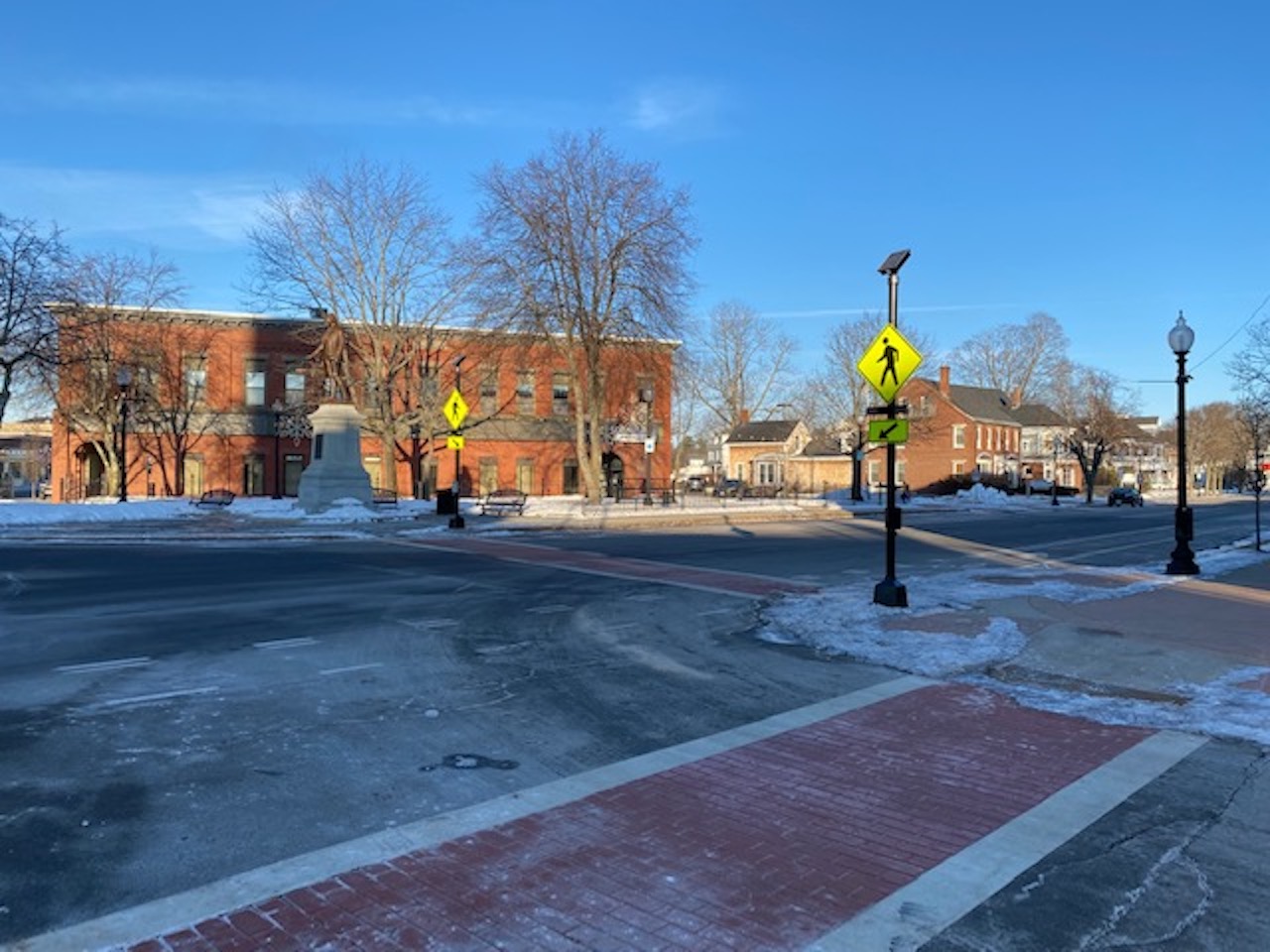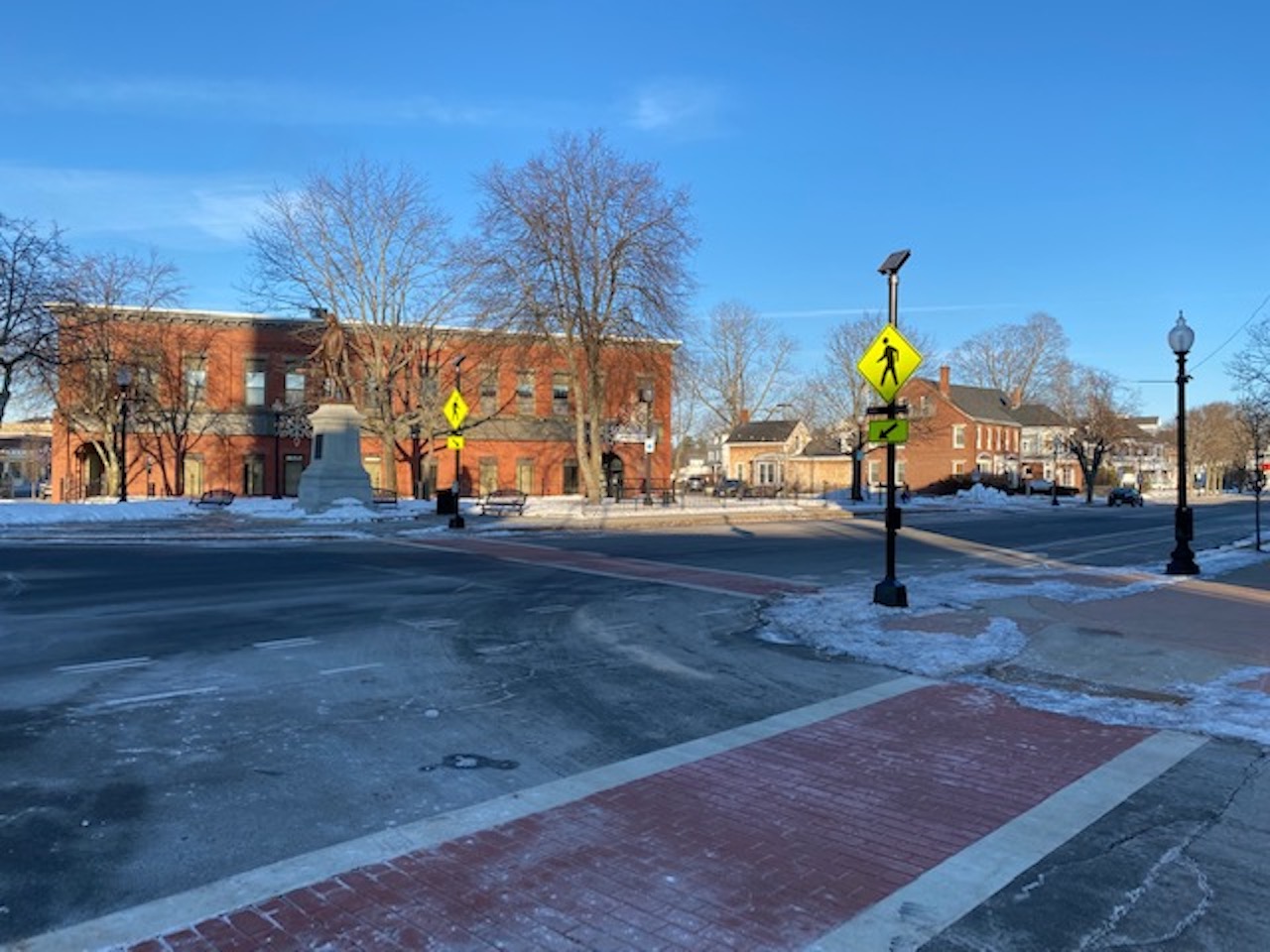 Todd Radict, owner of Skele-tone Records, says the new crosswalk beacons are both effective and appreciated.
"Those crosswalks can be difficult at night," said Radict. "It's nice to see the additional lighting downtown. It makes people feel safer and it makes the downtown more walkable."
During the November 3rd meeting, Walker stated that he's received positive feedback from community members, concluding "the public out there loves this thing."
The beacons are solar-powered and easy to use. Pedestrians can activate the flashing lights by pushing a button before crossing the street, making themselves more visible to oncoming motorists.