The Franklin Gallery at RiverStones Custom Framing, 33 N. Main Street, Rochester, will host an exhibit during September called Places of Inspiration and Serenity.  This exhibit will feature the artwork of Hampton artist, Eric Ebbeson.
"Like countless other artists before me," Ebbeson says, "I find my inspiration in nature. I love the 'Magic Places' on this planet, and I use my hiking boots and kayak to go to them and create. I find peace and joy there and I hope that those who see my work can feel that as well. I am particularly drawn to the 'edges' of things: Mountaintops, the place at the edge of the continent where sea, land, and sky meet, riverbanks, twilight, sunset, dawn."
"In Buddhism, it is said that we can sometimes get a glimpse of our true nature and perhaps a foretaste of enlightenment through the transformative power of Music, Art, and Nature," continues Ebbeson. "Creating art for me is a form of meditation. I would wish that anyone who sees my art may be able to share in my experience of inspiration and serenity that these places have given me."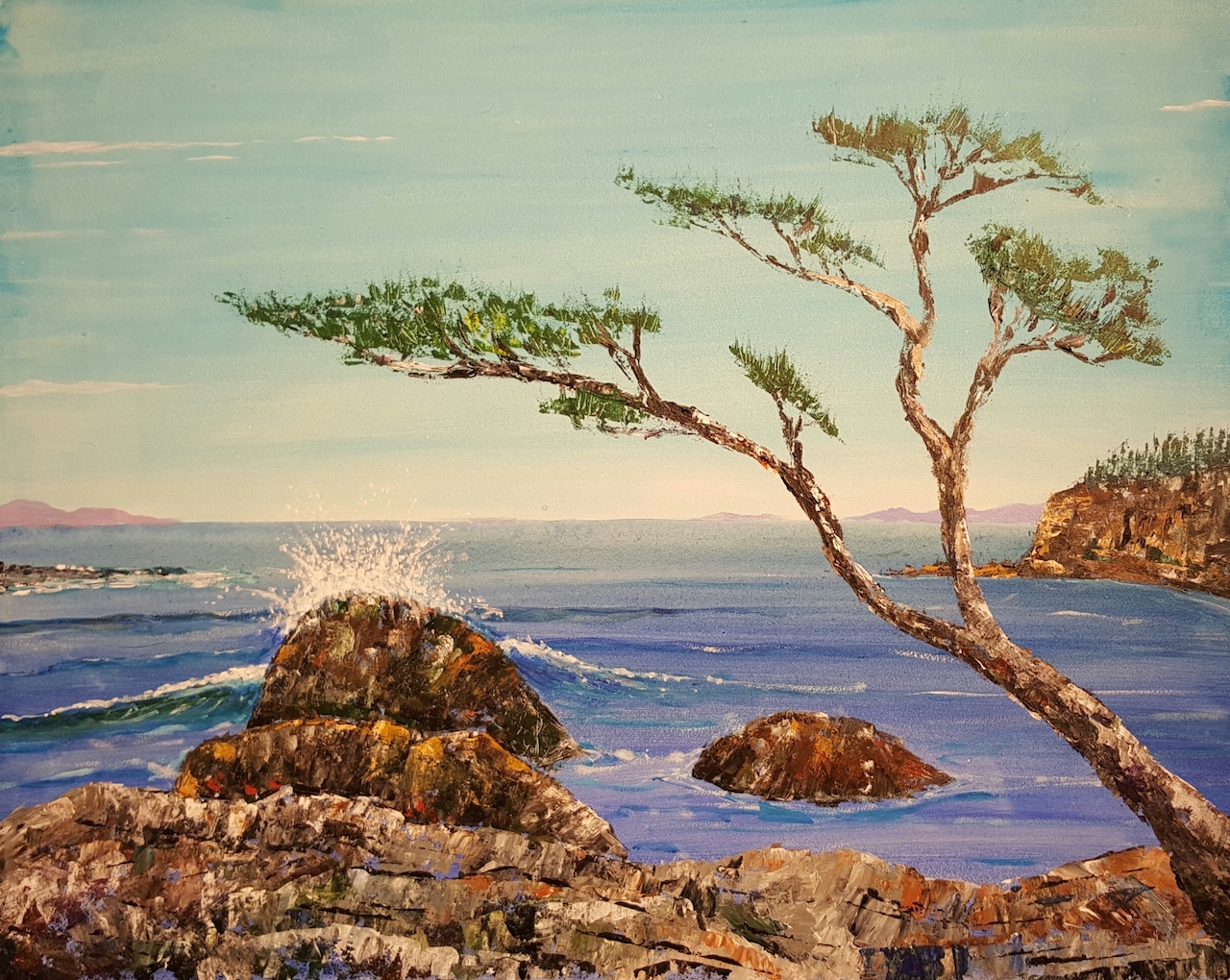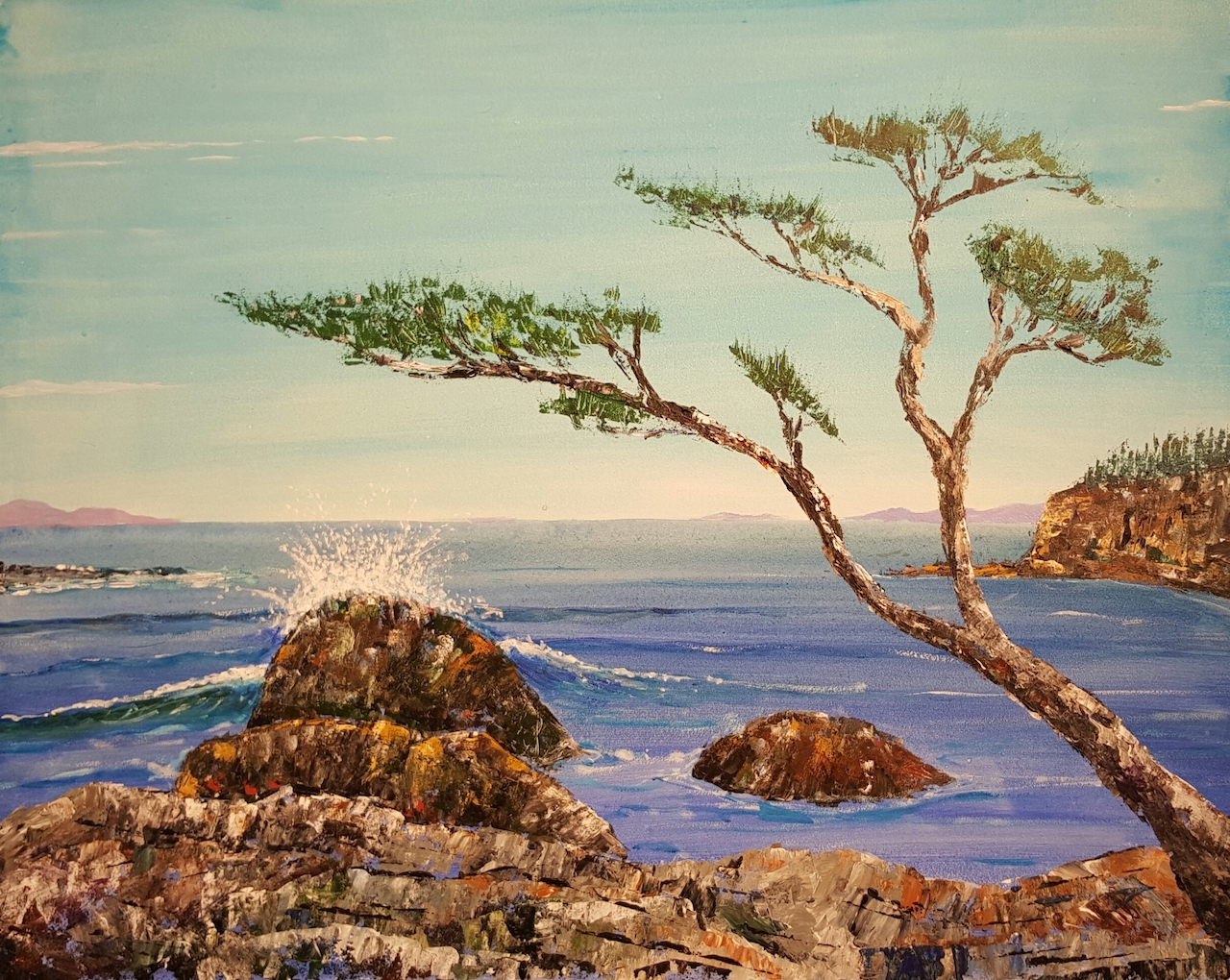 Eric Ebbeson received his BA in Studio Art from Dartmouth College in 1968. He has taught art at the Darrow School in New Lebanon, NY (1968-1970), and at the Hampton Academy Middle School (1970-2006). He has exhibited at many galleries in New England, including the SAS Gallery in Exeter; Yikes! Gallery in Center Harbor; The Laughing Moon in Plymouth, MA and Bridgeton, ME; Terra Perma in Laconia; The Newburyport Art Association Gallery and Annie's in Newburyport, MA; The Luna Gallery in Salem, MA; The Gallery at Prescott Park, the Lincoln-Levi Gallery and Tulips, all in Portsmouth, as well as a solo art show at the Aryaloka Buddhist Center in Newmarket.
He has also illustrated two books, "The Ambiguity of Autumn," a collection of poetry by Jeff Volk; and a children's book, "Luna and Floyd Visit Their Grandparents," by Lauren Levine. He taught drawing at the Brush and Palette in North Hampton, NH for several years, and also ran a monthly drawing and meditation group at the Aryaloka Buddhist Center.
While there will be no opening reception, the public may view these works during regular store hours. The Franklin Gallery and RiverStones Custom Framing are open Wednesday through Friday, 11 a.m. to 5 p.m. and Saturday, 10 a.m. to 2 p.m.  Unless otherwise indicated, all exhibited Franklin Gallery artworks are available for purchase. For information about Places of Inspiration and Serenity and future Franklin Gallery exhibits, contact Kris Ebbeson at krisebbeson@comcast.net or 603-812-1488.