Superintendent Kyle Repucci and Director of Career Technical Education Michele Halligan-Foley are proud to share that a senior at the R. W. Creteau Regional Technology Center is studying the effects of salt runoff on Willow Brook in Rochester with support from a $5,000 grant.
Senior Lucia Wondal, with mentorship from Environmental Science Teacher Darren Scopel, received the grant award from the Marjot Foundation to study the effects of road salt runoff on the brook that runs through the center of Rochester. Wondal's research proposal is one of just five in New England supported by the foundation this year.
Wondal was inspired to pursue the project in part because her older sister, Marcella Wondal, conducted a similar study before she graduated from Rochester Public Schools in 2019. Wondal also was interested in a recent study conducted by the University of New Hampshire on the Merrimack River Watershed.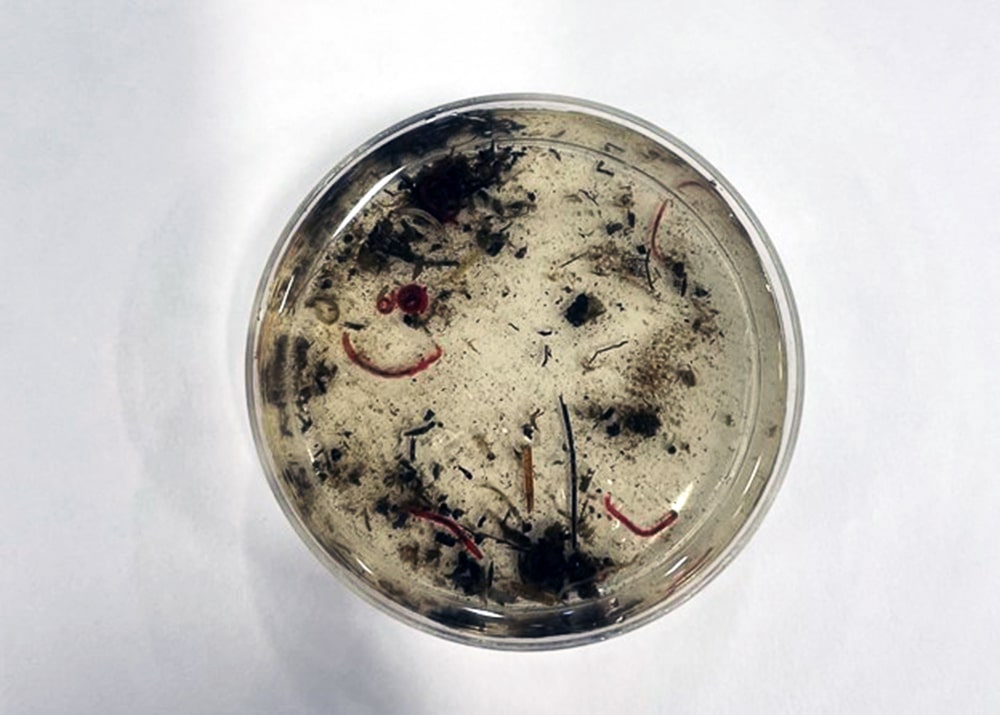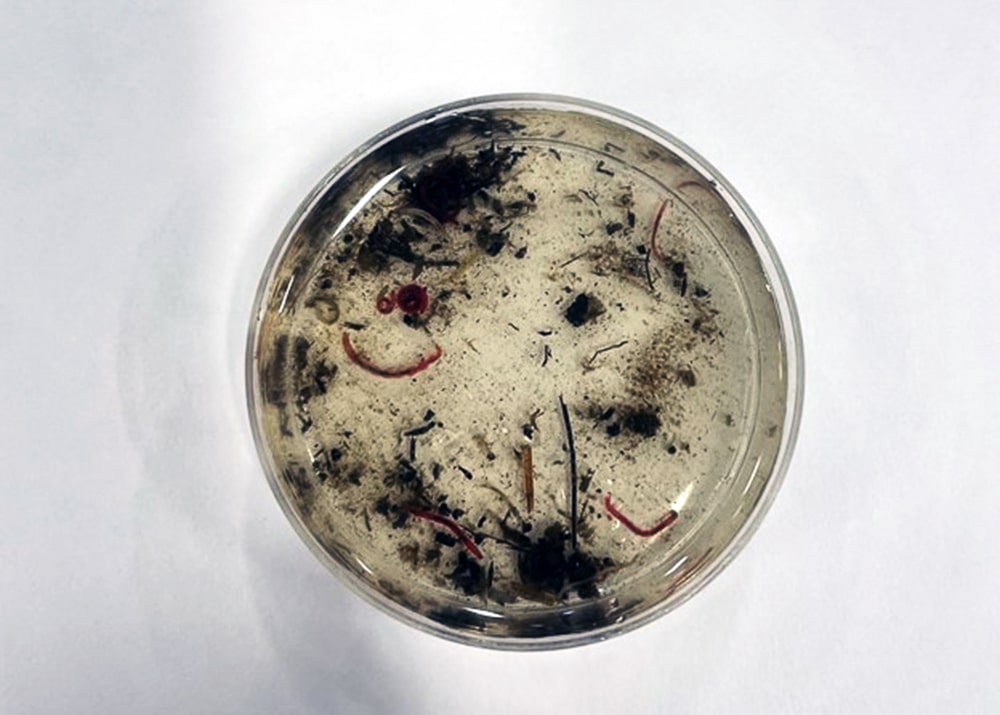 Wondal is collecting water samples from four testing sites along Willow Brook. The brook's watershed is located inside city limits, making it a particularly interesting body of water for the local community.
Wondal's samples are used to test the number and variety of macroinvertebrates in the water, as well as the water's electrical conductivity, which is affected by salt content.
"Some macroinvertebrates are more sensitive to pollution," Wondal said. "You can get a sense of the health of the stream based on which insects are in the water and which aren't."
Wondal is testing the water's chloride and conductivity levels herself, but will also be sending her samples to the New Hampshire Department of Environmental Services for validation.
Wondal also is studying the effects of salt pollution on local water supplies and environments, and researching possible alternatives that could reduce salt pollution. Salt pollution can affect local bodies of water, and local water supplies.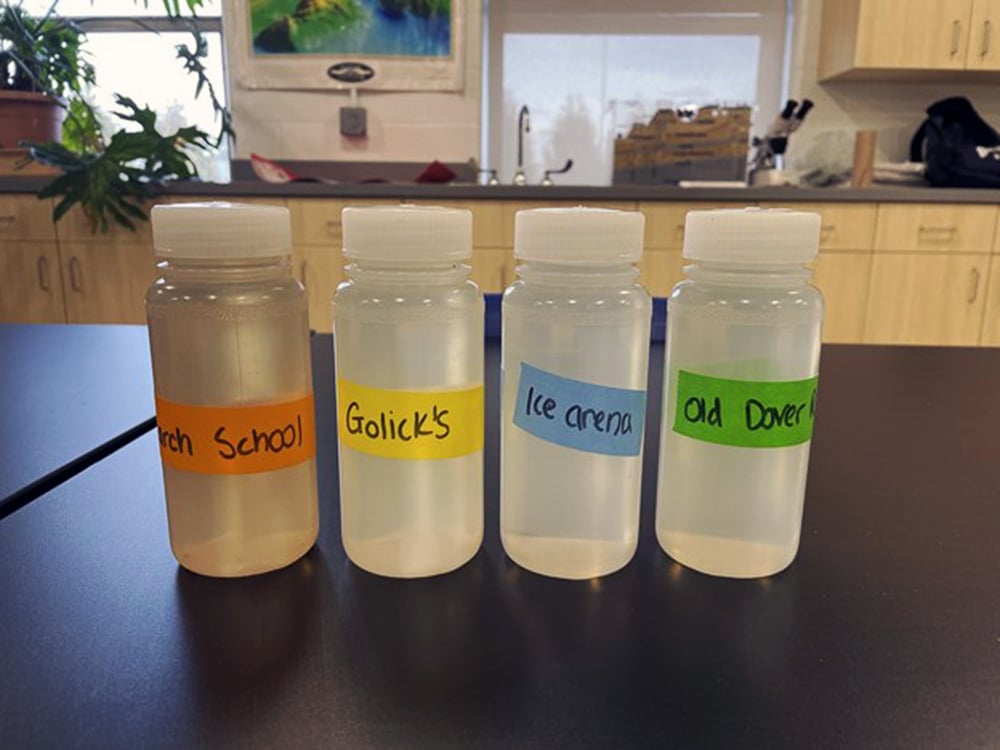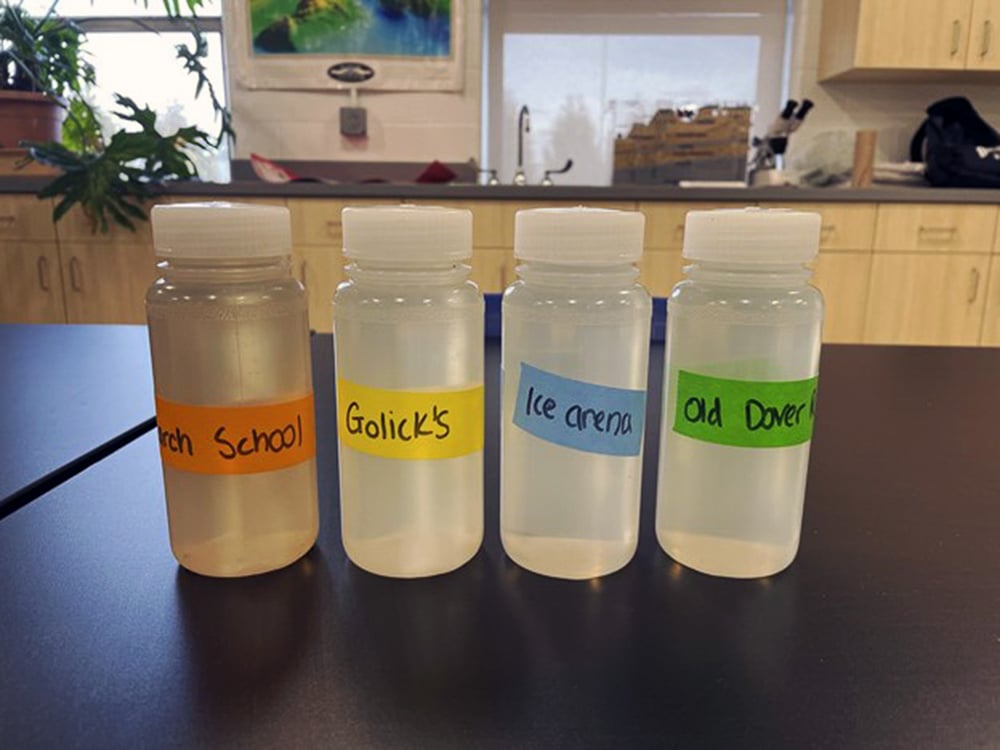 "Human impacts on the environment are interesting to me because I contribute both intentionally and unintentionally," Wondal said. "That's why finding solutions to mitigate environmental impacts is so interesting to me."
Wondel hopes to study Environmental Science in college and then pursue a career in the field. "I think working on this now is preparing me for that," she said.
Mr. Scopel said he hopes Wondal's work and research will also lay the groundwork for additional students to study such topics in the future, just as Wondal was motivated by her sister.
"I think it would be really cool to hear about others following through on my research," Wondal said.
While it is too early to draw conclusions from the samples Wondal has taken so far, she is hoping her research can help identify issues with the stream, and help the City address those issues. She said she is particularly pleased to be studying environmental issues on a hyperlocal level.
"Hopefully this can all have an impact when I provide the information to the City," Wondal said. "We all pass by Willow Brook every day, but don't always realize it's there."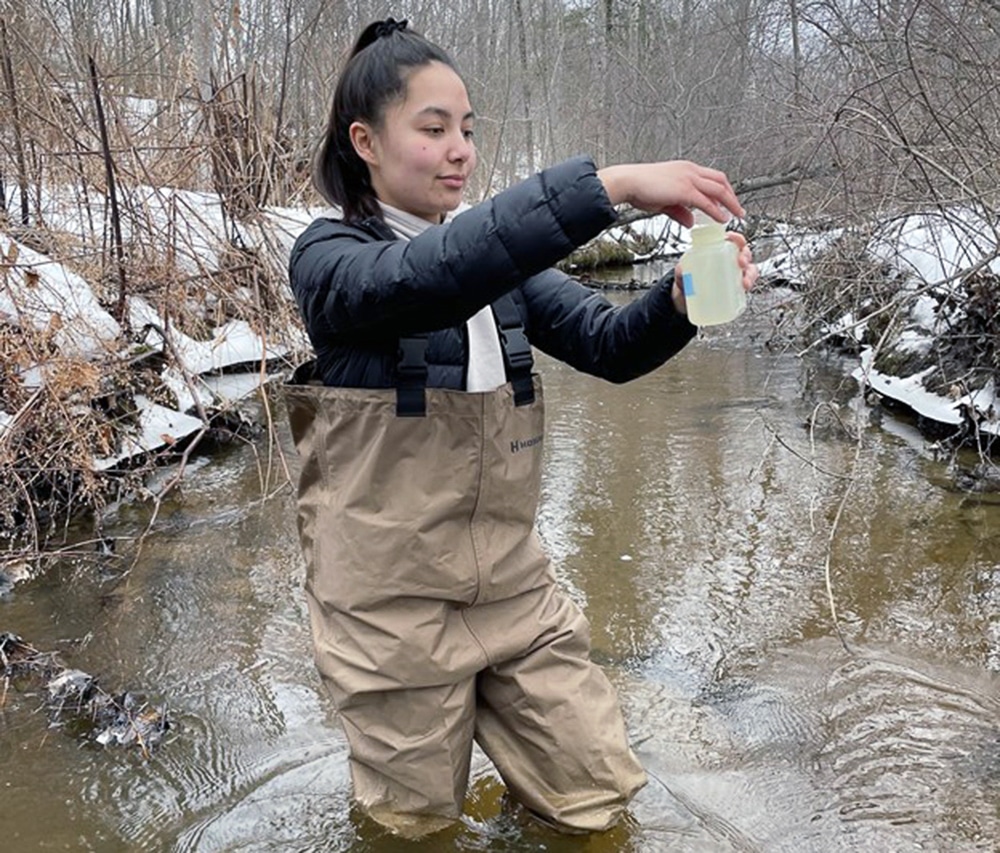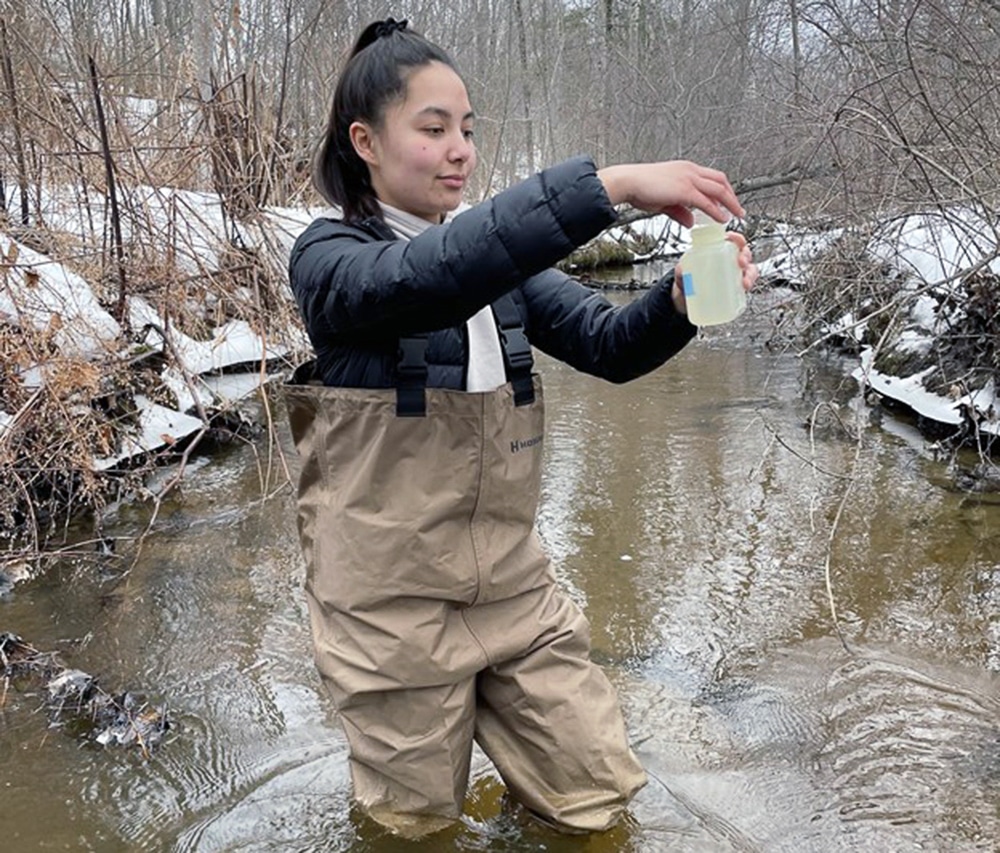 Wondal has met with the Rochester Conservation Commission to present her project proposal and get feedback. She intends to share her completed research as well, in the hope that she can help the City find more sustainable ways to use road salt and reduce salt pollution.
"This kind of hands-on research and other experiential learning projects are a key way in which the R.W. Creteau Regional Technology Center seeks to engage students and prepare them for future careers, regardless of whether a student's individual pathway leads to a trade or post-secondary education," Director Halligan-Foley said. "We are very proud of Lucia, her work, and her eagerness to contribute to our community."
Rochester Public Schools, in collaboration with neighboring school districts in Dover and Somersworth, are recognizing the first-ever Tri-City Career Spirit Week this week, with students at all grade levels in all three districts focusing on and taking pride in the benefits of Career Technical Education.