Irving Oil has officially opened its newest retail location on the corner of Brock Street and Columbus Ave, in Rochester.
Rochester Planning & Development Director Shanna B. Saunders reports that the company included a vibrant piece of original art on the exterior of the building. The art was made by Irving Oil employee Holly McKay. 
"We were so thrilled that this corporation was willing to work with us to include a mural into their site build," said Saunders. "We thought it would be a great aesthetic addition to the project, never did we imagine the art would be so poignant and colorful and so representative of the Rochester we all know and love!"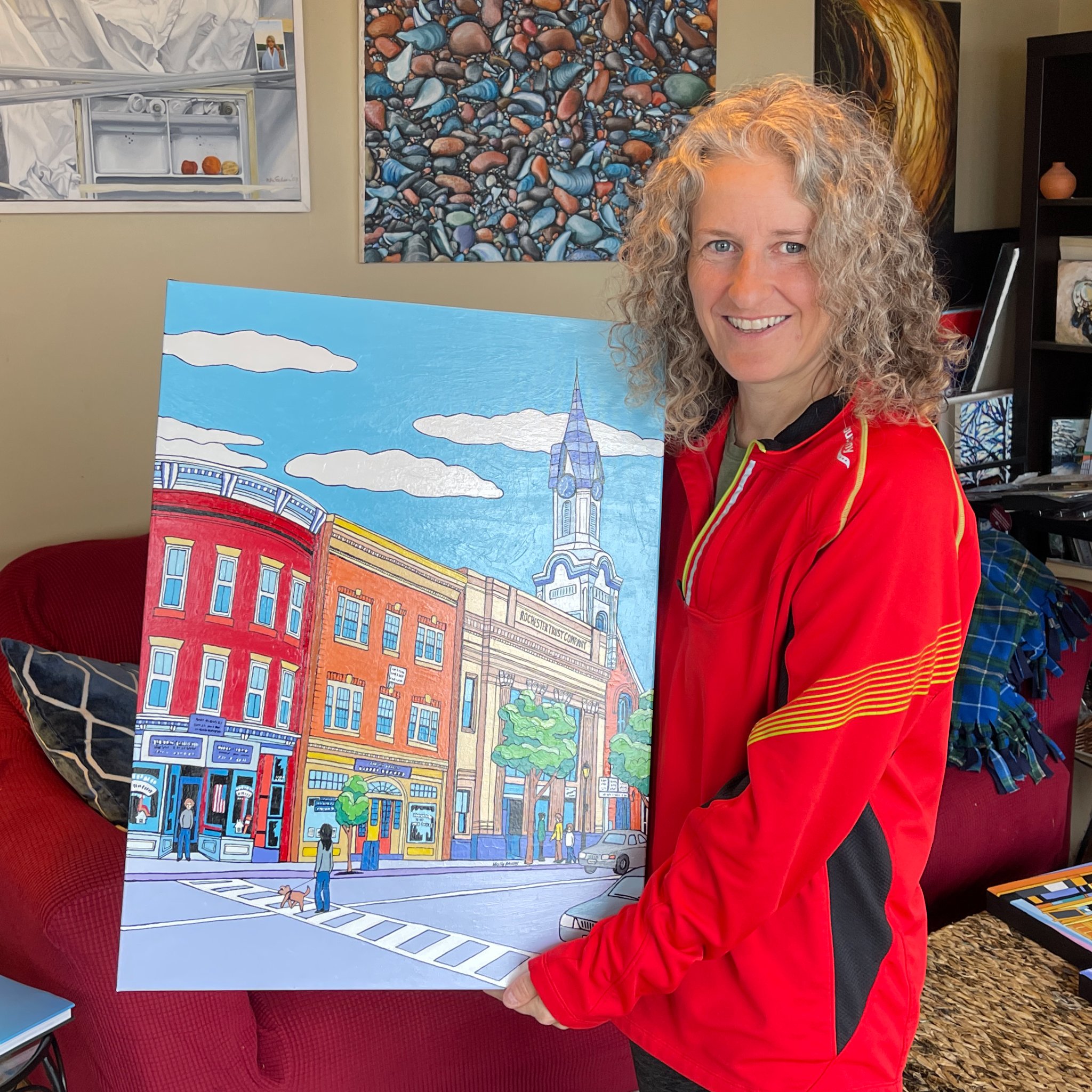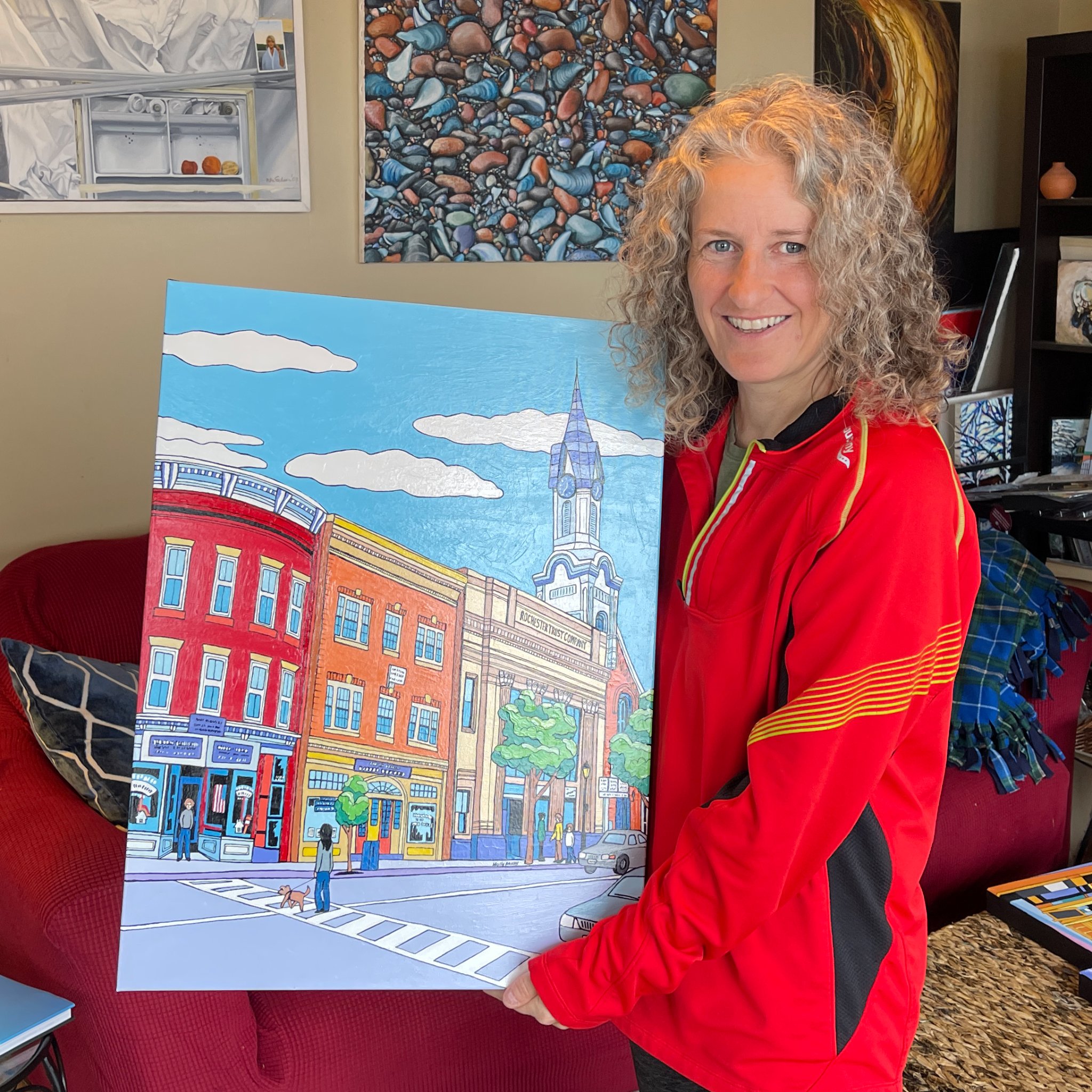 McKay, an artist and graphic designer based in Atlantic Canada, was inspired by the streetscapes and architecture of Rochester's historic district.  
"The city is already a work of art with the many styles and ornate details," said McKay. "This painting brings my vision of the city to life – reflecting the vibrancy and color of it all."
According to an Irving spokesperson, "our company donated the original artwork to the Rochester Museum of Fine Arts, where it will be displayed in the museum's permanent collection. It will also be added to the city's public art map, so visitors can locate it among the many murals and sculptures throughout the city."  
Matt Wyatt, RMFA founder, described McKay's original painting as a welcomed addition to the community art museum.
"We believe that residents and visitors to the city will appreciate the work Irving has done to include public art," said Wyatt. "We are so grateful that they decided to donate the original piece to our collection. We look forward to sharing it with the community for years to come."
The Rochester Museum of Fine Arts is located in the James W. Foley Memorial Community Center at 150 Wakefield Street, behind Spaulding High School. Visit www.RochesterMFA.org for more information.