Bringing live dance to the Lilac City and the greater Seacoast area, the LILA Dance Festival returns to the Rochester Common for an exciting afternoon of free outdoor performances and activities on Saturday, August 26, and adds a special preview performance "Prelude" on August 19 in Durham, NH.
Founded in 2021, the LILA Dance Festival is an annual summer dance event showcasing local and regional dance artists and guest choreographers. The festival aims to "provide an accessible and collaborative format to foster and showcase the artistic expression of local professional dancers and choreographers, to create a tangible experience for aspiring students to visualize their future careers, and to engage new audiences to experience live dance."
"We bring dance closer to the community in a wonderful outdoor performance experience," co-founder, dancer, and Rochester resident Elyssa Moyer explains. "As the arts continue to grow in the Seacoast and the surrounding area, we want LILA to highlight and bring together dancers and performers from around the region, and present professional dance in our community."
This year's festival will feature dance companies and choreographers from New Hampshire, Maine, Boston, and New York, including Annex Contemporary Dance Company, Angela Grassie, Demeo Dance, Fukudance, Janelle Abbott Staley, Northeastern Ballet Theatre, NSquared Dance, Susan Endrizzi, and Savannah Lee. In addition, LILA dancers will have the opportunity to work with and present dances from 2023 guest choreographers Amanda Whitworth/Unrestrained Gesture and Nadya Timofeeva, Artistic Director of Jerusalem Ballet Company.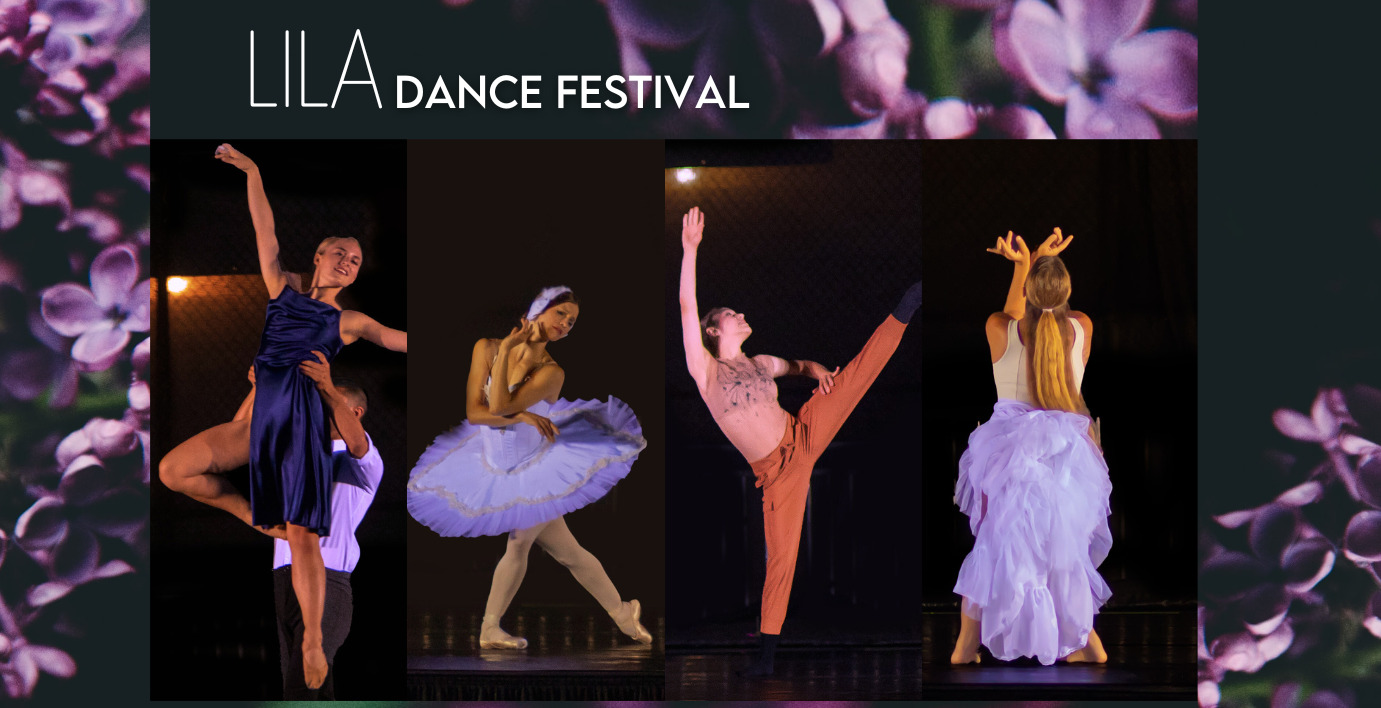 Amanda Whitworth, M.Ed is a dancer who curates cross-sector collaborative projects and visionary ideas. Her current dance work is unfolding as part of a collaboration under the alias Unrestrained Gesture with sculptor Christina Pitsch and designer Vivian Beer and explores emotion through moving sculptures. Amanda served as the Artist Laureate of NH as elected by the Governor between 2020 – 2022 and was the first dancer to be honored.
Nadya Timofeyeva is a dancer, choreographer, teacher, and co-founder and Artistic Director of the Jerusalem Ballet School and the Jerusalem Ballet Company in Israel. Graduate of the Bolshoi Academy, Moscow. After her graduation, she was invited to dance as a soloist in the Kremlin Theater. In 1992 she made Aliya with her mother Nina Timofeyeva, the legend of the ballet world in the 20th century. Since she moved to Israel she has danced in several companies, such as Ballet Panov and Jerusalem Ballet.
New this year is a special preview performance entitled "Prelude" which will take place at Oyster River High School Auditorium in Durham, NH on Saturday, August 19. "Prelude" will offer audience members an exclusive opportunity to delve into the inner workings of the LILA choreographer's creative process, and will include special guests from Rhode Island Women's Choreography Project. Audience members will watch and learn more about each piece and process directly from the choreographer through Q&A discussions throughout the evening.
LILA's main outdoor event will take place on Saturday, August 26 on the Rochester Common and will include local vendors, as well as special activities for the whole family. Beginning at 2pm, "Fairytales and Tutus" will bring favorite storybook characters to life for the youngest of audience members, who can then take part in a princess-led dance class and Meet & Greet. The Student Showcase is at 3pm, and Mainstage performances will follow at 4pm and 6pm. All performances on the Common are free.
The LILA Dance Festival is an end-of-summer dance event not to be missed. Bring a chair or blanket and come enjoy the day! For more information and the complete 2023 schedule, please visit liladancefestival.com.