The Rochester Performance & Arts Center (RPAC) is pleased to announce that the first annual Metal Heads Fest, an all-day music event featuring local heavy metal bands, raised $500 to help raise awareness and fundraise for the arts center.
The festival, organized by Metal Heads, was held at The Garage (at The Governor's Inn) on Sunday, August 21st. The lineup included Novakoi, Gods Go First, Wreckless Child, and Stiletto.
Scot Gelzinis, guitarist for Wreckless Child and RPAC music instructor, described it as "an excellent day of local rock."
"Everyone had a wonderful time and the weather was fantastic," said Gelzinis. "Speaking on behalf of all 4 bands, we'd do this fest again in a heartbeat!"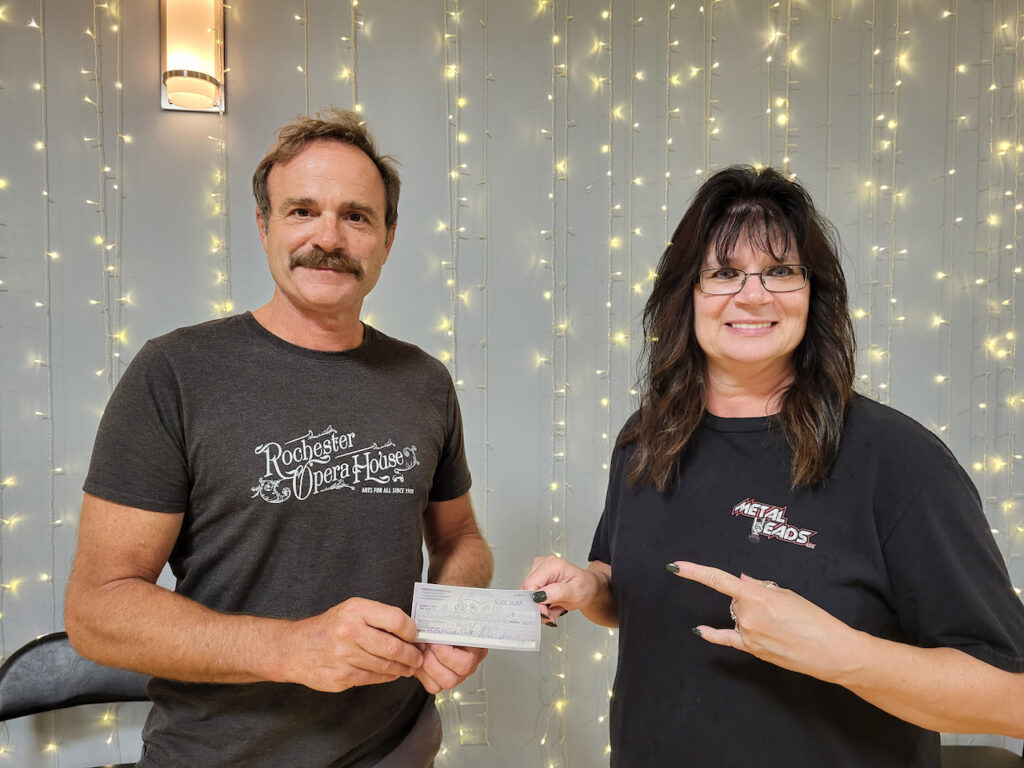 According to RPAC Executive Director, Anthony Ejarque, all the money raised from the event directly supports music scholarships for students in need.
"We believe everyone should have the opportunity to learn a musical instrument, regardless of their socioeconomic status," said Ejarque. "We appreciate initiatives that work to support music education. It makes a difference, for sure."
Metal Heads retail store is located at 3601 Lafayette Road, Portsmouth, NH. Visit www.metalheadsrock.com for more information. Visit www.rochesteroperahouse.org/rpac or call (603) 948-1099 to learn more about RPAC.