Local artist Bianca Mireles has officially completed the community mural on the Salvation Army building, facing Columbus Avenue.
In 2020, local volunteer group 'Making Ours Great' commissioned Mireles to design and organize a mural for downtown Rochester. The backside of the Salvation Army was identified by the group as an opportune location since the wall had been blank for many years.
"Since my move from Texas, my most inspiring encounters have been with the grassroots art community of Rochester," said Mireles. "I simply expressed a desire to do a mural on social media and the people of Rochester made it happen with resources and support, resulting in 3 murals."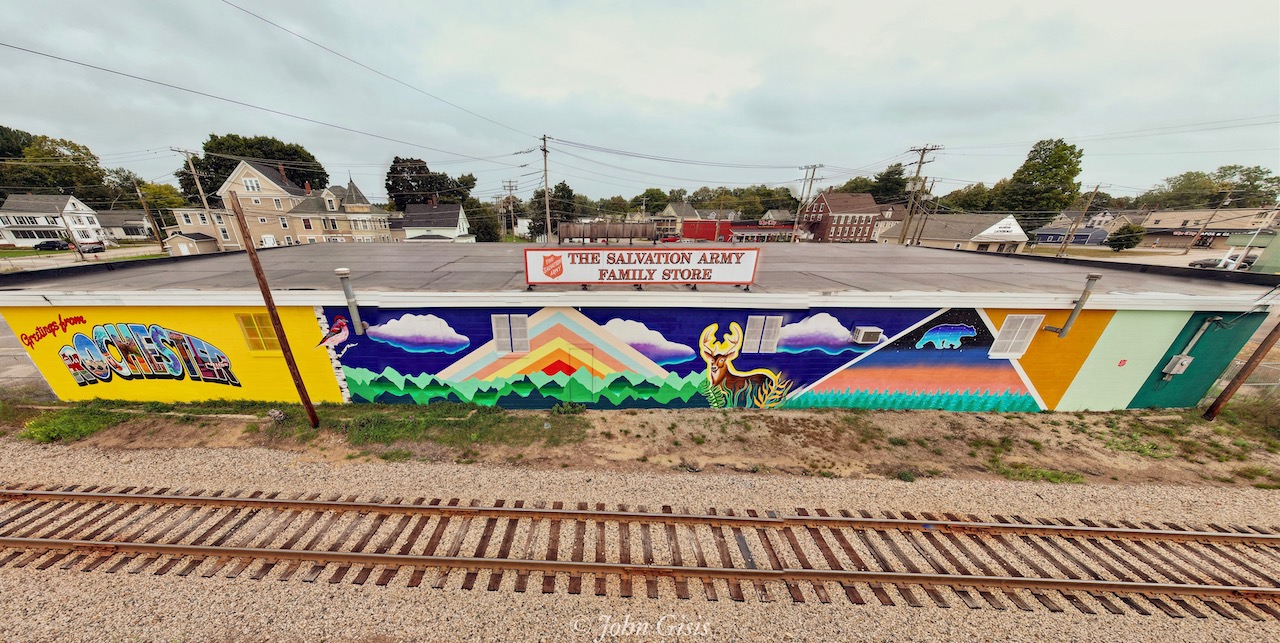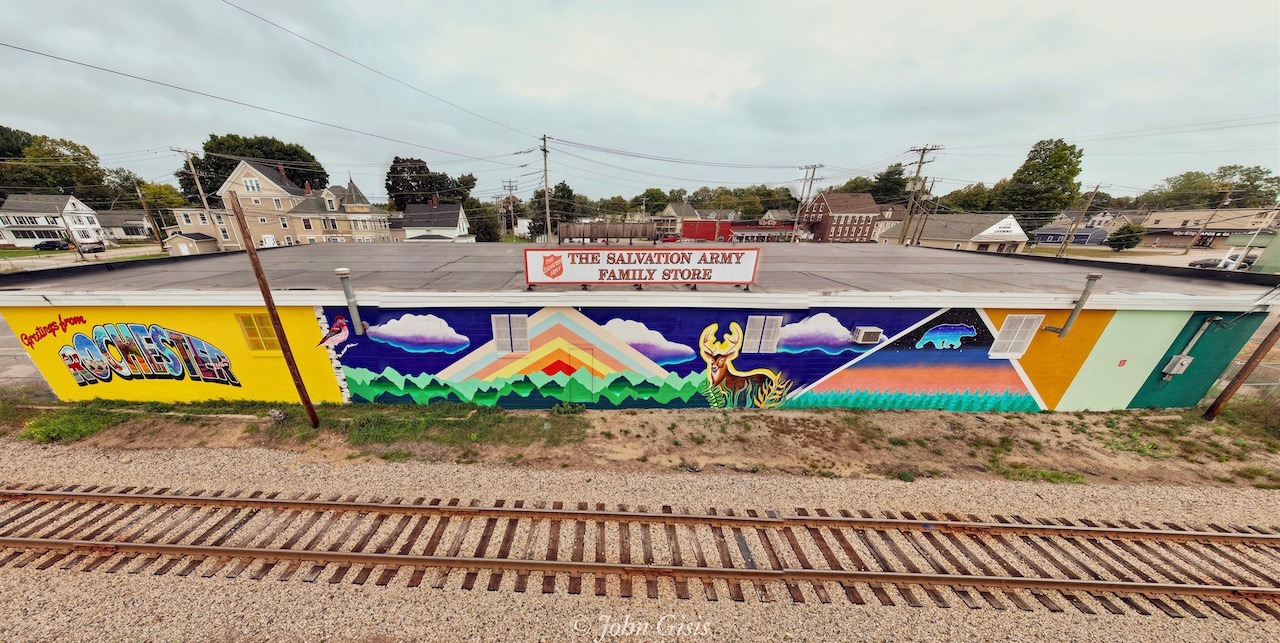 Mireles previously collaborated with Bernier Insurance for a mural on the former Charter Trust building, on Barker Court. She also worked with the Rochester Museum of Fine Arts to complete a mural in the halls of the James W. Foley Memorial Community Center.
"The mural [on Salvation Army] portrays the natural landscape and history of Rochester, but more importantly, it reflects the ambition, optimism, and care of the community who helped create it," Mireles continued.
The Commission for Arts & Culture for the City of Rochester plans to recognize the completion of the mural at the upcoming Rochester Arts Awards. The ceremony is scheduled for Monday, September 27th, starting at 6pm, at The Governor's Inn. The public is encouraged to attend.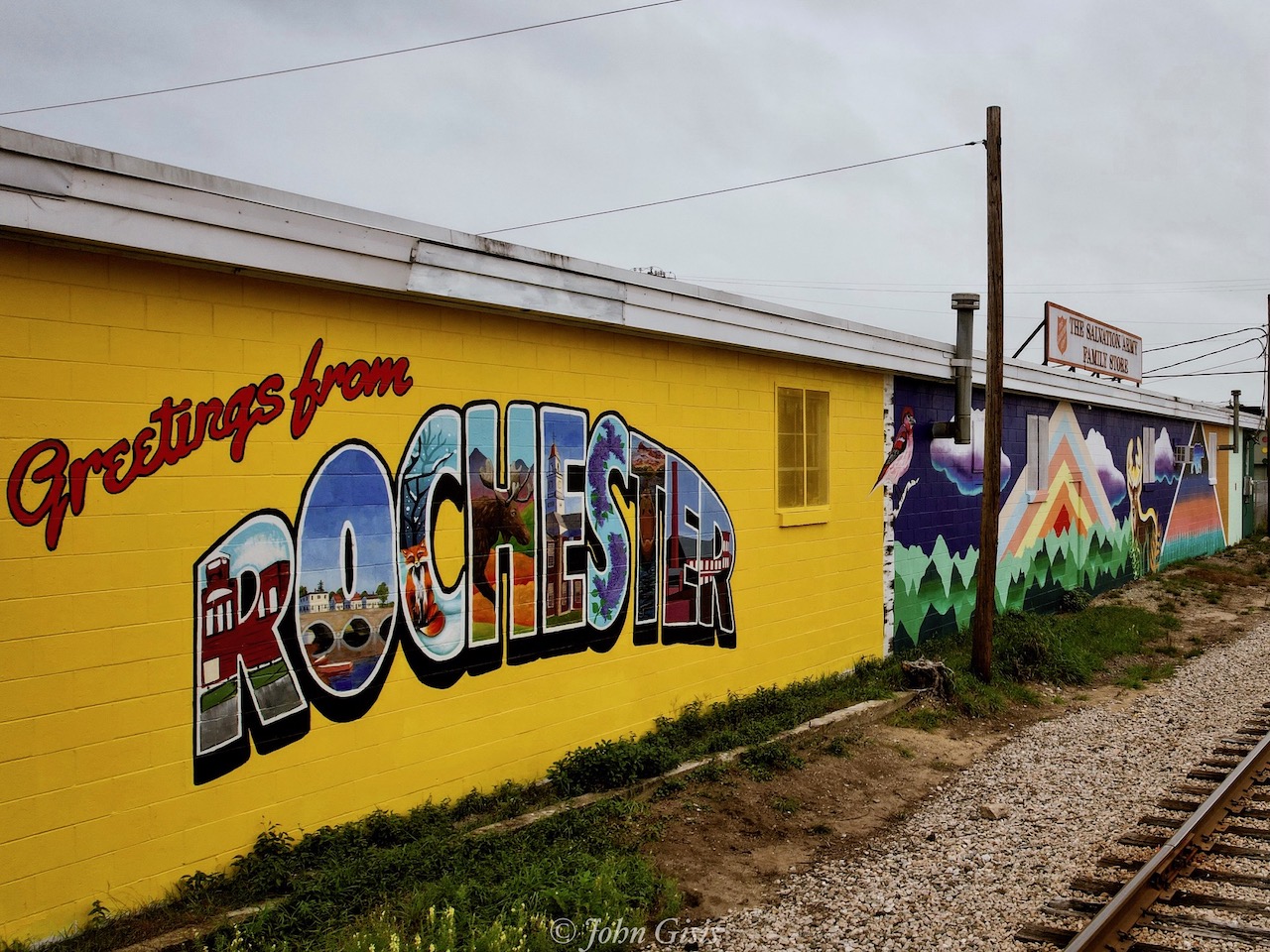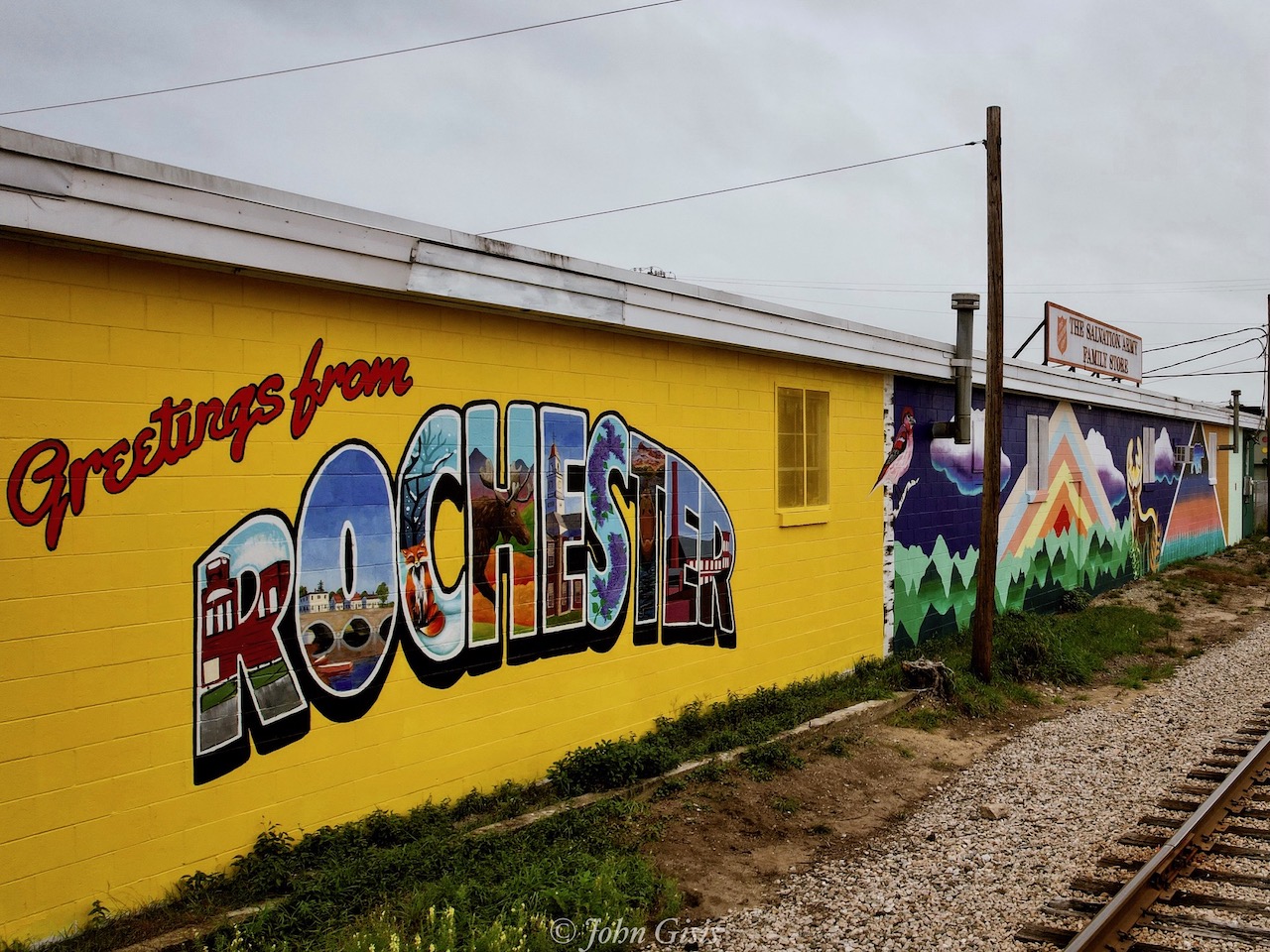 According to Mireles, over 40 volunteers contributed to the effort, along with support from a variety of local businesses and organizations.
Artists and volunteers include Abigail Beaulieu, Adam Leary, Alex Hensley, Ana Maria Clay, Anna Sillitta, Ashley Benson, Ashley R. Rawson, Chloe White, Chris Kofer, Corey Sloat, Debbie Underberg Mueller, Dickie Hudon, Drew Maranhas, Emerald Jade Sherman, Estella Marie Joseph, Giana Claudio-Clay, Greg Juarez, Gregg Joseph, Isabella Jordan, Jeffrey Bisson, Jen Daly, Jennifer Beaulieu, Jess Clay, Katie Lynn Liam-Maile Dae, Kayla Spruce, Kendra Darling, Laura Harper Lake, Lauren Oullet, Laurie Bazillion Grant, Lindsay Parker, Lisa Stanley, Lucia Wondal, Maile Dae, Michael Casteris, Mike Durkee, Natalia Buitrago, Natasha Emily, Nick Duvuono, Nicki Ramian, Nicole Jordan, Palana Leslie Hunt-Hawkins, Peter Jordan, Phaedra Poliquin Orme, Rick Purslow, Ryan Jordan, Samuel Mussavage, Stacey Purslow, Sydney Daly, Thayne Fagg, Thomas Austin, Todd Michael Radict, Topher Wynne-Hudon, and Will Capozzi.
Sponsors and collaborators include Lisa Stanley (Rochester NH Rotary Club & Wit-Way Supply Inc.), Clay Properties, Making Ours Great, Profile Bank, Rochester Museum of Fine Arts, Salvation Army, Kerry Norton, Home Depot, Rochester Sherwin Williams, Rochester MiBox (Hampton), SOS Recovery Community Organization, Rochester DPW, Miranda Landscape Co. LLC, JET Window Cleaning, Urban Tree (Ray Felts), and DeVuono Painting Group.
---
Headline photo: Mark Bolton