Officer Katelyn Mills, a New Hampshire native hailing from the Lakes Region, recently completed her Field Training and received her RPD collar brass. The ceremony took place on May 15th, 2023, when Chief Boudreau presented Mills with her well-deserved accolade.
Prior to joining the Rochester Police Department in January 2023, Mills already had a remarkable career as a full-time certified police officer in New Hampshire. In addition, she has an extensive background as a Correctional Officer for local county jails.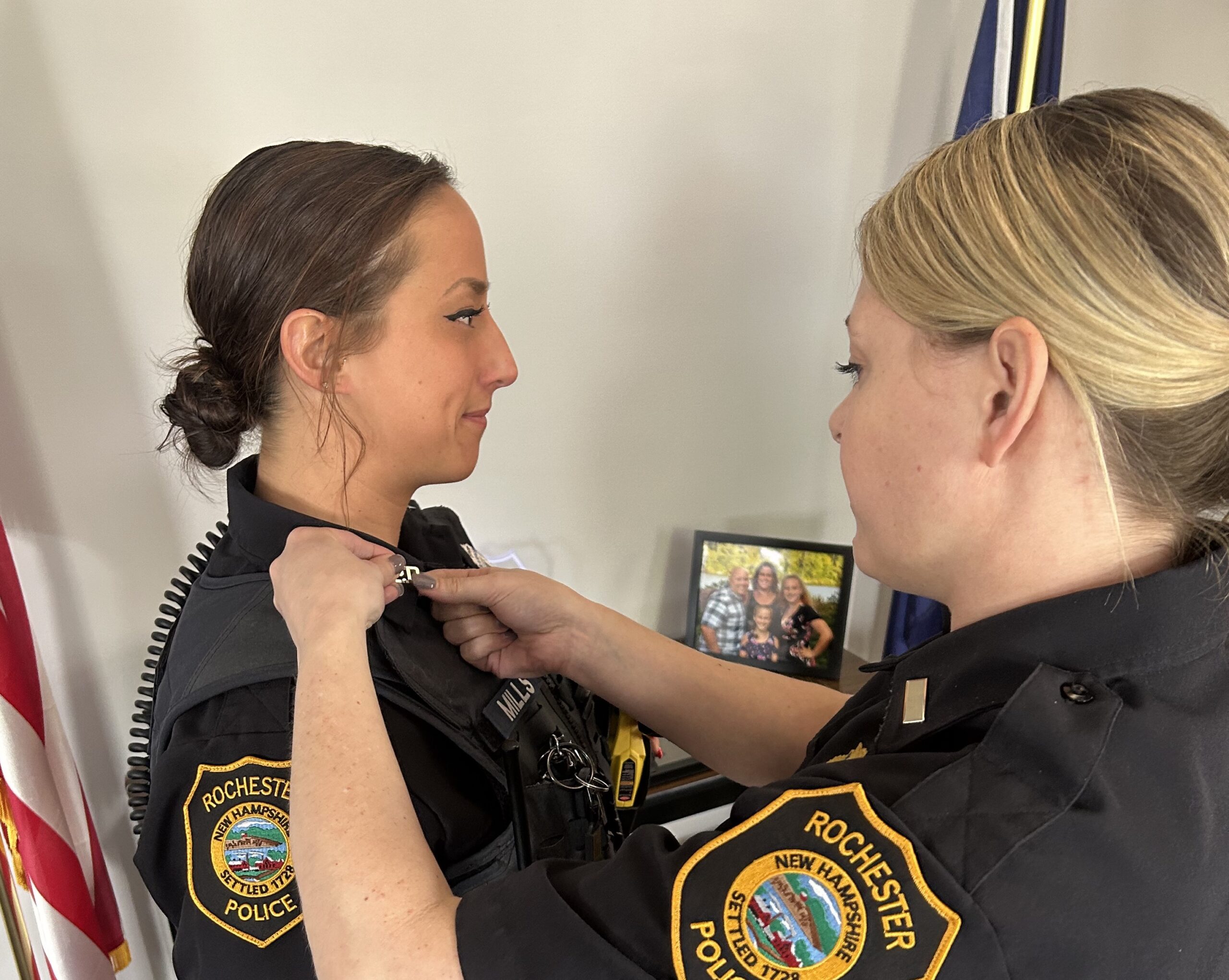 Chief Gary Boudreau expressed his admiration for Officer Mills' accomplishments, stating, "Corrections is a great place to hone your communication and de-escalation skills, which benefit you greatly as a police officer."
Boudreau stated that with her extensive experience and dedication to public safety, Officer Mills is poised to make significant contributions to the department and the Rochester community.