The Rochester Police Commission met on December 1st to swear in new officers, promote a current officer to Sergeant, and recognize an outgoing commissioner for their dedicated service.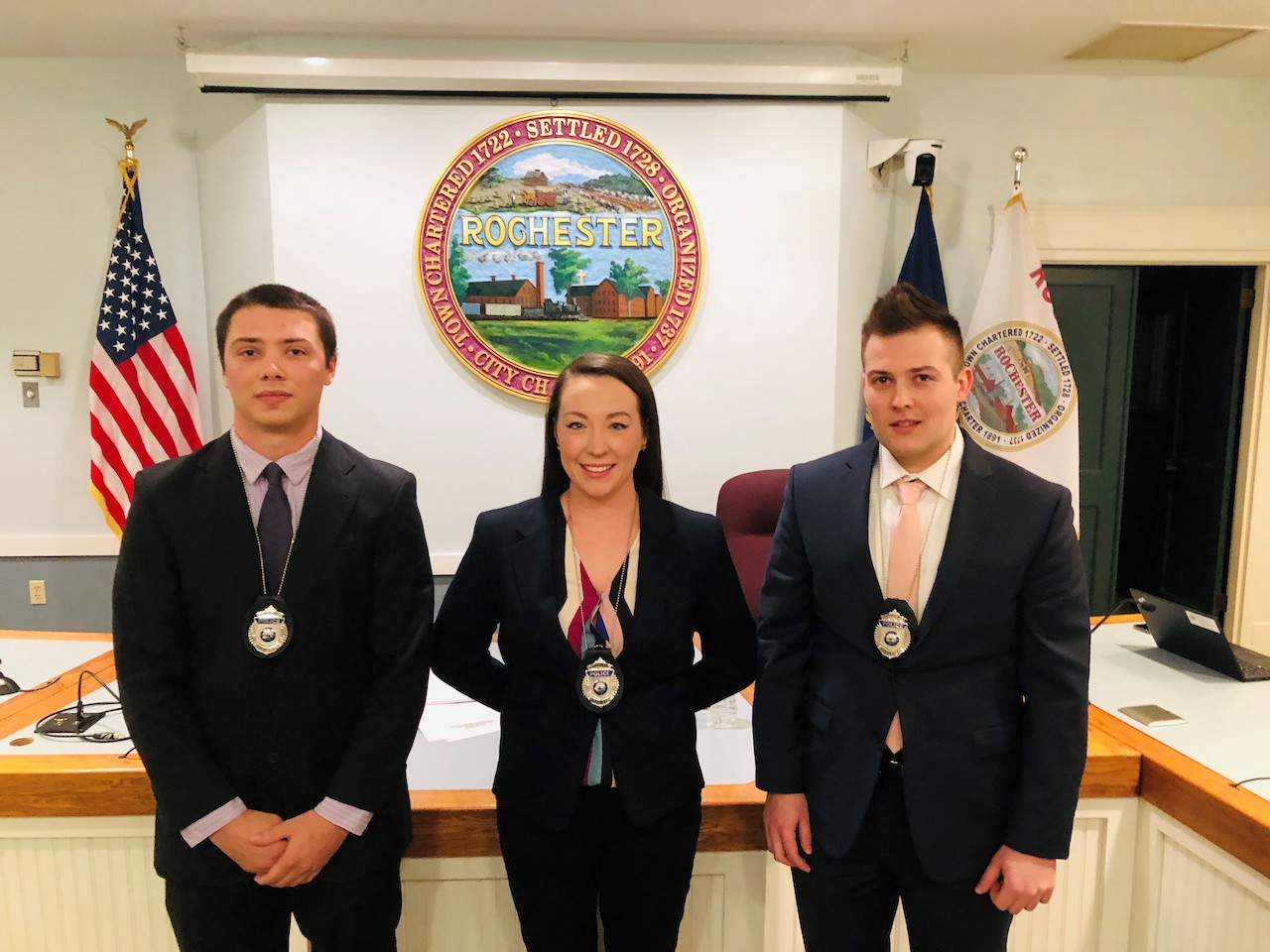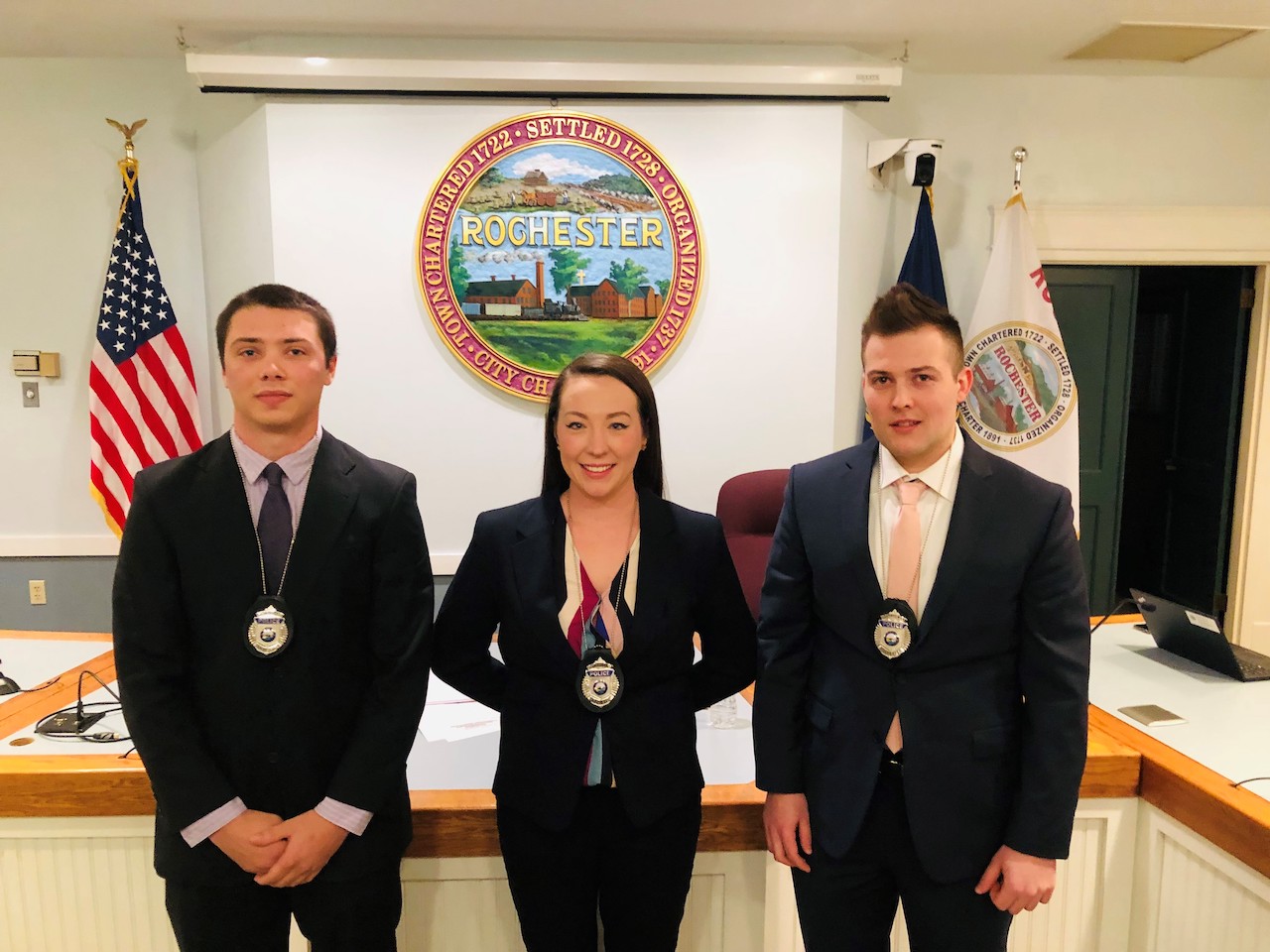 A total of 3 new hire officers were sworn in during the meeting. Officer Masse graduated earlier this year with a bachelor's degree in criminal justice. He resides in Berwick, Maine with his family. Officer Bibeau has been a communications specialist with the Rochester Police Department for the past 2 years. She lives with her husband and children in Rochester. Officer Vatcher earned a bachelor's degree in liberal studies. He has experience as a correctional officer and harbor patrol. Zach lives in Salisbury, Mass. with his wife and children. 
According to Captain Jason Thomas, All 3 officers are slated to attend the New Hampshire Police Academy in January, 2022.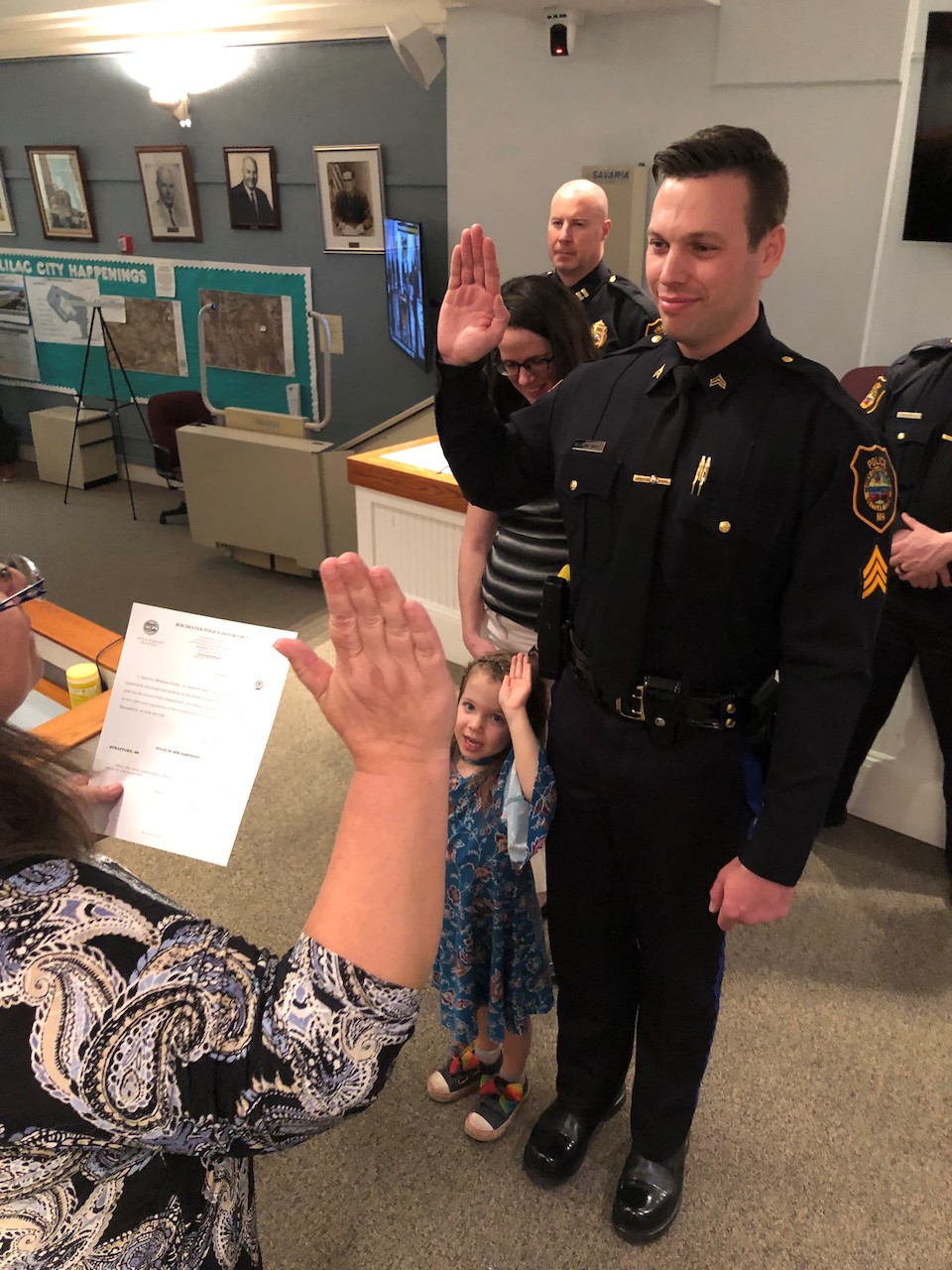 In addition to swearing in new hires, Officer Spencer Williams-Hurley was promoted to Sergeant. He replaced recently retired Sgt. Pat Emerson. Williams-Hurley has been an officer with the Rochester Police Department for 7 years. He is a firearms instructor, Field Training Officer (FTO), and serves on the county SWAT team. He is also a US Navy veteran.


Finally, Police Commissioner Lisa Stanley was recognized for her years of dedication and service to the Department and Commission. Chairman Stevens presented Stanley with a special plaque and thanked her personally. 
According to Stevens, Stanley has been "a tremendous asset to the Commission and has worked to move the Police Department forward" in a positive way.
"We thank Commissioner Stanley and we appreciate everything she's done," said Stevens. 
---
Click here to see the full meeting.