During the past two Police Commission meetings, several officers were promoted, sworn in for service, and honored for their work. The ceremonies included Lieutenant Elizabeth Turner, Sergeant Carl Root, Officer Aidan Birmingham, and Officer David Lombardi.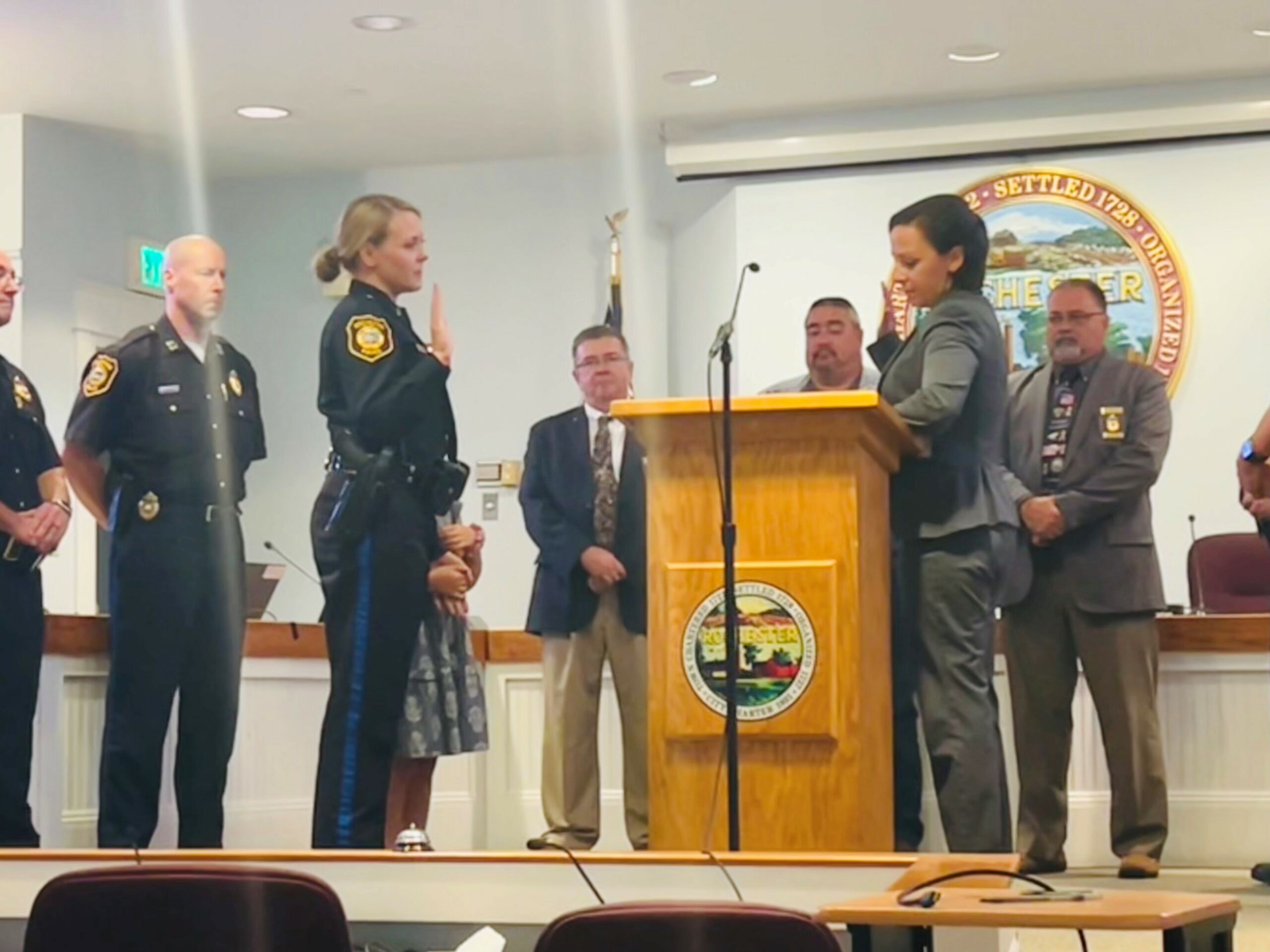 Lieutenant Elizabeth Turner
Sgt. Elizabeth Turner was sworn in as the newest Lieutenant. Lt. Turner was hired in 2009 after graduating UNH with a dual bachelor's degree in justice studies and sociology. Lt. Turner continued her education, and in 2021 received her master's degree in justice studies from UNH. Most of Lt. Turner's career in Rochester was spent on the busiest shift, 4pm to midnight. Lt. Turner was one of the go-to Field Training Officers (FTO) that the department learned on heavily. Lt. Turner is a certified Crisis Intervention Team member and currently oversees the unit. Lt. Turner is a member of the evidence collection team. Lt. Turner is also a RAD instructor (rape aggression defense system). Lt. Turner became a detective in 2019 and served in that role until February 2021 when she was promoted to sergeant. Lt. Turner's daughter was present to pin her mom's Lieutenant's badge on her.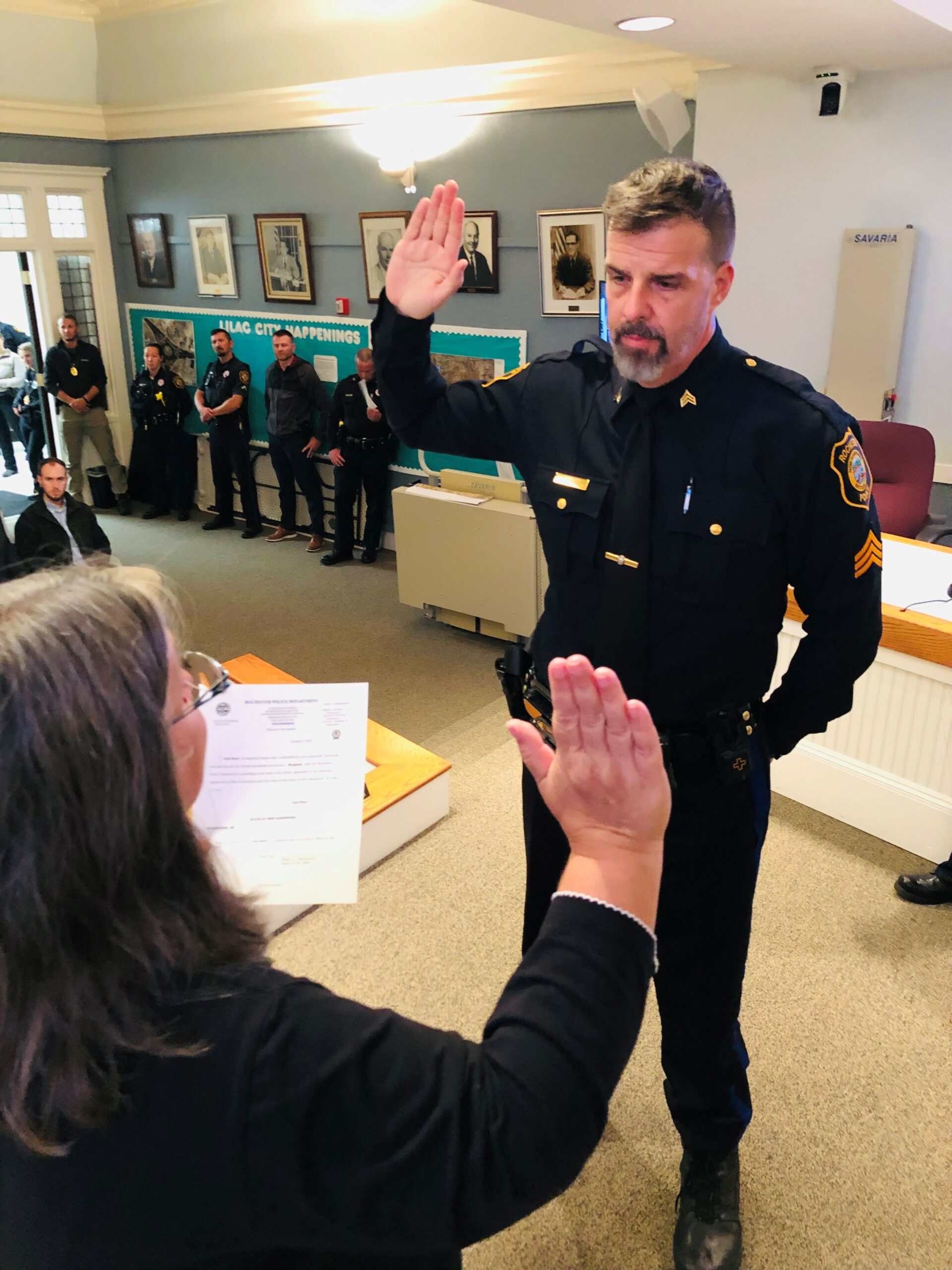 Sergeant Carl Root
Det. Carl Root was promoted to Sergeant. Sgt. Root came to Rochester PD in 2019 after a distinguished 26-year career with the NYPD. Sgt. Root "retired" from NYPD, but still had a passion and love for this job. Sgt. Root has a vast amount of experience he brings with him. Some NYPD highlights are: 4 years as special assignments sergeant which oversees large scale operations, developed and oversees strategic response unit. Sgt Root spent 7 years as a sergeant supervising various assignments such as hazardous materials, counter-terrorism, anti-crime, intelligence, street narcotics and the list of training and certifications is very lengthy. Chief Boudreau noted that during Sgt. Root's initial interview, Sgt. Root spoke of his love for this job, and his passion for helping victims of crimes and making a difference in their lives.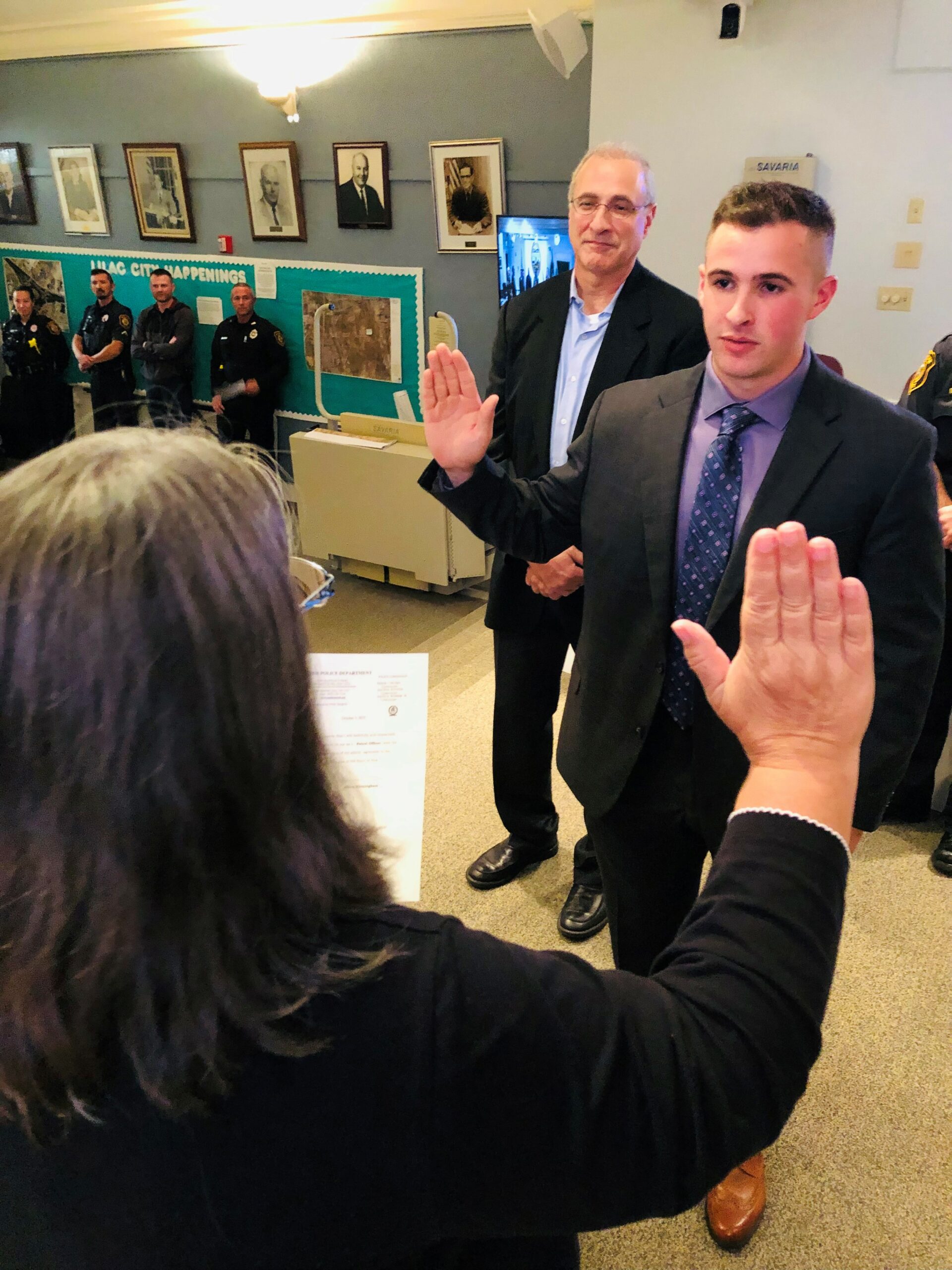 Officer Aidan Birmingham was sworn in as a police officer. Officer Birmingham is a native of Georgetown, Ma, and a graduate of UNH. Officer Birmingham holds a bachelor's degree with his major being homeland security and a minor in corporate security. At UNG, Officer Birmingham was a distinguished member of the ROTC program—in 2020 earning the superior cadet award. Officer Birmingham is slated to attend the next NH Police Academy in January 2023 for 16 weeks.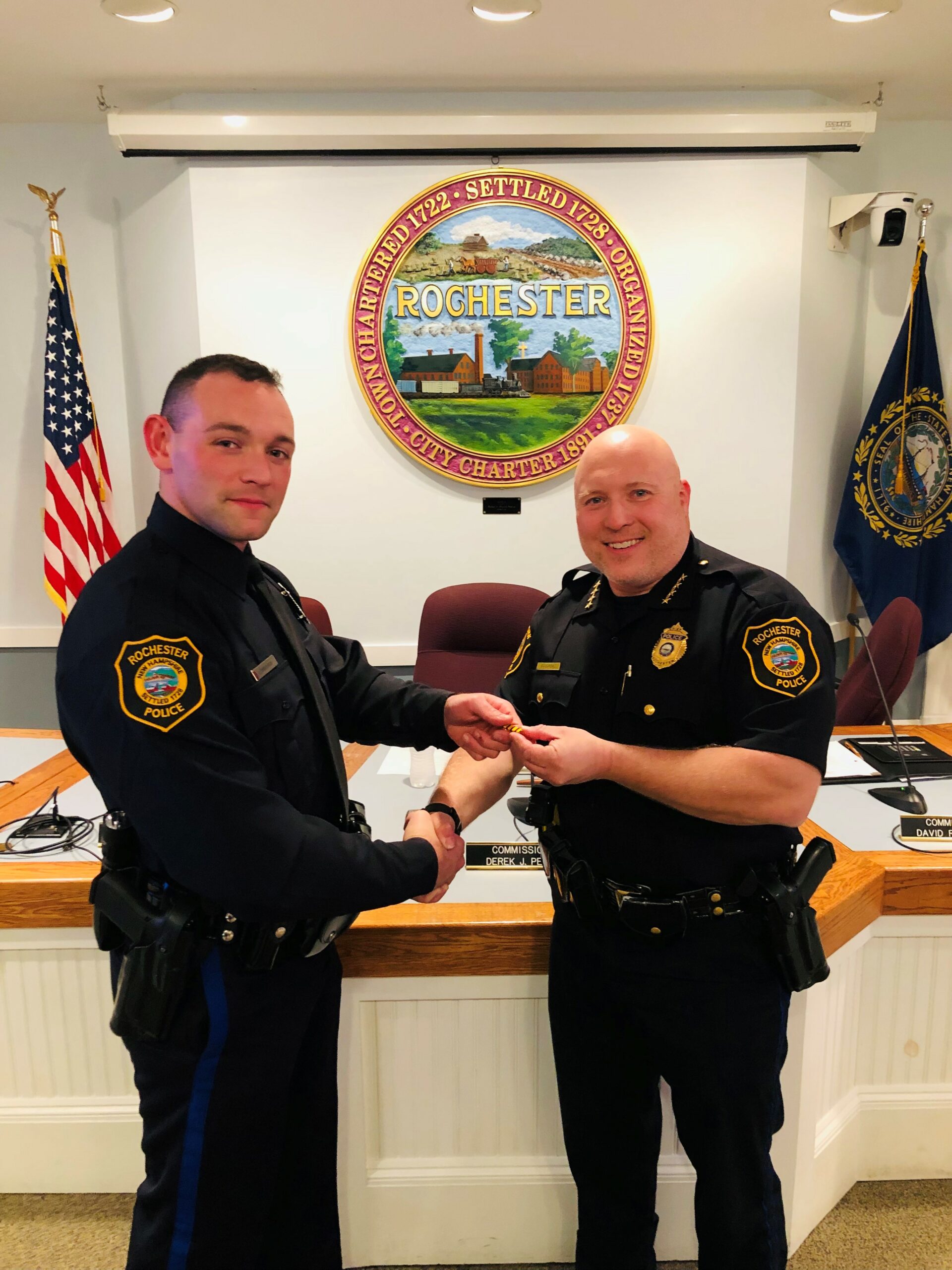 Officer David Lombardi graduated the 189th NH Police Academy on September 23, 2022. This is a 16-week training course in which officers become full-time certified as a NH Police Officer. During the academy, every recruit is evaluated for academics as well as physical fitness. At the end of every academy, each recruit receives a ranking. For the 189th session of the police academy, Officer Lombardi received the overall top academic award AND received the top physical fitness award. It is rare that the same candidate from the one session receives both top academic and physical fitness award. Officer Lombardi received a ribbon from chief Boudreau which signifies his number 1 rating for top academics which he can proudly display on his uniform.