The team at the Rochester Recreation Department is pleased to announce the return of the outdoor skating rink at Nancy Loud School, in East Rochester, adjacent to the East Rochester Outdoor Pool.
"We've been working hard to make sure the outdoor rink is back and better than before," said Ryan Trepanier, Facilities & Operations Supervisor. "Outdoor rinks are always weather dependent, so this cold weather has really helped out! It's been a true team effort."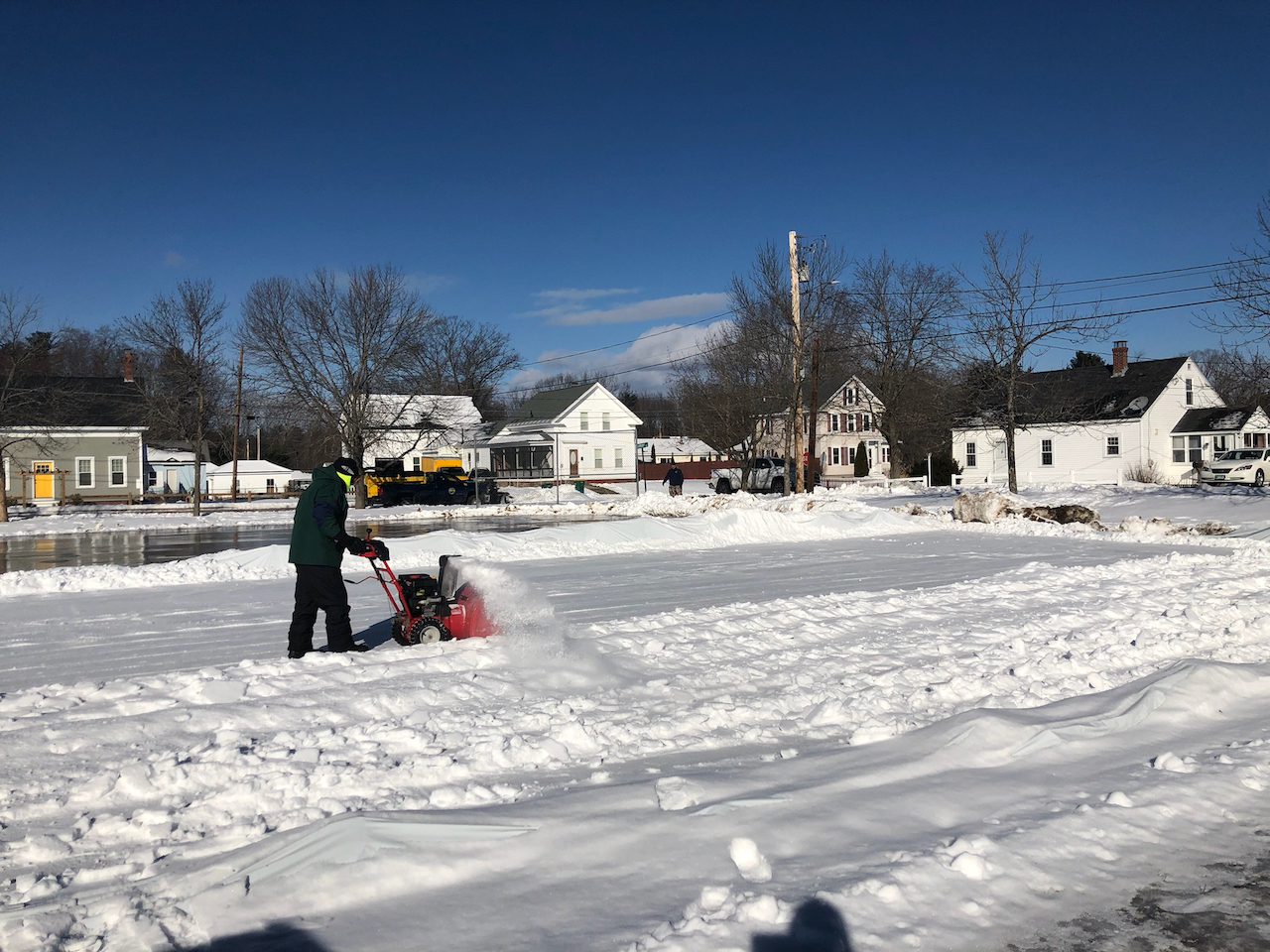 Trepanier says the rink is ready for skaters and describes it as a self-directed activity, encouraging residents to bring their own skates. Recreation staff will continue to flood the rink over the next 1-2 weeks for continued quality.
Assistant Director Lauren Krans thanks John Ellis, and his family, for donating their old rink liner, which will help the ice last longer.
"We want to thank the Ellis family and everyone else involved in this team effort," said Krans. "Recreation and Arena staff have been working tirelessly to clear the field and flood it, creating two skateable ice surfaces."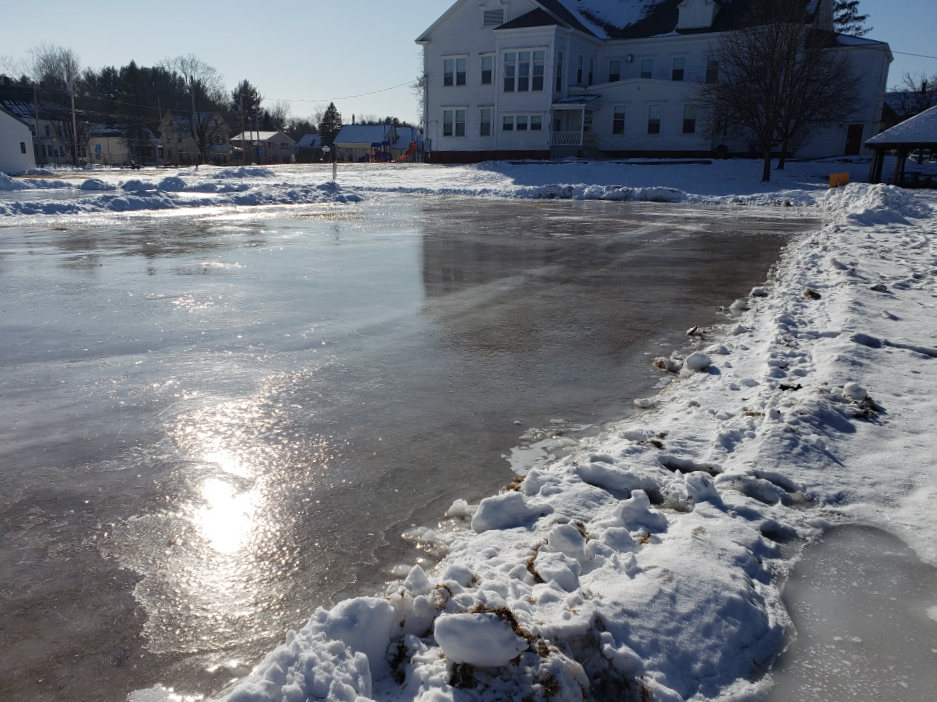 Recreation staff also want to remind skaters to be mindful of the nearby elementary school. If skating during school hours, the staff asks skaters to stay near the rink and keep clear of the playground, teachers, and students.
For inquiries and additional information, contact (603) 332 4120 or RochesterRec@rochesternh.net. For more information on other Rec. programs, visit www.RochesterRec.com or find them on Facebook.