On Saturday, August 22nd, Rochester Rise Up volunteers teamed up with the City of Rochester to clean up the playground at Blair Park.
Blair Park, founded in 1996, is a small playground at the end of Lafayette Street that serves children and families from the surrounding neighborhood. The Rise Up volunteers worked together to remove trash, brush, weeds and leaves. Fresh mulch was spread and low hanging branches were trimmed.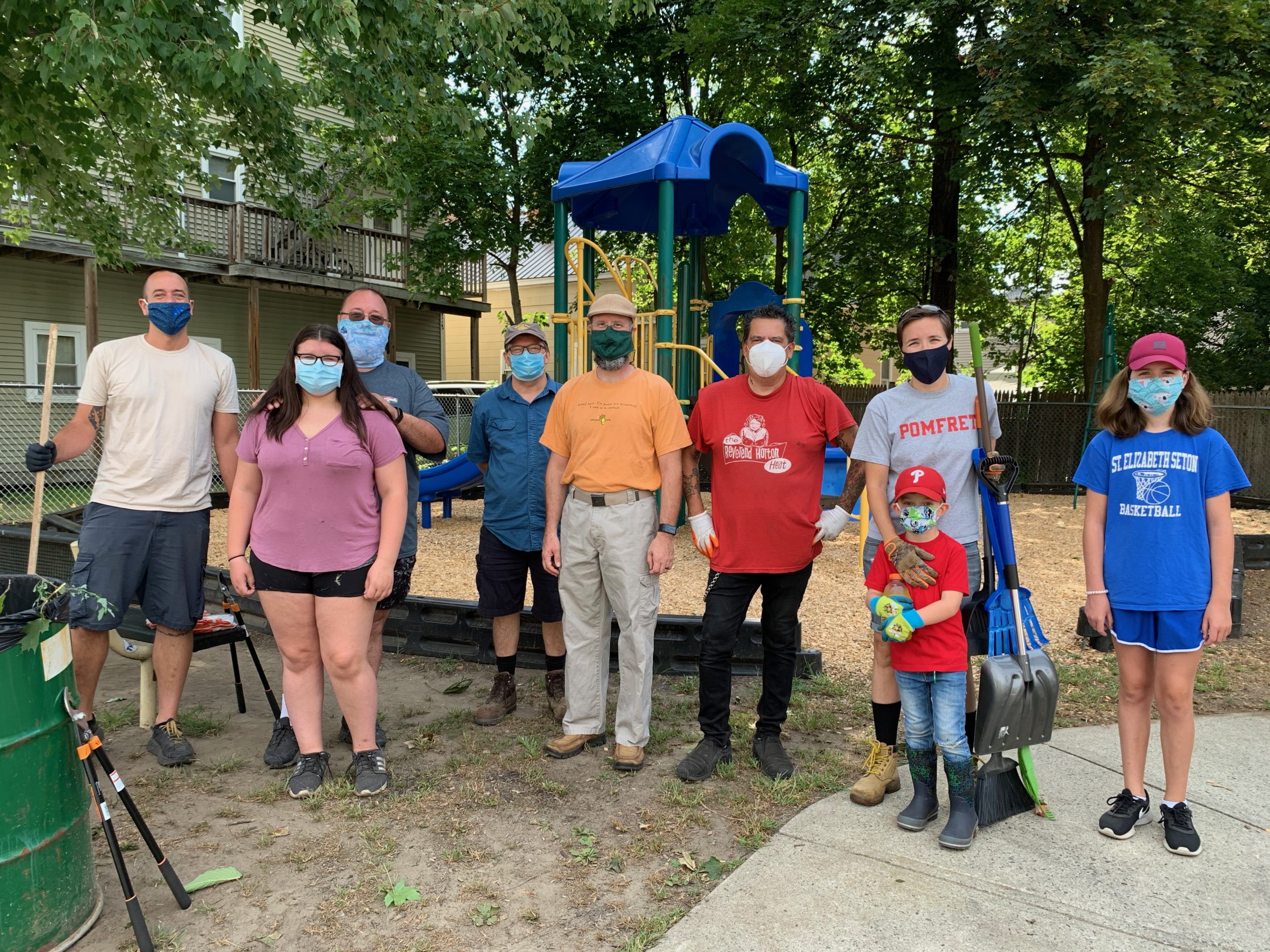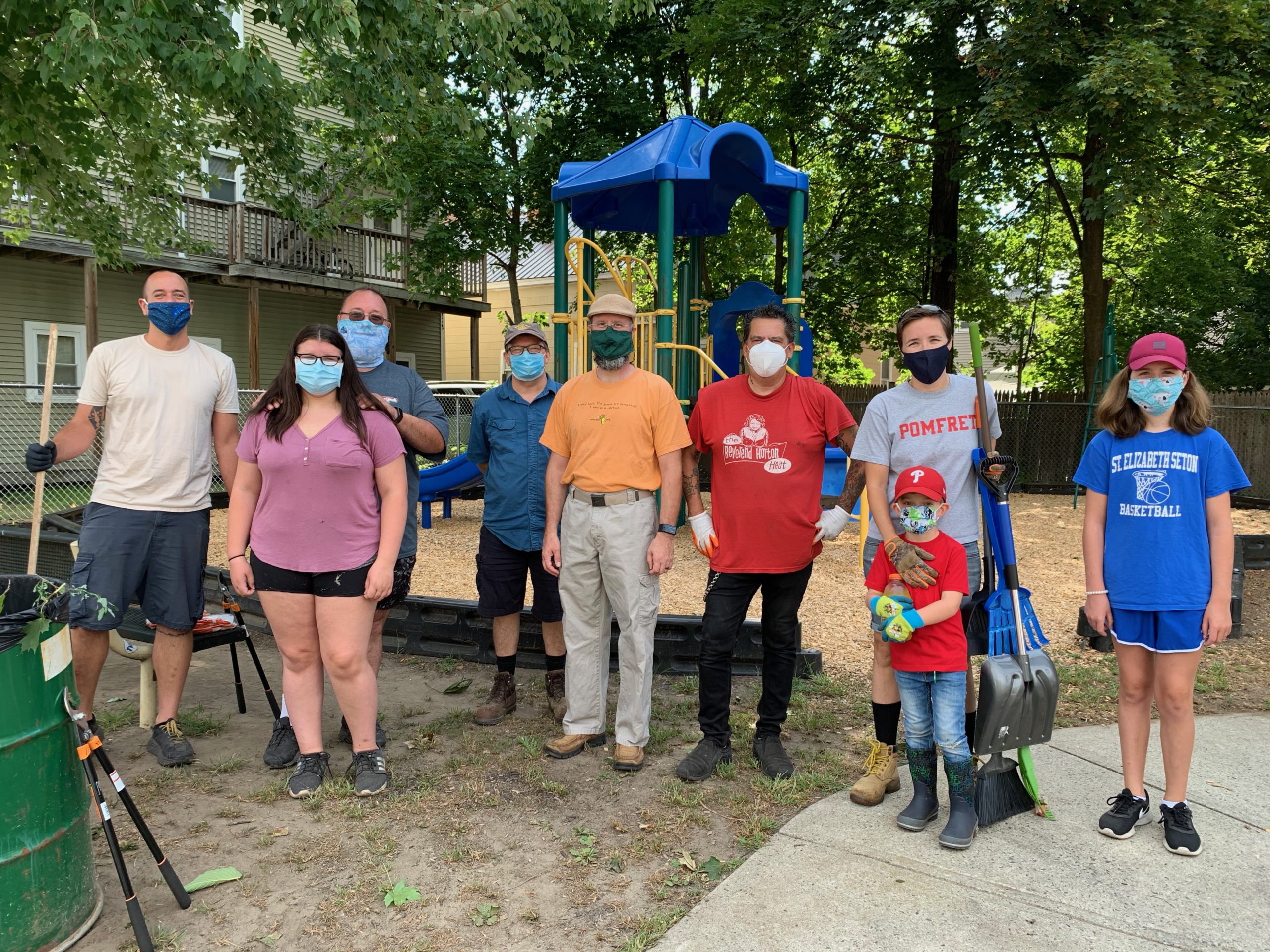 "Rise Up has always been about bringing people together through volunteerism to beautify the city," said Todd Radict, community organizer and Skeletone Records owner. "You get a great feeling after each project is completed… Knowing you've done something good. Working side by side with the City of Rochester to get these projects done should be an inspiration for other towns. Anything can be done if we all work together."
Rochester Rise Up is a group of volunteers consisting of residents and business owners working to improve and enhance downtown Rochester. Organized and led by Radict, the group's mission is to bring people together to make the community a better place for people of all ages and backgrounds. 
"I want to thank Todd and the volunteers for all their hard work at Blair Park," said Mayor Caroline McCarley. "The city loves them for their dedication."
Blair Park is located on the corner of River and Lafayette Street. Street parking is available. Prospective volunteers are encouraged to follow Rochester Rise Up on Facebook or speak to Radict directly at Skeletone Records, during regular business hours.