On Tuesday, January 4, the City of Rochester hosted the 2022 Inauguration ceremony in the historic Opera House, above City Hall.
Paul Callaghan was officially sworn in as Mayor, along with City Council, School Board, Police Commission, and Election Officials. Longtime Councilor Peter Lachapelle (Ward 3/Seat A) was elected Deputy Mayor.
The event also featured Spaulding ROTC, a reading by Rochester Poet Laureate Ed Pacht, and the national anthem was performed by Councilor Ashley Desrochers.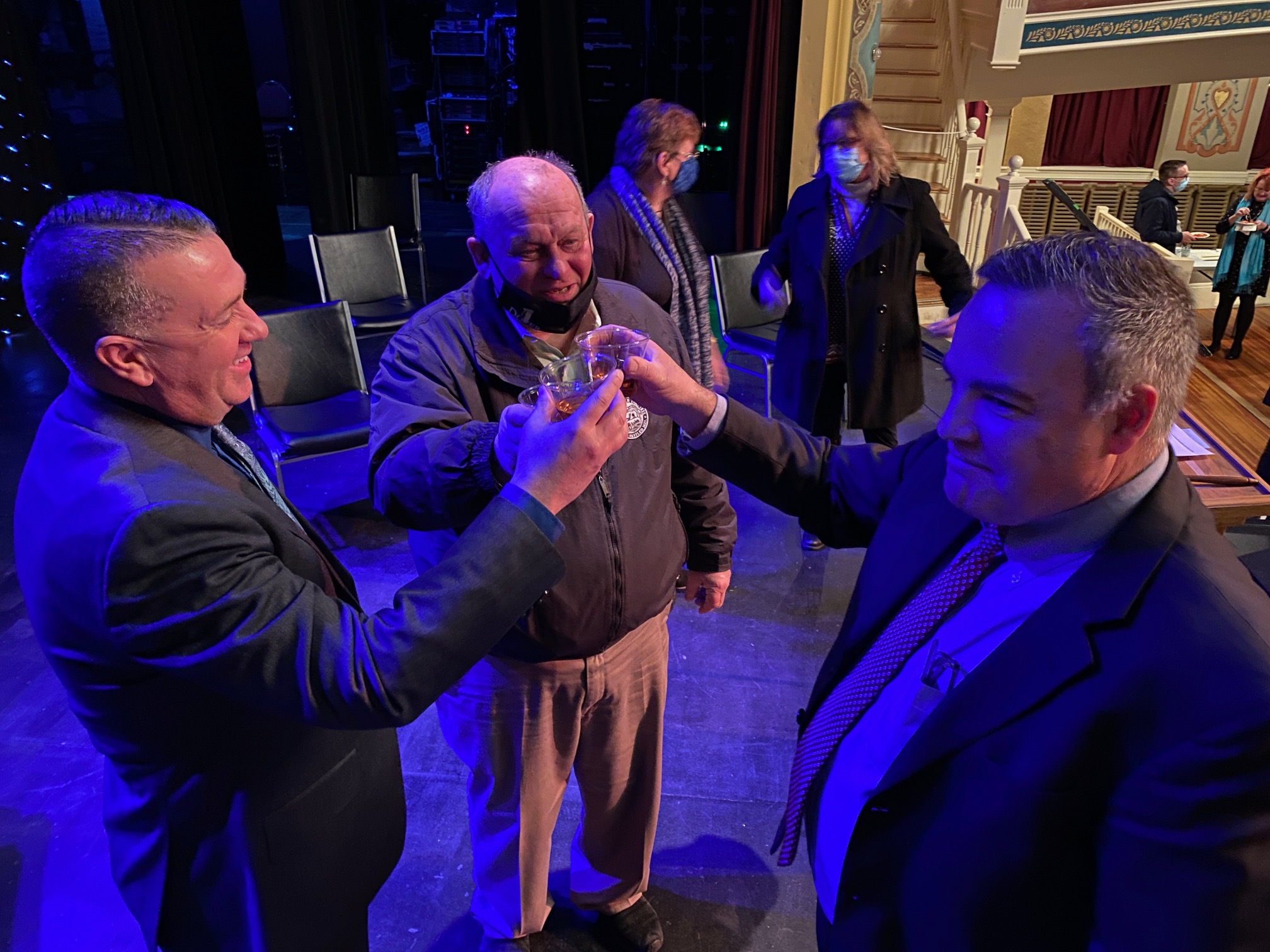 In his inaugural address, Mayor Callaghan focused on Rochester's future, citing several positive efforts occurring around the city, such as Economic Development, Education, Arts and Culture, and Public Safety. Callaghan also stated his commitment to the continued revitalization of the downtown district.
"To the residents of Rochester, thank you for entrusting me to be your Mayor," said Callaghan. "I share your values, strong work ethic, and community pride."
"I promise to work hard and keep the Lilac City a great place to live, work, and raise a family," Callaghan continued. "I have only the best interest of Rochester in mind and I will use that as one of my guiding principles for making key decisions."
In case you missed it, the 2022 Inauguration will be repeated several times on Atlantic Broadband Channel 26 and Comcast Channel 22. Click here to watch the event online.