On Thursday, May 13, Spaulding High School students of the GOST and LITE Programs were fortunate enough to participate in Adaptive Bike Day in conjunction with Northeast Passage (NEP) from UNH.
The GOST and LITE Programs help create working relationships with the local community designed to introduce students to Employment, Civic, and Recreational opportunities in the area. With incredible support offered by the School and District Administration, students are building lifelong habits that will enable them to live with as much independence as possible as they transition into adulthood.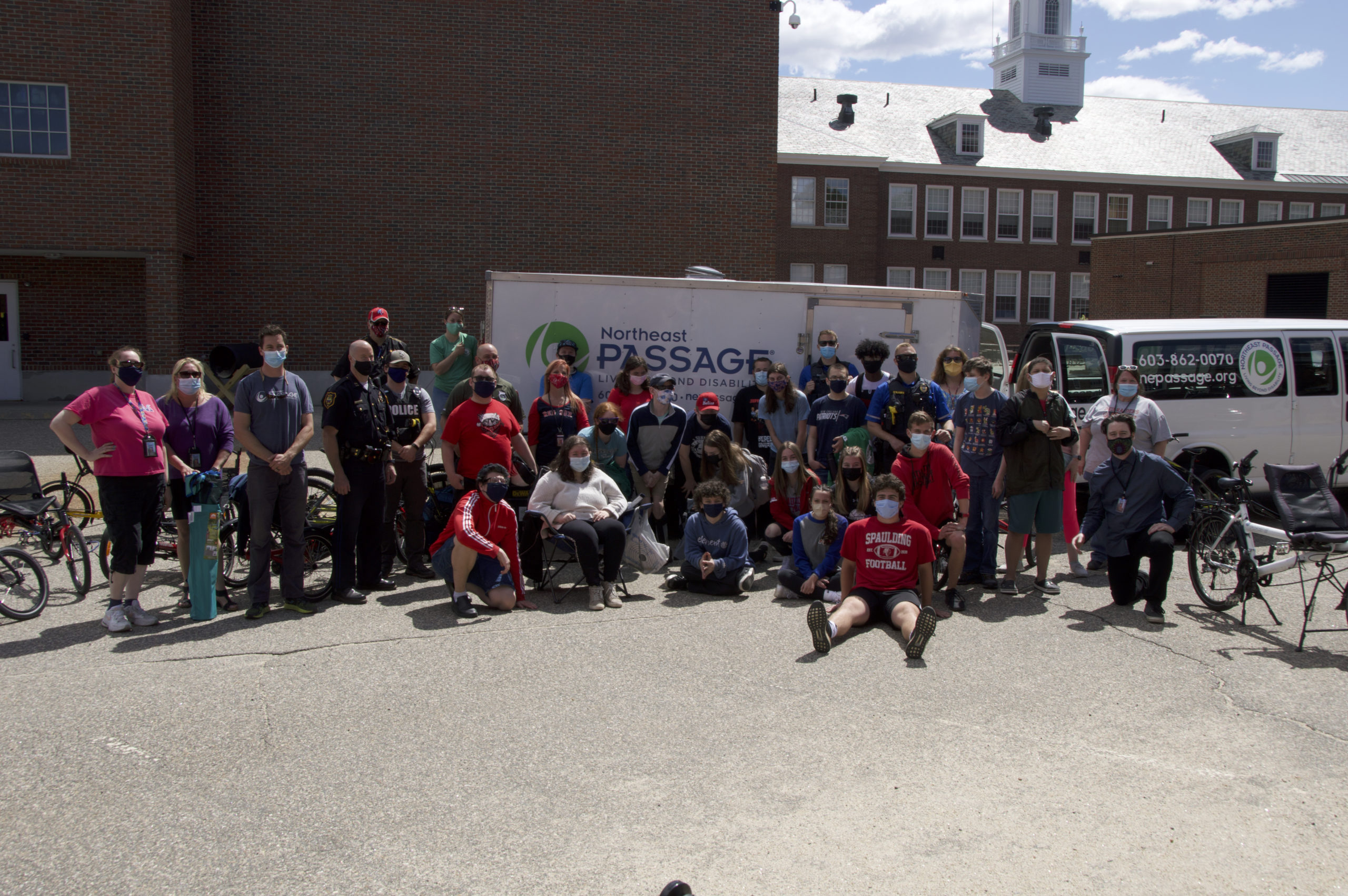 Northeast Passage provides Recreational Therapy programming, at Spaulding High School, through their TREK program, which stands for Therapeutic Recreation Empowering Kids.
The sessions are designed to work with parents, students, administrators, physical education, special education, and classroom teachers, as well as other related service providers, to ensure equal opportunity for students with physical and developmental disabilities.
Through this long-standing relationship with NEP, the Rochester School District is able to provide participating programs with lifelong skills designed to introduce students and families to the benefits of Recreational Therapy.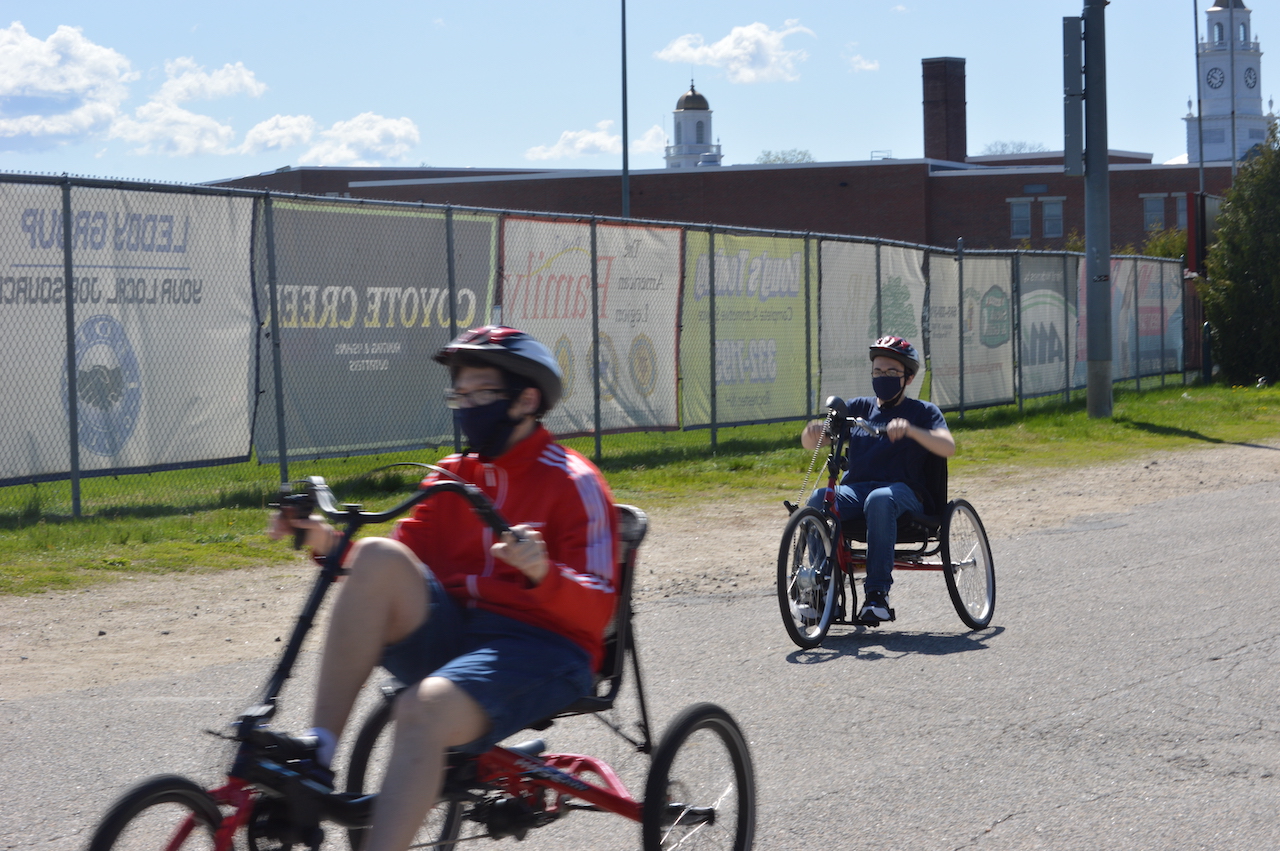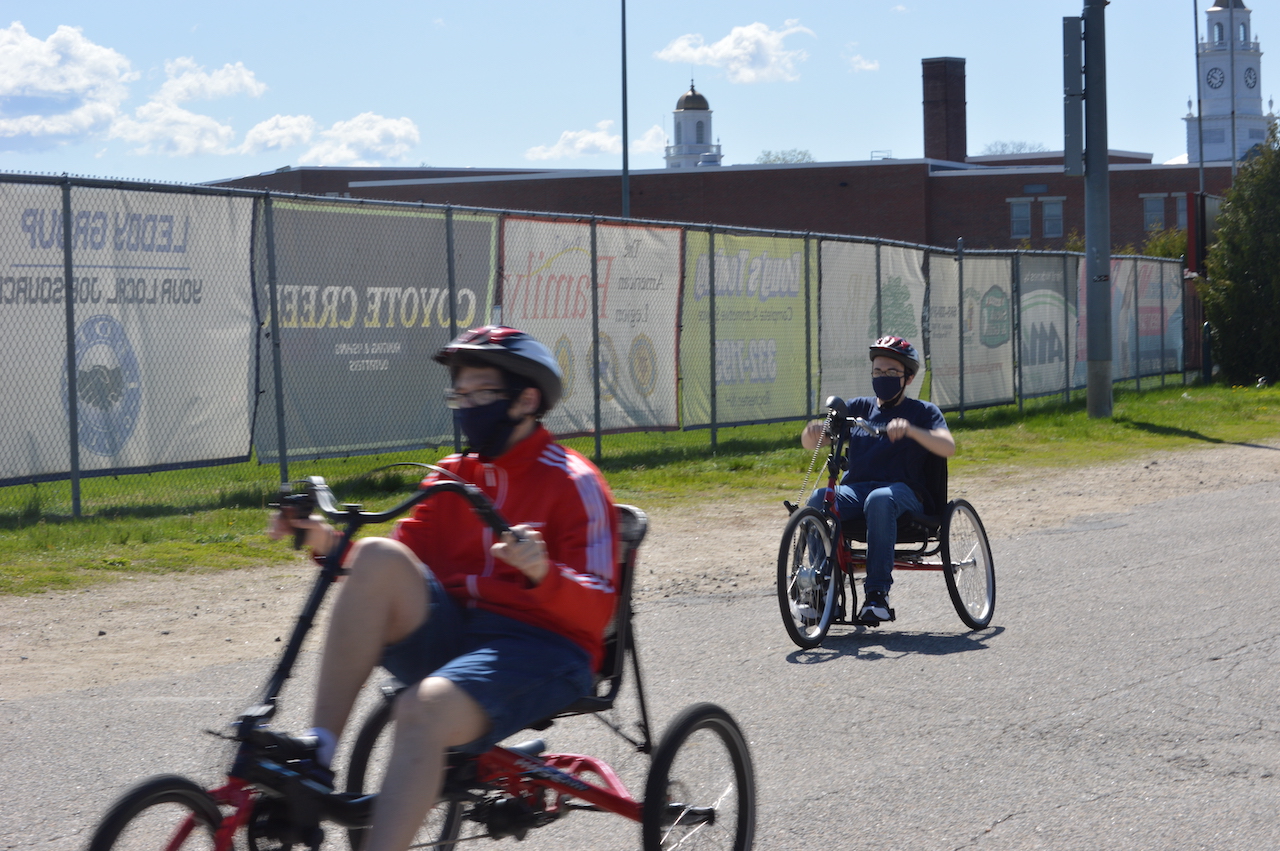 The ½ mile loop around the baseball field became an active track where 20 students had the opportunity to be introduced to Hand Cycles, 3 Wheeled Recumbent bikes, Assistive Motorized Bicycles as well as traditional two-wheeled bikes. The highlight of the day was members of the Rochester Police Dept. joining the students on the loop and riding with them for the duration of the event.
The Spaulding High School GOST and LITE programs worked closely with Officer Andrew Jackson from Rochester Police Department, Mike Reilly and his staff from the Department of Buildings and Grounds, Lauren Krans from the Recreation Dept, Principal Justin Roy of Spaulding High School, as well as Director of Student Services Christiane Allison and Superintendent Kyle Repucci of the Rochester School Department.
Special thanks to SHS students Grace Beaulieu, Ashley Trogler, Nick Gagnon, Issac Lapointe, Hannah Jacobs, Faith Merril, Chris Castro, and Colette Seavey who served as student mentors and provided much-appreciated assistance on the more rugged terrain within the road course.