Waterstone Properties, owners of The Ridge, Rochester, NH, is partnering with Spaulding High School and Creteau Technology Center art and graphic design students to create an Art Gallery Walk in the windows at The Ridge, with an outdoor socially distanced reception planned for Tuesday, November 10th.
The Art Walk will be located outside at The Ridge featuring creative fine art and graphic design from three classes, with over 30 students participating. This project is the second art installation featured at The Ridge located at 120 Marketplace Boulevard, Rochester, NH. The first public art is a Rochester inspired mural by artist and printmaker, Josh Dannin, installed this past summer.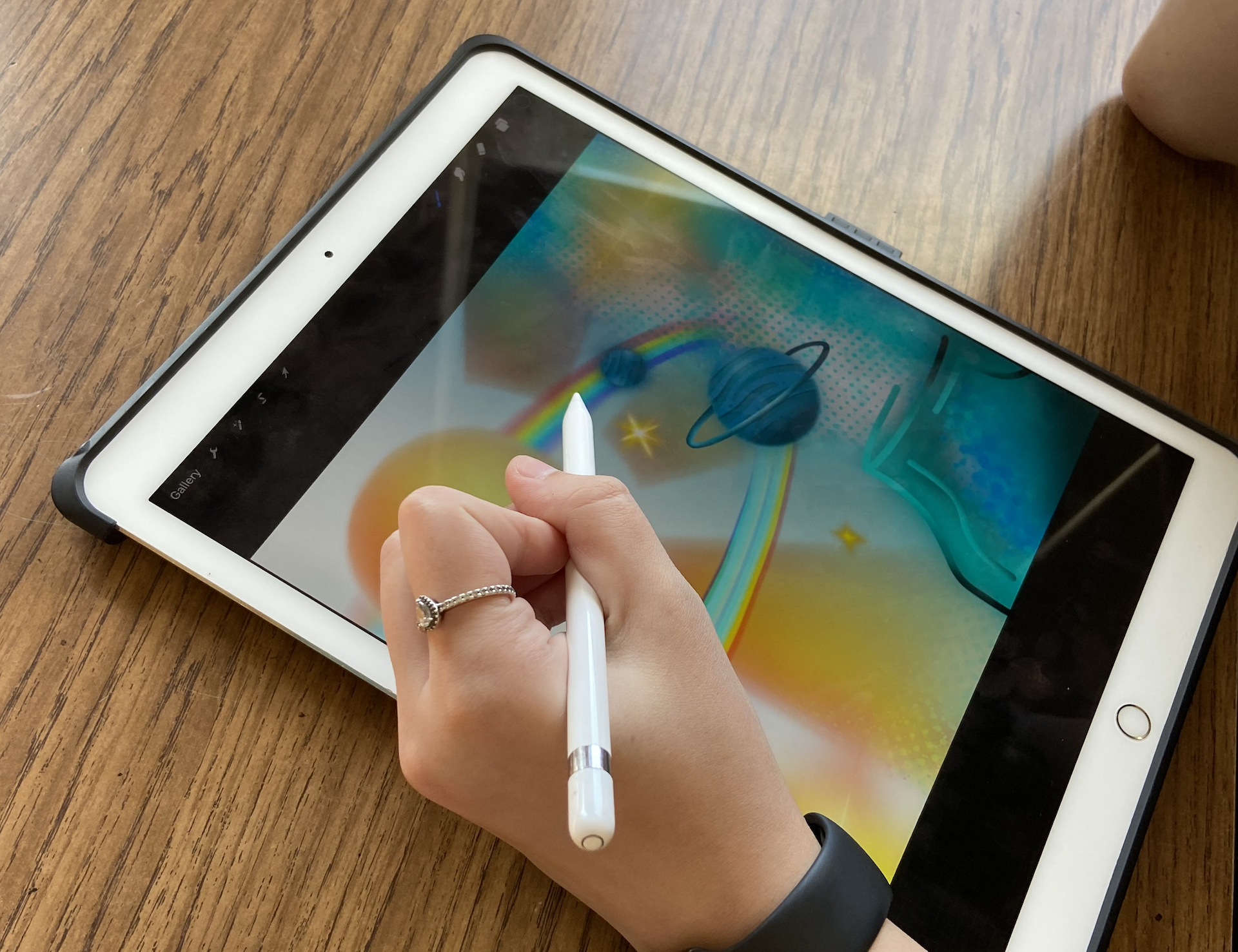 "With families everywhere looking to get out of the house and enjoy something cheerful during these uncertain times, we expect The Ridge Art Walk will be like a pocket of sunshine through the seasons," said Jenna Murphy Aubin, Community Marketing Manager. "Spaulding High School, Creteau Technology Center, and the City of Rochester, couldn't have been more supportive of our idea to bring beautiful, colorful, and inspiring art to the windows of The Ridge."
For teachers, Lori Discoe, Jennifer Daly, and Jeff Moses, this project represents an opportunity for students to build their portfolio, learn new skills, and have a real-life commercial art experience. The location provides an opportunity for students to share their work with family members, some of whom they have not been able to spend time with due to elevated health risks.
The art and design community at Spaulding is delighted at the chance to work together to show some of the area's upcoming talent. Design senior, Joseph Eischen, summarized the show, "The collaboration between The Ridge and Spaulding High School provides us with a truly unique opportunity that gives us a chance to demonstrate our creative abilities in a real-world application and gain invaluable design experience."
A socially distanced art opening celebrating the Art Walk is Tuesday, November 10, 2020, 4:30 PM – 6:30 PM, at the green space between 110 Grill and MooYah Burgers, Fries and Shakes, Marketplace Blvd., Rochester, NH.