On Wednesday, January 6th, former Riverwalk Committee Chair Stacey Marchionni was presented with a plaque in appreciation for her loyal and distinguished service.
"Stacey Marchionni saw the potential of Rochester, observed the beauty of our natural resources, and when she learned of the Riverwalk Master Plan, she knew somebody should do something to activate the Riverwalk for Rochester," said Esther Turner, Riverwalk Committee member. "On behalf of the Riverwalk Committee, we recognize Stacey for her leadership, focus, and service to our community."
Tuner continued to praise Marchionni for raising awareness of the value of the riverfront, investigating the resources required, navigating the many requirements, and initiating the implementation of the Riverwalk Master Plan.
"We thank Stacey for revitalizing the Riverwalk project," Turner continued. "We are determined to keep it going."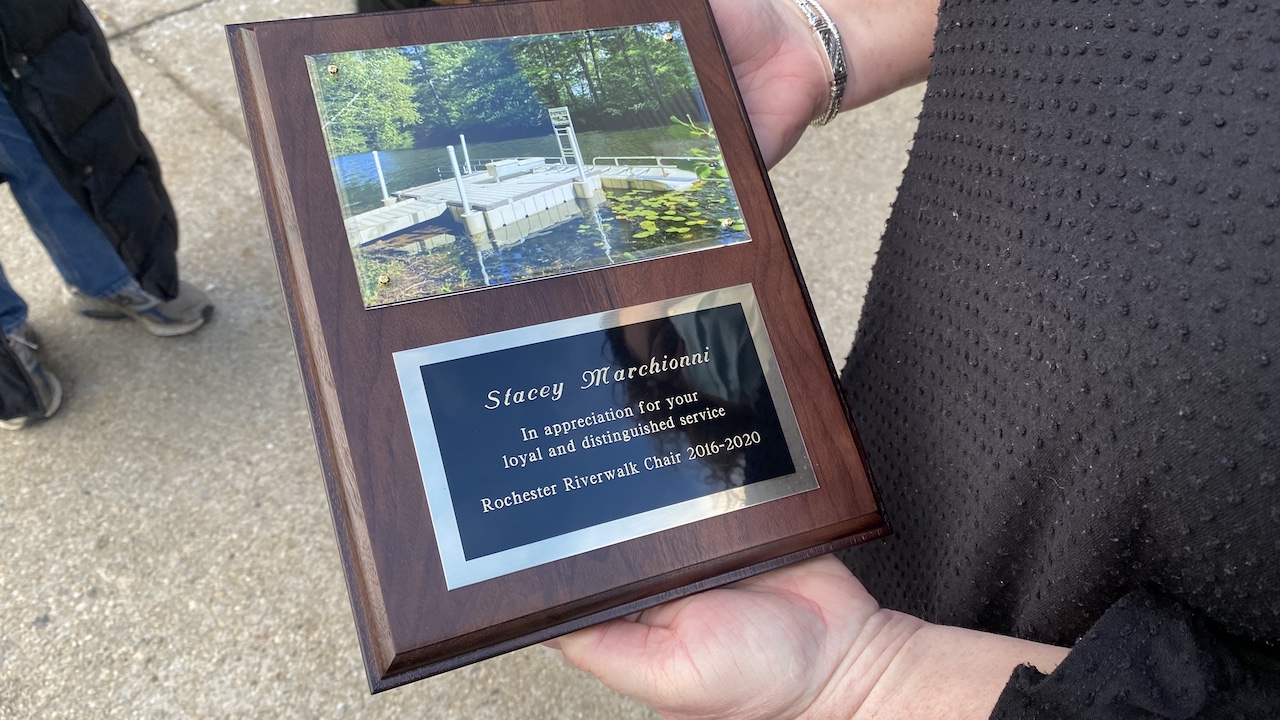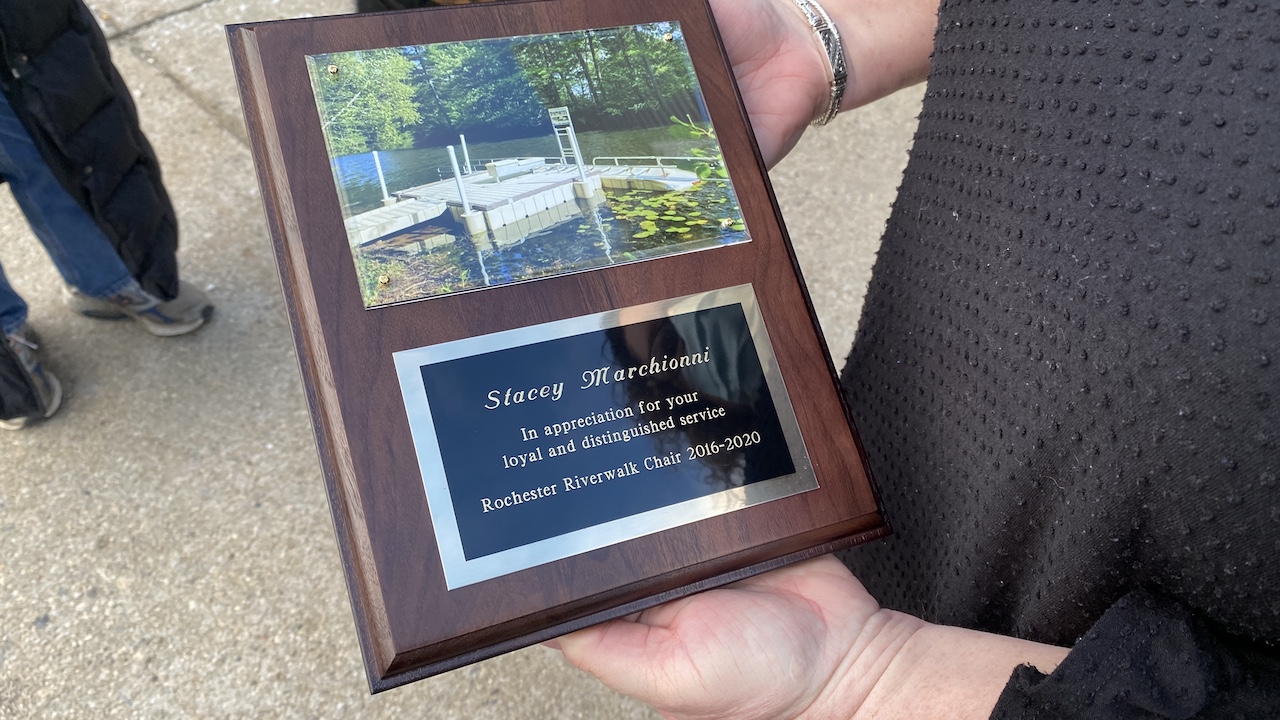 Marchionni served the Riverwalk Committee as chair from 2016-2020. During her tenure, the committee secured a grant from CDBG Funds for $30,000 to support a plan to build an EZ-Launch, a dock that is designed for ease of access with either a canoe or kayak. The EZ-launch is also accessible to individuals with mobility issues. 
The launch site is located in Hanson Pines, at the end of Hillsdale Street, off Chestnut Hill Road. There is limited parking available with loading and unloading access. There is also parking available at the Rochester Community Center. 
Marchionni encourages the committee to remain steadfast and to stay committed to the Riverwalk Masterplan.
"There is a lot of work still to be done, including boardwalks, viewing platforms over the river, and public parks," said Marchionni. "The committee will continue its great work and I look forward to seeing the rest of the plan come together."
"It has been my pleasure to serve as the Chair of the Riverwalk Committee for the last 4 years," continued Marchionni. "During this time we were able to raise awareness and create a groundswell of public support for the project, along with making some very real progress."
Committee members encourage the public to visit www.rochesternh.net/riverwalk-committee to learn more about the Rochester Riverwalk.