Waypoint NH is pleased to announce its 9th annual SleepOut on Friday, March 24, an event where participants spend a night out in the cold in solidarity with youth enduring homelessness in New Hampshire.
According to organizers, participation as a sleeper or a donor will help young people (ages 12-24) who are in high-risk situations and/or experiencing homelessness. Funds raised will subsidize relief for basic needs and vital direct services, empower the organization's work at the legislative level, and support the expansion of services across the State, which includes new youth resource centers in Rochester and Manchester, outreach services in Concord, and an overnight emergency shelter in Manchester.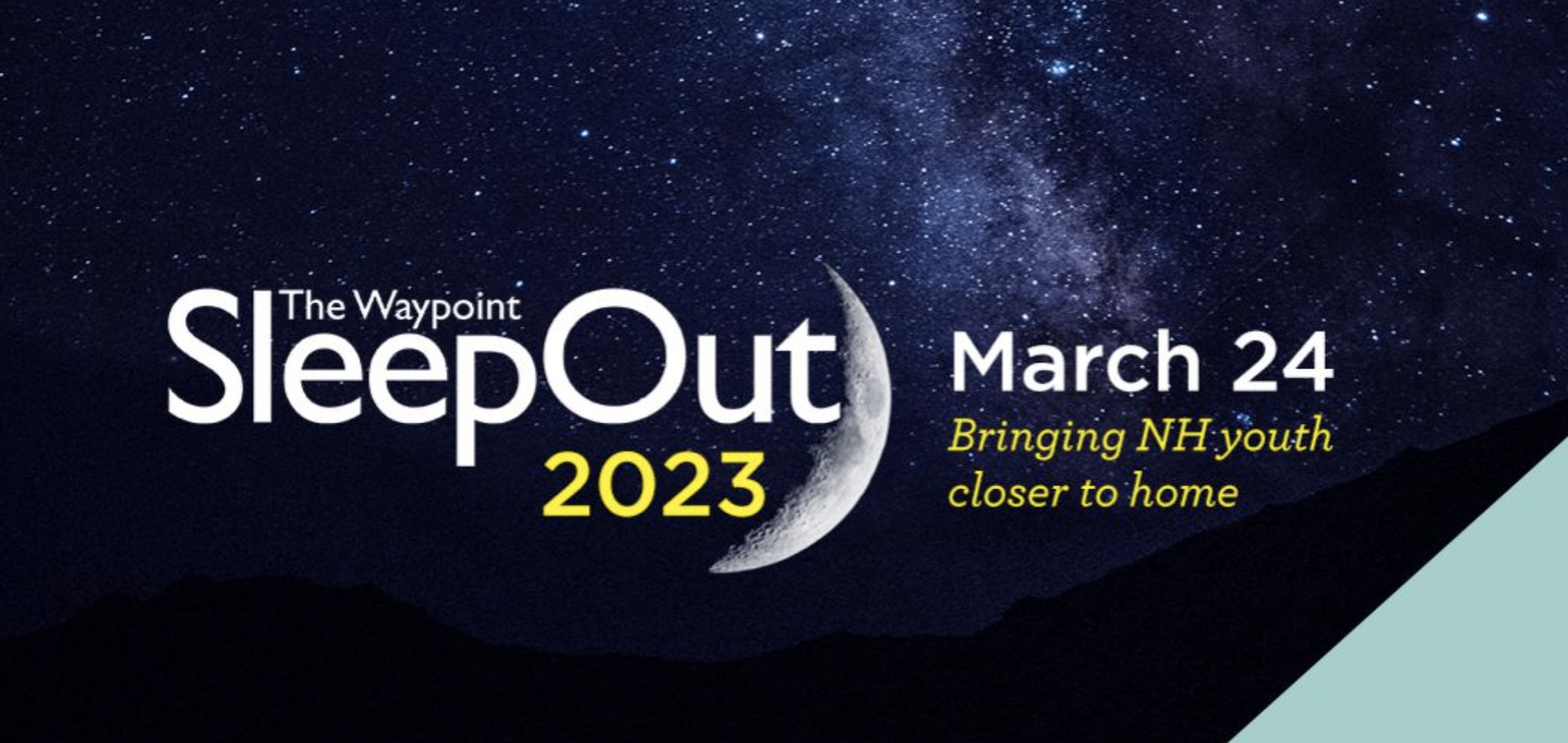 The event this year will be a hybrid event, which means participants can sleep out (as a "Sleeper") in their own backyard, a place of their choosing, or at the designated group site at 3 Wallace Street, in downtown Rochester. Participants also have the option to sleep in as a "Daydreamer". However you choose to participate, the objective will be to raise at least $1000 and as much awareness as you can. Participants must be 14 or older and accompanied by a registered adult to participate at agency-hosted sleep sites.
If you choose to sleep out at one of the Waypoint-hosted sites on Friday, March 24, the event will run as follows: Start gathering at 9:00pm, check-in at 9:30pm, presentation at 11:00pm, and then settle in for the night. At approximately 5:00am, coffee and reflection.
The support from SleepOut 2023 will help Waypoint quell the suffering of youth, advocate for change at the legislative level, and support expanded services, including an emergency overnight shelter, to help transform thousands of young lives.
Anyone interested in joining "Team Rochester", click here for the registration and/or donation information. Contributions can also be made directly to Waypoint. For more information and general inquiries, visit waypointnh.org/happenings/sleepout2023 or call (800) 640-6486.