On Friday, July 22nd, City officials had the opportunity to tour the Madco3d facility on Pickering Road, in the Gonic Mill.
Harnessing mega-scale 3d printing and robotics technology, Madco3d, in collaboration with Twente Additive Manufacturing, has a mission to solve the housing crisis and automate commercial building and infrastructure construction, which stands to save time, money, and enable a "greener approach" to building.
According to the company's website, building 3d-printing houses and commercial structures is faster, cheaper, and can save up to 20% of the building schedule and cost, depending on the project.
3d-printing structures "slashes the number of workers needed, is safer, and enables new design possibilities", while "dramatically reducing waste by utilizing materials with a smaller carbon footprint and allowing the use of recycled materials."
Madco3d says that soon houses can be designed remotely from anywhere in the world and printed on the spot using local materials. They also have the only 7-axis robotic arm in the Northeast, ready and able to start fulfilling full-sized concrete printing projects.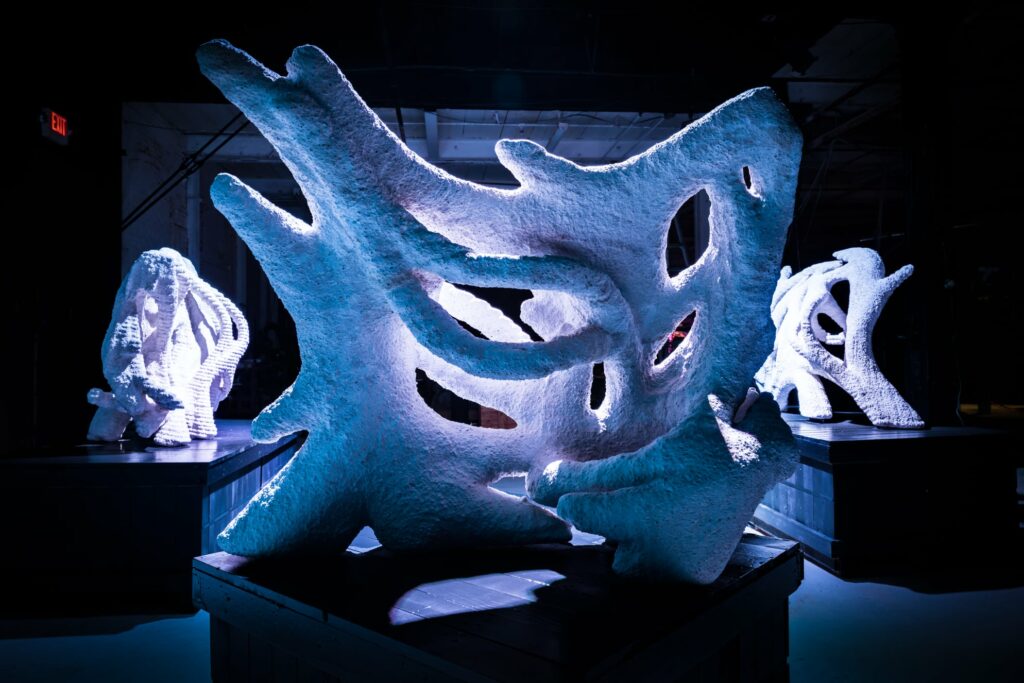 Founding partner and Rochester resident Dan Bernard says "The City of Rochester has been a welcoming place for our company. We've enjoyed working with local folks who have so much creativity, a great work ethic, and have given us a wonderful spot to print the first 3d-printed homes in New England."
Mayor Paul Callaghan was on hand to tour the facility and get a closer look at the technology and several examples of their work.
"It's incredibly impressive to me that we have people in Rochester that are working on this kind of technology," said Callaghan. "There are a lot of people that could potentially benefit from some of the methods they are developing. It's not just the future anymore, it's happening now."
The company's efforts are not limited to housing. They also have plans to contribute to disaster rebuilding, coral restoration, sea wall development, custom furnishings, and fine art sculpture.
"Our art gallery in the mill features some huge sculptures we've 3d-printed which were exhibited in Venice, Italy's famed Biennale," said Bernard. "We look forward to bringing some unique 3d-printed concrete sculptures to the streets and parks of Rochester soon, working with local artists and creatives."
To learn more about Madco3d, visit www.madco3d.com.