Allies United for Change is expanding the Outdoor Emergency Food Pantry on Linscott Street, in the parking lot next to Grace Community Church.
Similar to the concept of a free sidewalk library, the pantry cabinet is designed to be a resource for anyone in need of non-perishable food items or toiletries.  The Pantry is self-serve and available 24/7.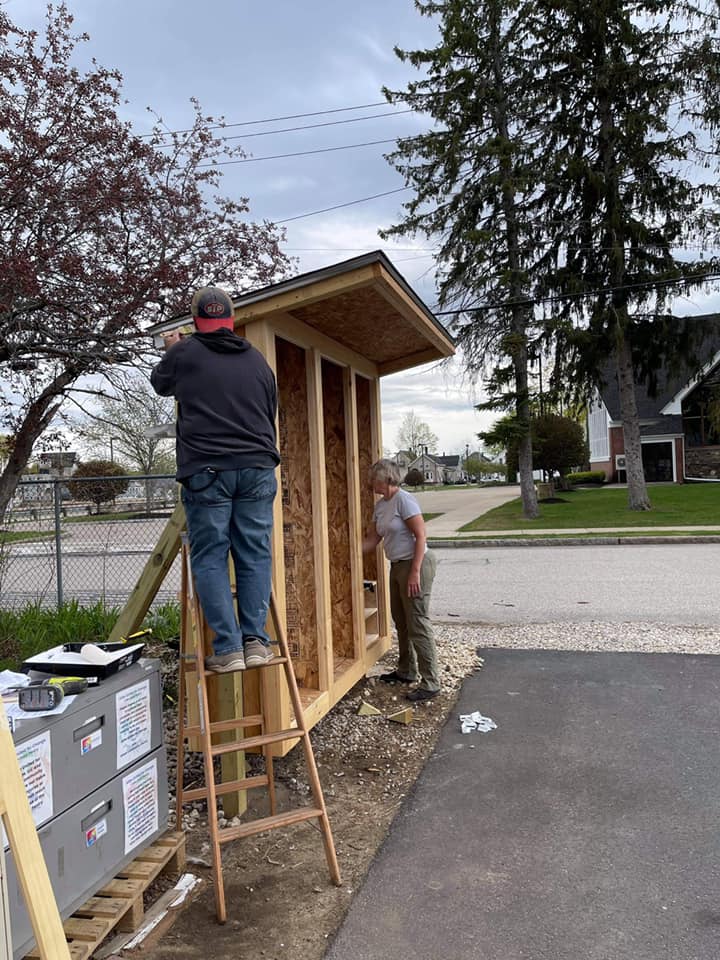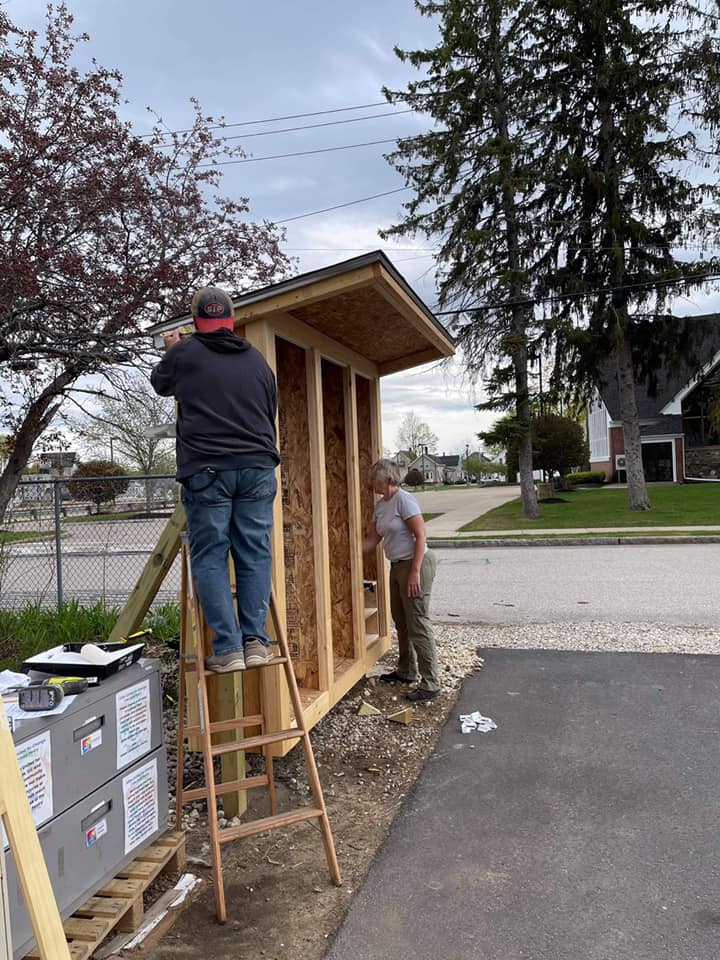 According to organizers, the new permanent cabinet should be completed in the next few weeks. "Gerald Moore and Dick Belanger donated their time and talent to construct a permanent pantry for us; Safety glass was donated by Ray Smith, and an anonymous donor donated the other supplies for this structure," said Renee Napolitano, founder.
"We invite anyone to swing by and donate non-perishable items to our cabinet any time," said Napolitano. "If you are looking to become more involved, please reach out to us."
Started in the spring of 2020, Allies United for Change is a volunteer service organization designed to help the marginalized members of the Greater Rochester community. Volunteers identified the Pantry as a community need and an alternative way to make resources more accessible.
"I'd like to commend the work of these volunteers," said Mayor Caroline McCarley. "The cabinet on Linscott Street is an innovative way to help people in need, especially outside the hours of traditional pantries in the area."
For questions, to make a contribution, or to get involved, email Allies United for Change at: alliesunitedforchange@gmail.com