City Manager Blaine Cox is pleased to announce the installation of several wayfinding signs throughout the city, providing a more easily recognizable way of directing and informing visitors to key destinations.
"The new wayfinding system will assist in guiding visitors to Rochester's public destinations and local information," said Cox. "The goal is to reduce driver and pedestrian confusion within the City, especially downtown." 
The initiative establishes a consistent design style for Rochester's informational and wayfinding signage throughout the City including selected 'gateways'.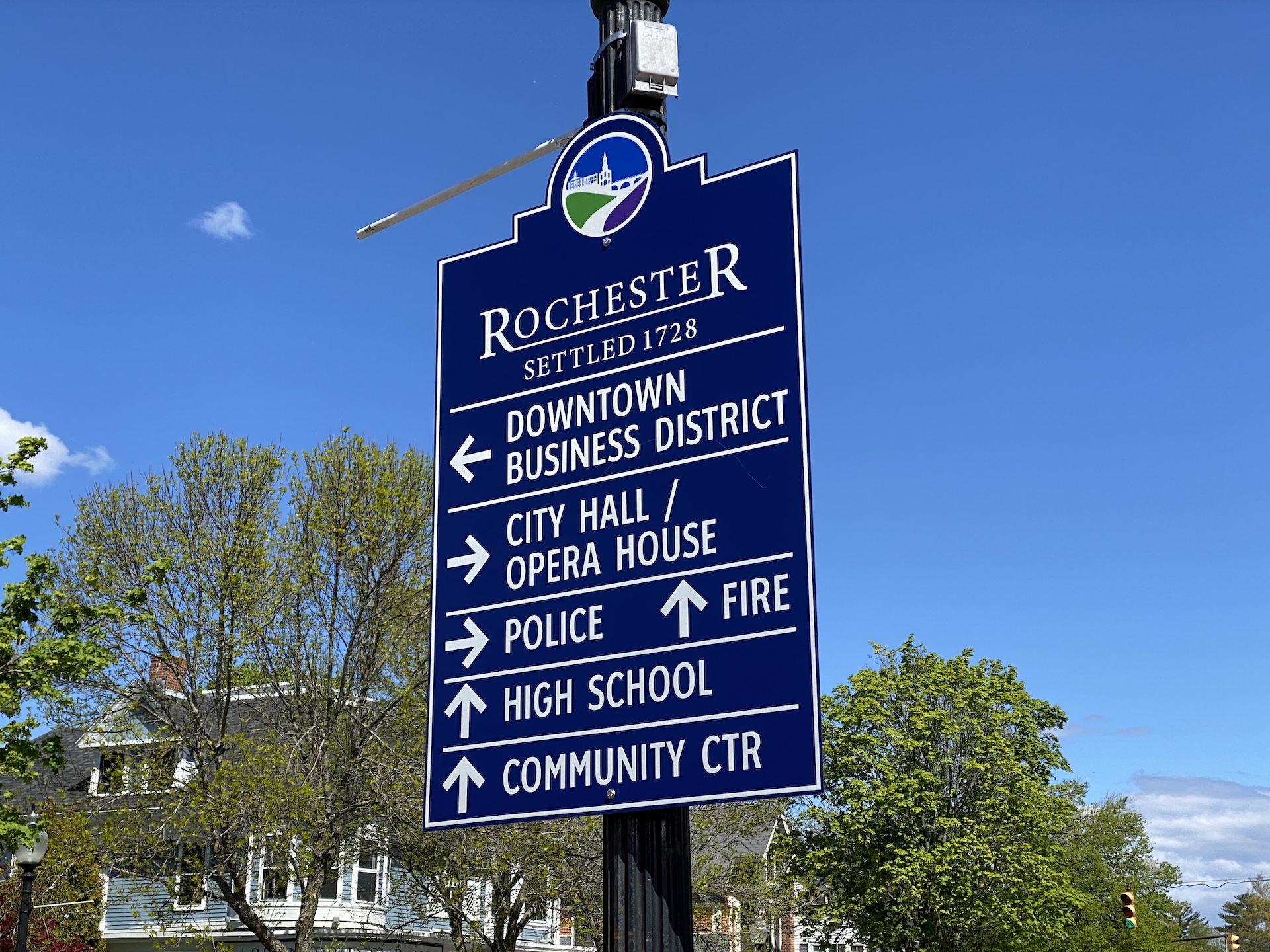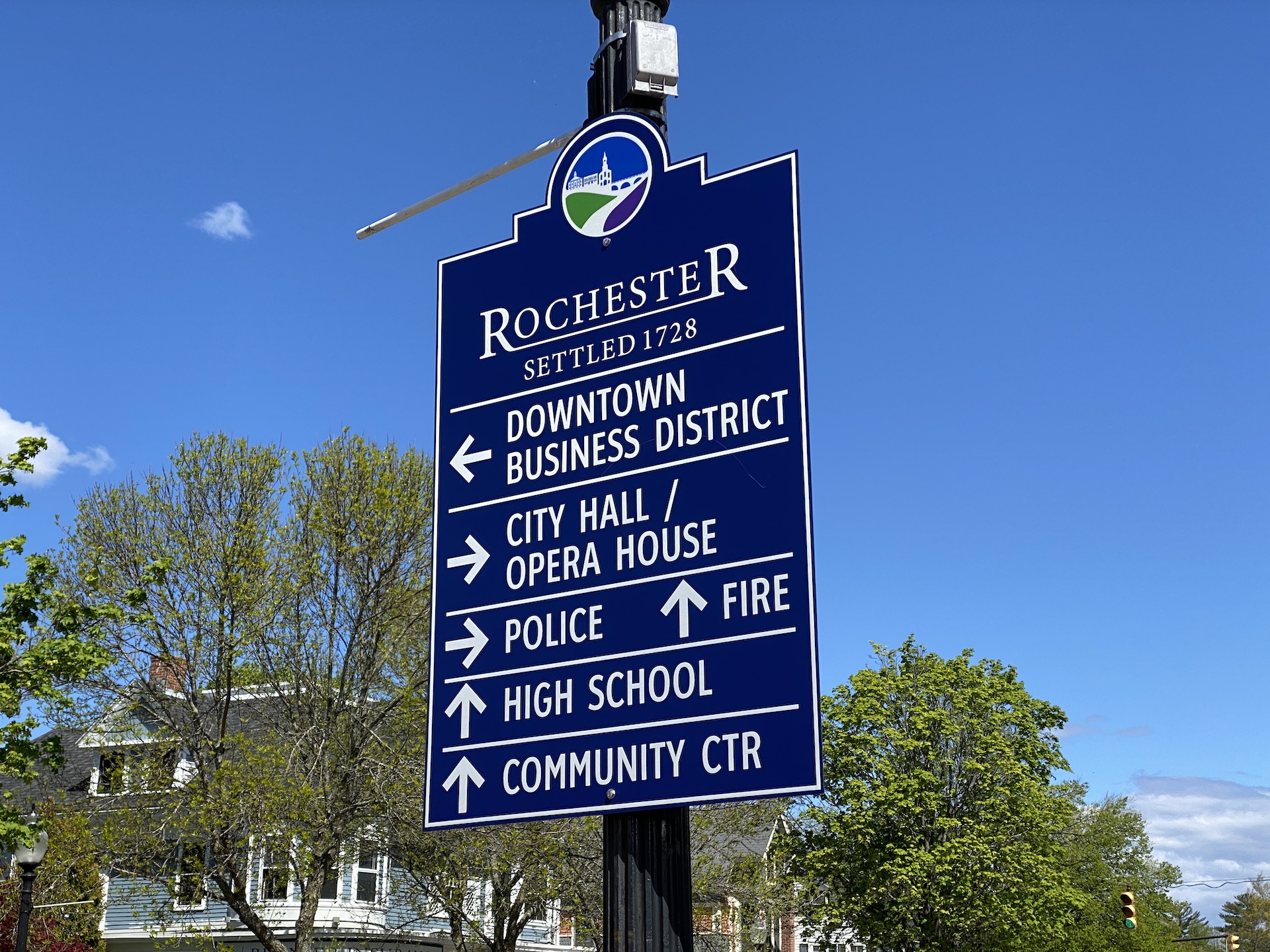 The unified theme of the signage will help to remove the existing visual clutter of multiple types of signs currently found throughout the City. Director of Economic Development Michael Scala describes the initiative as a "win for residents and visitors alike."
"Wayfinding will reduce confusion for those navigating the City for the first time," said Scala. "The signage also highlights resources that even longtime residents may not know about, such as the Opera House and Community Center." 
The wayfinding master plan, completed in 2018, outlines an overall public signage program for the City of Rochester, including sign design guidelines, sign location recommendations, and applications for different types of public signage in Rochester. The signage conforms to a specific design style, i.e. sign colors, fonts, and graphics. This unified design style can be applied to both road/vehicle-oriented signage as well as pedestrian-oriented signage. 
"We worked with Advantage Signs to design, install, and complete this project," Scala continued. "We look forward to enjoying an attractive, unified wayfinding system. This initiative is a major effort to prepare Rochester for future development and economic growth."