The Rochester Opera House is currently in the middle of its run of The Great American Trailer Park Musical. There are only a handful of chances left to see this fantastic production before it closes, however, the show will later become available to stream on Broadway On-Demand.
At its center, the story features a love triangle between an agoraphobe (played by Jenry Towle), a highway toll collector (Miles Burns), and an exotic dancer (Elana Cantor) with an unhinged ex-boyfriend (Christian Arnold).
A Greek-chorus-eque trio of trailer park women (Amanda Dane, Heidi Gagne, Miranda Wolf) helps guide the narrative, playing any character or gender they choose while breaking the fourth wall at whim to air their own dirty laundry. The result is a sense of informality and community — the lifeblood of neighborhoods everywhere.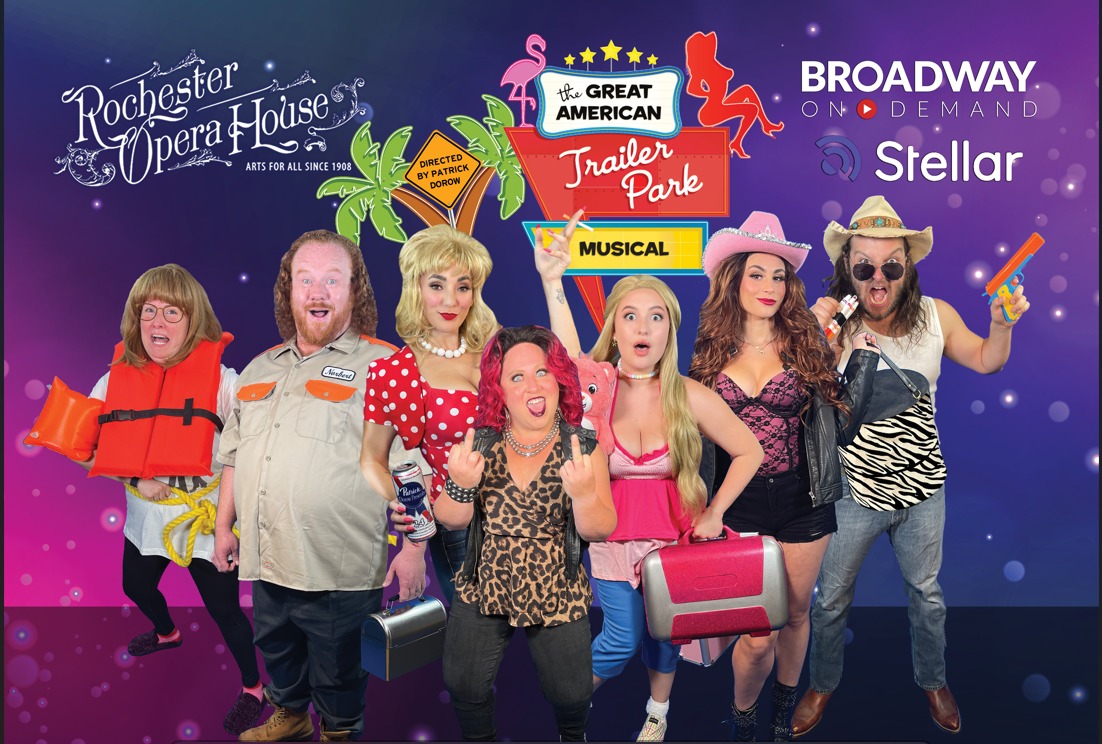 Beyond the broad comedy and Jerry Springer-worthy confrontations, the show is about rising above our impulses, acknowledging our mistakes and our surroundings to make a future we can believe in, despite the past.
Brilliantly directed (and musically directed) by Patrick Dorrow, this production is full of incredibly skilled acting, singing, and dancing. The casting is near perfection and every line of the show is delivered masterfully. From moments of laugh-out-loud, vulgar hilarity to the more tender and heartwarming scenes, this show has it all.
The show's toe-tapping music and original choreography by Dorrow and Joe Meallo make you want to leap out of your seat at the end of every number. Costumes and wigs by Dorrow are on point and assist well with the visual storytelling. The imaginative and innovative scenic design by Dane Leeman is one of the best to ever hit the Opera House stage.
This show is like Broadway in Rochester — no kidding. Don't miss The Great American Trailer Park Musical.
To see remaining showtimes or to purchase tickets, visit www.rochesteroperahouse.com or call (603) 335-1992. The Rochester Opera House, a 501c3 organization, is located above City Hall, 31 Wakefield Street, Rochester, NH 03867.
###
Disclaimer: The views and opinions expressed in this post are those of the reveiwer and do not necessarily reflect the views or positions of
the City of Rochester, elected/appointed officials, or any other City staff members.