October is Domestic Violence Awareness Month (DVAM). DVAM was launched nationally in 1987 as a way to spread awareness about the issue. Domestic violence is a systematic pattern of power and control perpetrated by one intimate partner against another.
At HAVEN, (the merged agency of the former SASS and A Safe Place serving Strafford and Rockingham counties) our mission is to prevent domestic and sexual violence and to provide support services for anybody affected by domestic and sexual violence, stalking, and/or human trafficking. We are here for our community. We appreciate all of the support the Southeastern New Hampshire Community has given us. Together we have changed our laws, culture and support services around domestic violence.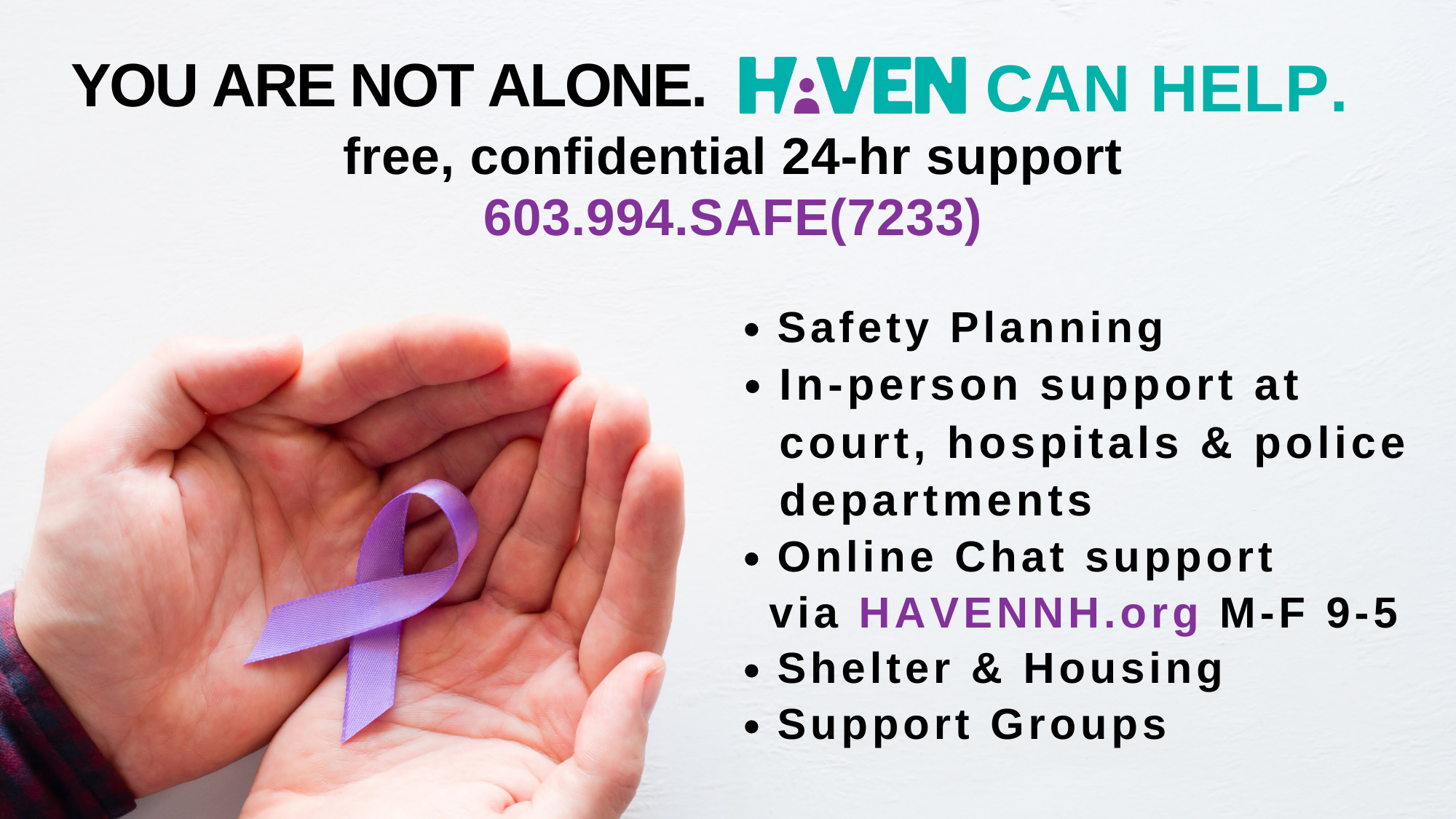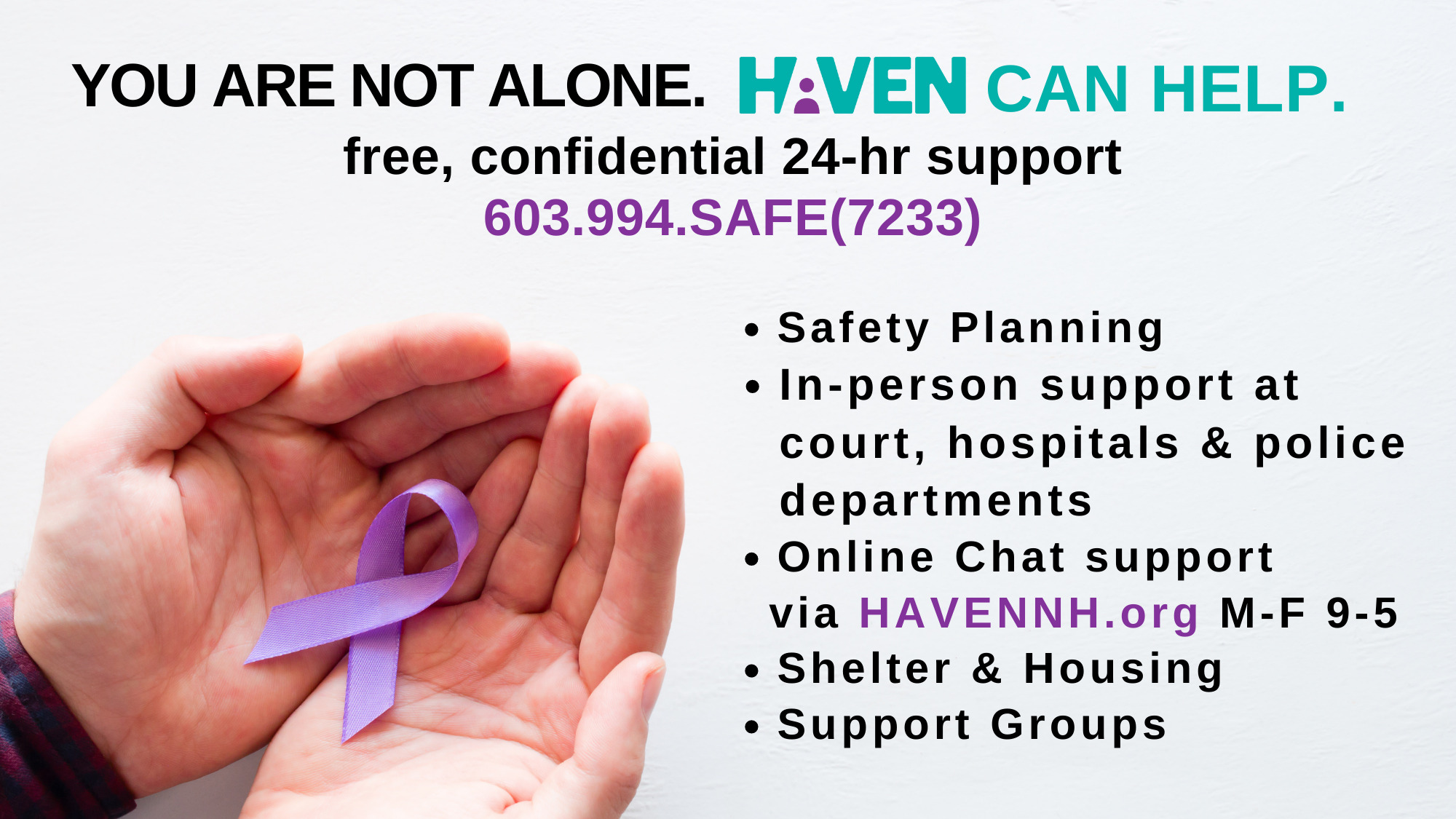 If you would like to learn more about the services HAVEN offers and the work we do attend our October "Changing Lives" event at the Envio in Portsmouth Thursday, October 13th from 6-9 PM. Jenny Johnstone, sister survivor and retired USA gymnast will be the keynote speaker. Get your tickets and enjoy live music, live entertainment, cocktails, and supporting HAVEN! Tickets are available on the events page of our website HAVENNH.org.
Anyone can be a survivor, or perpetrator, of domestic abuse, regardless of race, sexual orientation, gender identity, age, socioeconomic status, or religion. HAVEN is here for ALL survivors of abuse. If you need support, call the free 24/7 confidential HAVEN Hotline at 603-994-SAFE or visit HAVENNH.org to utilize our confidential chat feature, available Monday through Friday 9-4 PM. Reach out if you or someone you know needs support, HAVEN is here to help.