During the Police Commission meeting on February 1st, Chief Gary Boudreau introduced new hires, performed the oath of office, and awarded several members of the Rochester Police Department for their outstanding service. Notable moments included Officer of the Year, Civilian Support Person of the Year, and Chief Theodore Blair Memorial Award.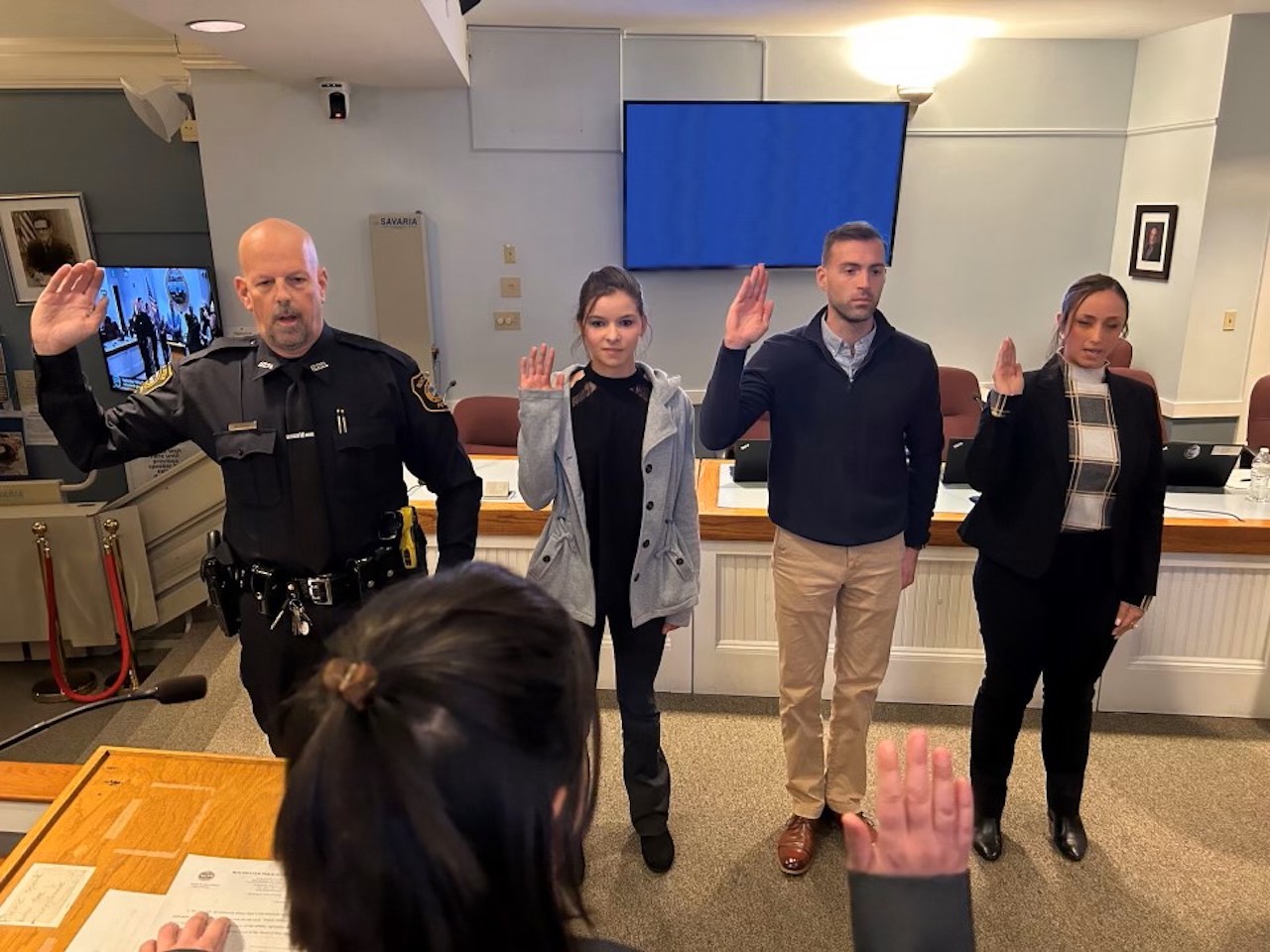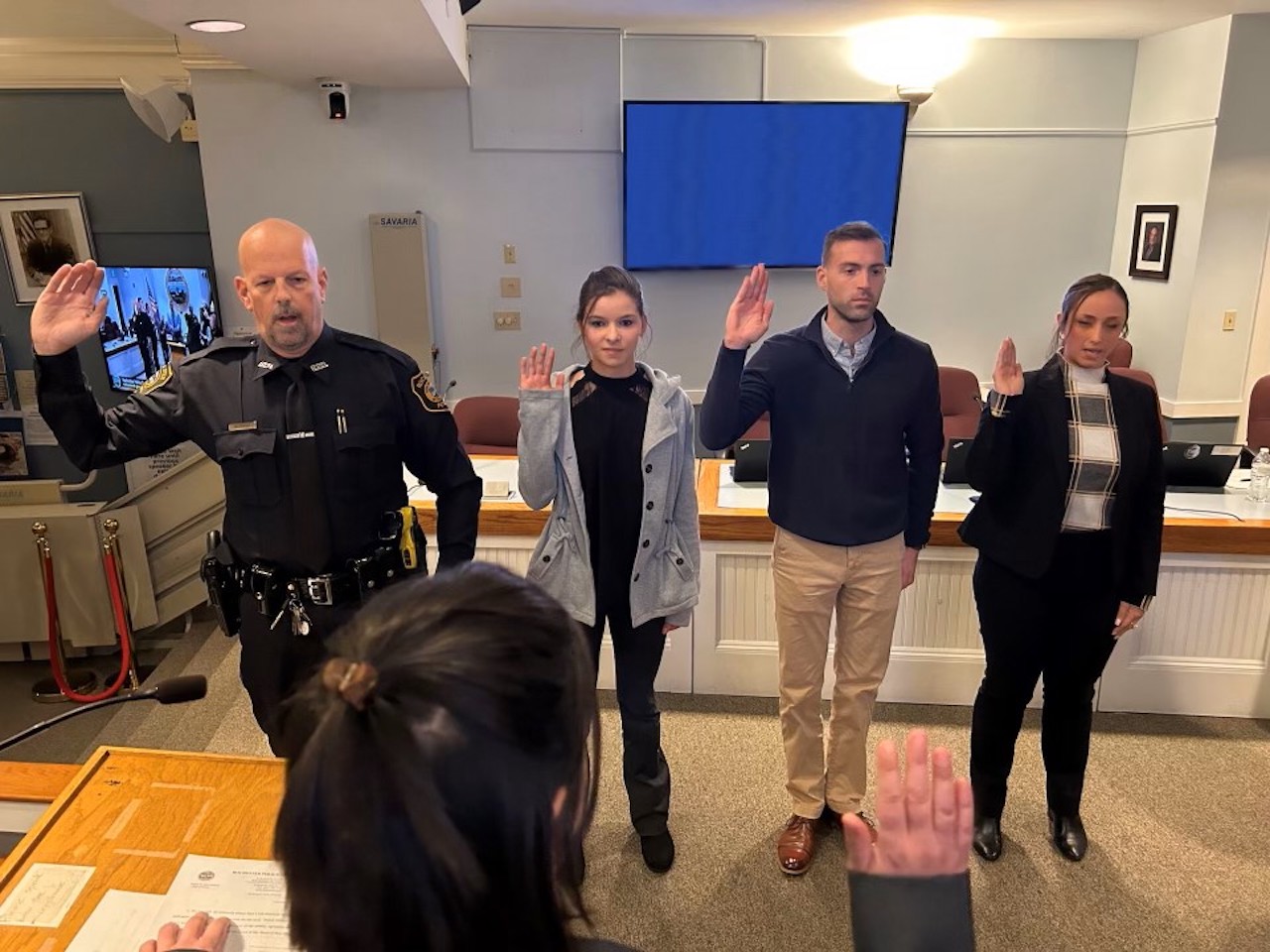 New Hires
Jack Settele is a native of Dover, graduating from Dover High School and the University of New Hampshire in 2019. Since 2014, Jack has been a member of the Army National Guard and has been deployed several times during his enlistment. Settele has advanced training in leadership courses and holds instructor-level certifications in tactics. In 2017 he was named NH ARNG Soldier of the Year. He's also served as an honor guardsman for military funerals for over 300 veterans. Settele will be heading to the Basic Police Academy in February.
Rachel Hill is a native of Northwood, NH. She holds an associate's degree from NHTI and has worked several customer service-oriented jobs while pursuing her career goal of becoming a police officer. Hill will be heading to the Basic Police Academy in February.
Katelyn Mills is a certified, full-time police officer who has transferred from the Canterbury Police Department where she served since 2021. She is a native of NH. Prior to being certified as a police officer, she had an extensive background as a correctional officer at the county level. As a correctional officer, she learned to hone one of the most important skills a police officer can have — the ability to communicate and de-escalate.
Michael Mcquade is a native of Rochester. This is a homecoming of sorts as Mike started his NH Law Enforcement career in Rochester. He honorably served in the Air Force and as an Armed Forces Officer before returning to Rochester and serving from 1993-2002. In 2002, he left Rochester to join NH State Police. At NHSP, he rose through the ranks and retired as a Lieutenant in 2022. In his final assignment, he served as the unit commander for the Justice Information Bureau where he led a staff of 60 employees.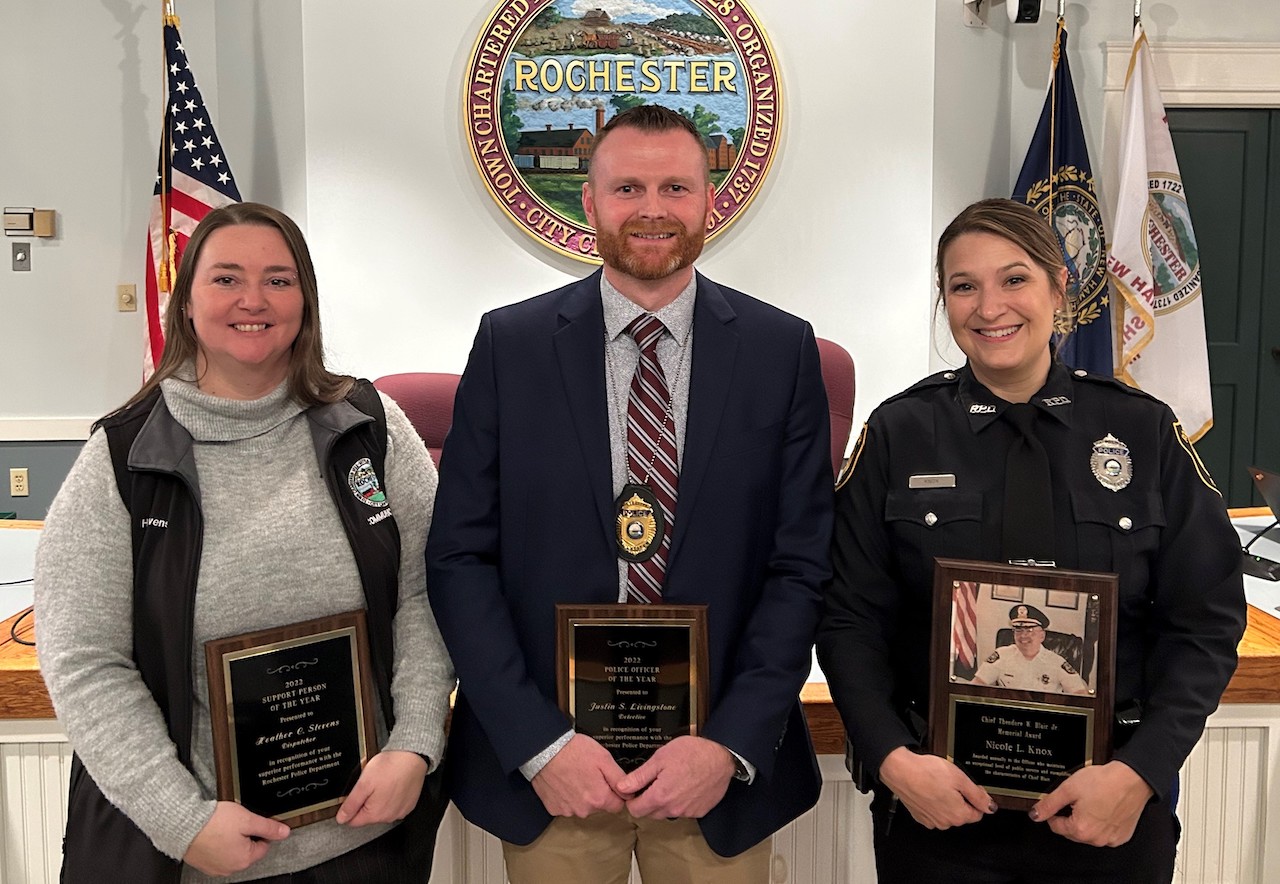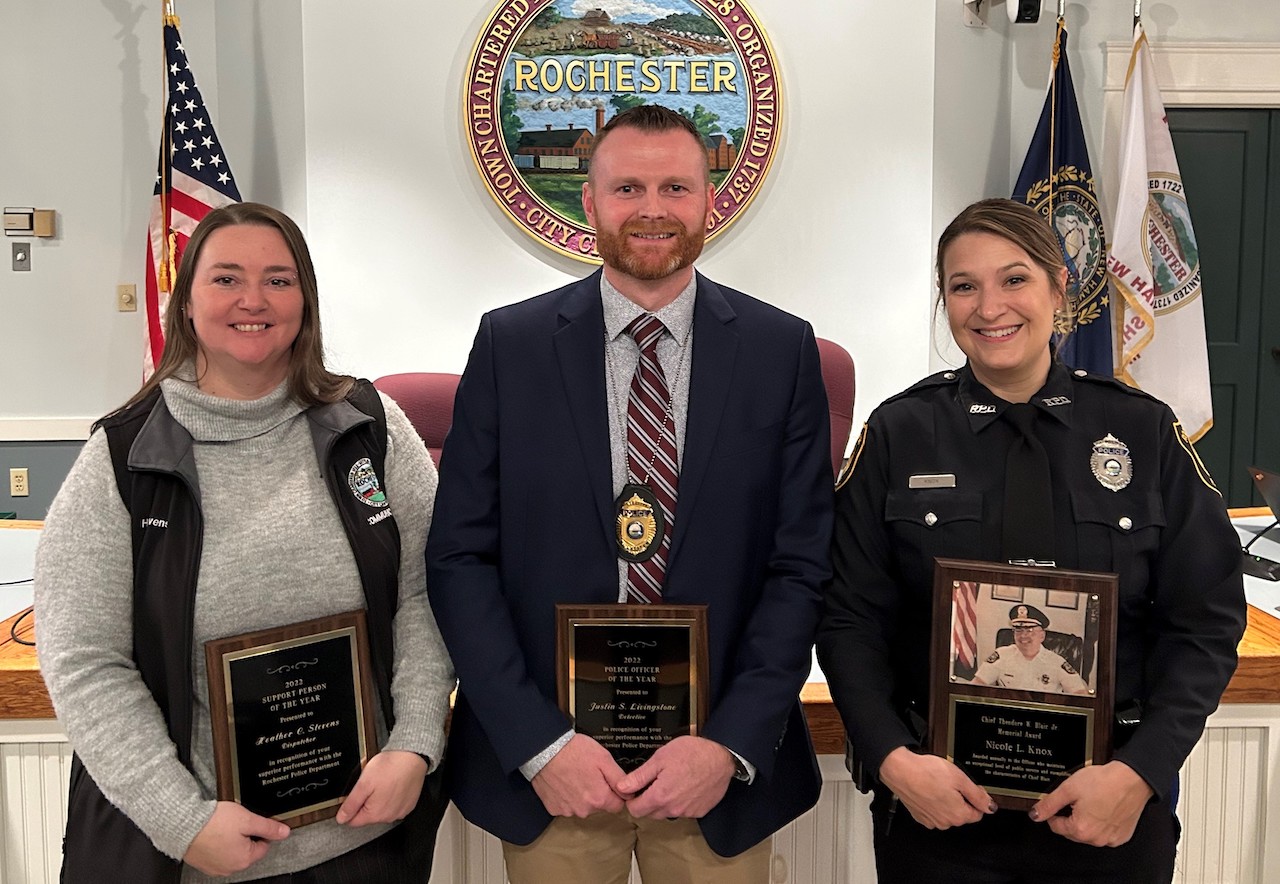 Civilian Support Person of the Year
Communications Specialist Heather Stevens was first hired in March 2020. Heather has quickly established herself as one of the anchors of the Dispatch Center. According to Chief Boudreau, staff members often joke, inquiring if she has a hidden sleeping location in the building because she is always working. (Evidence of the statement is backed up by the 647.5 hours of overtime she worked when operations needed it the most.) She is committed to being a team player and has become a certified trainer in the Dispatch Center. She takes initiative to expand her knowledge, volunteering to take on tasks and responsibilities. Stevens is often the mediator for conflicts within the workplace, dedicated to improving morale and team building.
Police Officer of the Year
Detective Justin Livingstone is a veteran of RPD having started as a Police Officer in June 2003. Throughout his career, he has been the model of consistency. Livingstone is tied for the longest-tenured detective. He is the "go-to" detective for training new detectives, helps new supervisors understand the bureau, is willing to help anyone, and serves as a role model to younger officers. He is engaged, well-liked, respected, involved, and always the first to volunteer for community events.
Chief Theodore Blair Memorial Award
Named after the late Chief Blair and given to the officer who throughout the year consistently maintains an exceptional level of public service and exemplifies the characteristics of Chief Blair. Attributes should include compassion, enthusiasm for the job, respect for others, commitment and dedication, a good disposition, patience, a sense of humor, honesty, and integrity. The 2023 Chief Theodore Blair Memorial Award recognizes the work of Detective Nicole Knox.
Knox started as a Communications Specialist in October 2015. She was later hired in as a full-time patrol officer in 2019. Chief Boudreau said she is someone who exemplifies commitment and dedication, "which was on display from the moment she started in the Dispatch Center and how hard she worked to get herself in a position to become a Police Officer".
In her short time as a Patrol Officer, she has become well-respected by her peers. Her nomination letter described how quickly she's been able to impact those new officers from very different backgrounds.
"She has a sense of humor and is never someone who is shy to tell a joke and make others smile, especially when someone is having a bad day," said Boudreau. "She has deep compassion for victims of crimes and works to bring them justice. She is someone who I think Chief Blair would be proud to have as a member of the department."