The City of Rochester, in collaboration with NHDOT, is working on a conceptual and preliminary design for an intersection improvement project at the intersection of Old Dover Road and Tebbetts Road.
In 2019, NHDOT conducted a road safety audit and determined that the intersection had significant safety issues. The project was approved as a Highway Safety Improvement Project (HSIP).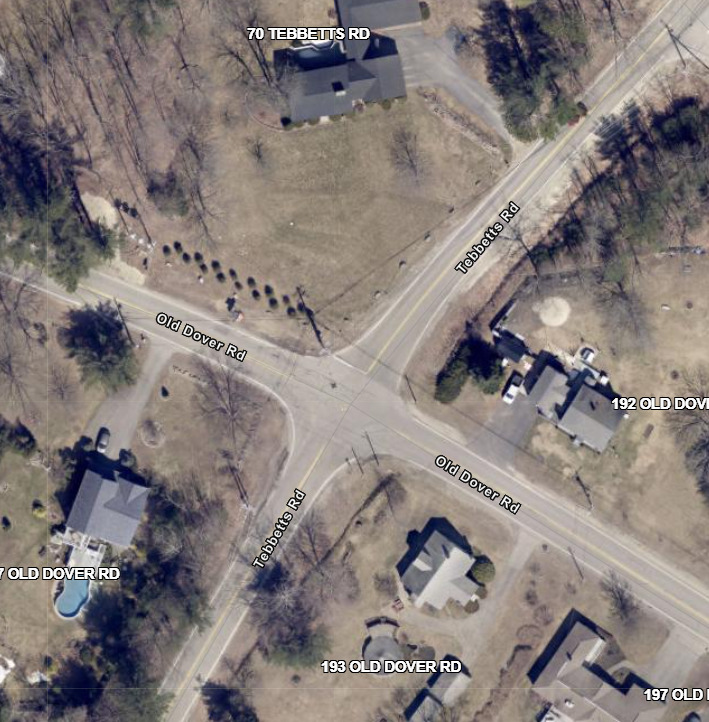 A public information meeting will be held at Rochester City Hall, 31 Wakefield Street, on September 26th, 2023, at 7:00 pm. The purpose of the meeting is for the design team to present information regarding the existing conditions of the intersection, and for residents to share their observations to help guide the direction of the engineering study before development begins.
For those unable to attend in person, the meeting will be live-streamed at www.rochesternh.gov/govtv and will be recorded for future viewing. The meeting will also be broadcast live on Breezeline Channel 26 and Comcast Channel 22.
Area residents are encouraged to participate in preliminary discussions, raise concerns, share observations, and ask questions regarding the project.