The Rochester Museum of Fine Arts is pleased to present a selection of works by Kimberly Meuse in the Bernier Room, at the Rochester Community Center, for the month of April.
Kimberly is self-taught in her style of watercolor painting after an introductory design course opened the door to the wonders and challenges of the medium. After a decade of working in corporate design, she followed her heart to fine art and watercolor.
Taking watercolor painting from a generally loose methodology to create works that defy the confines of representational painting, she has surmounted the challenges inherent in water-based media to create exquisitely deep, rich paintings that have become a career-long passion.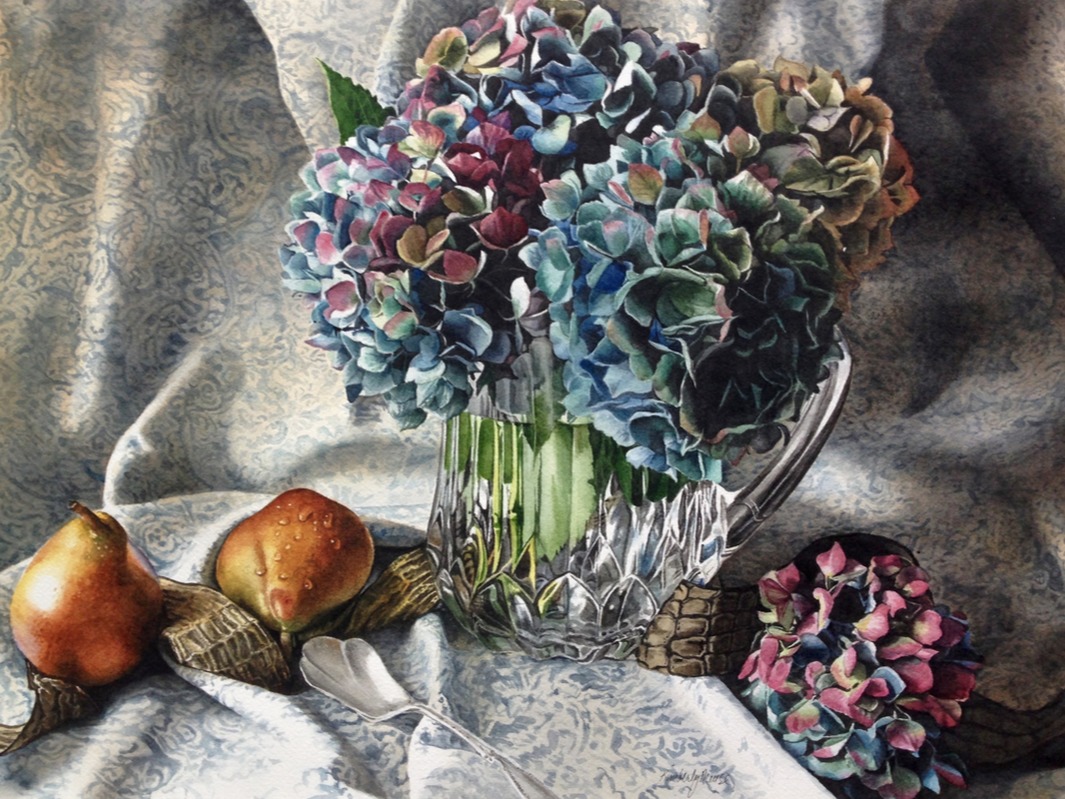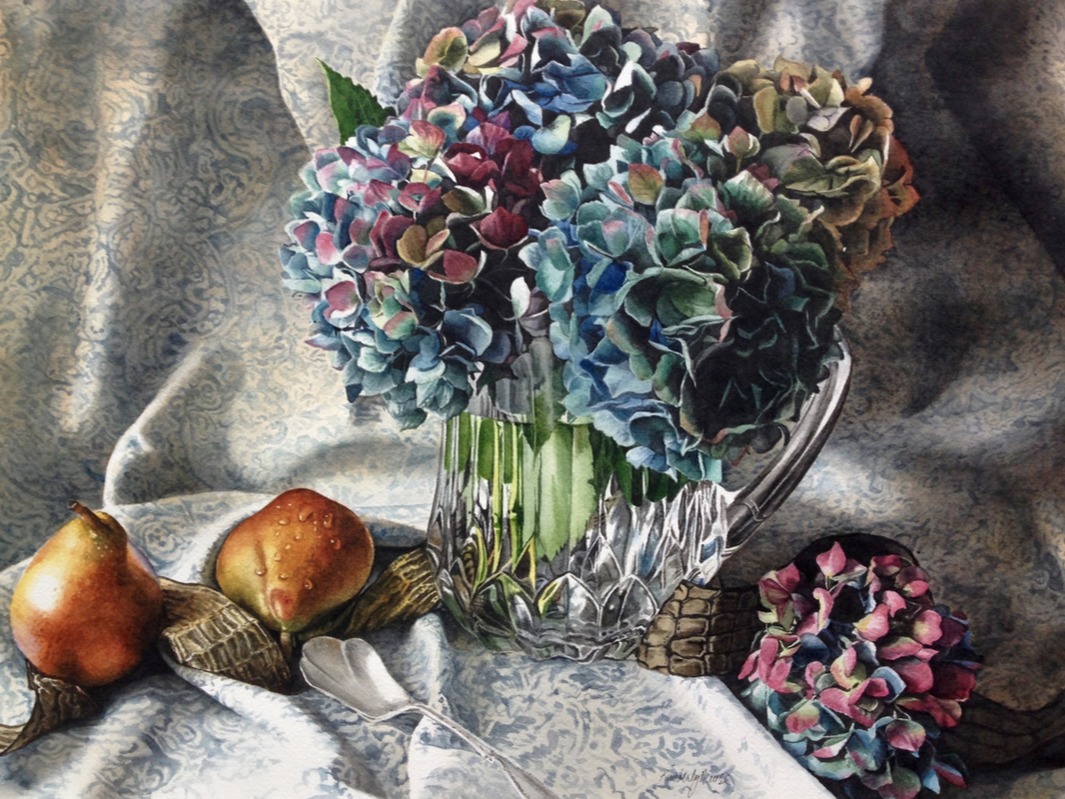 ​"There is something calming, tranquil, absorbing about still life. The eye pours over the textures and lines, absorbs every nuance of hues and values, distinguishes the interplay of shadow versus light over the surface of a petal," said Meuse. "Still life draws you in. It forces you to step forward and drink it all in. Details so fine that the trick is to determine if it's a photograph – and if not, how is it watercolor?"
The Bernier Room/Rochester Museum of Fine Arts is located in Suite 135 of the Rochester Community Center, behind Spaulding High School. The RMFA is sponsored by the City of Rochester, Rochester Main Street, Bernier Insurance, MacEdge, Lenharth Systems, and the Greater Rochester Chamber of Commerce. Visit www.rochestermfa.org to learn more.