Superintendent Kyle Repucci and Director of Career Technical Education Michele Halligan-Foley are proud to share a profile of R.W. Creteau Regional Technology Center senior Mason Obrey, who discovered photography as a possible career pathway this year.
Mason and his twin brother Dylan were born prematurely in 2004, and as a result, Mason suffered a brain bleed that led to him developing cerebral palsy. Mason has endured more than 50 surgeries, and uses a wheelchair for mobility.
Until his senior year, Mason wasn't sure what pathway he wanted to pursue, but he decided to try the Digital Photography & Video Production program this year and began taking on projects under the direction of Video & Photographic Arts Instructor Justin Discoe.
"The thing that appealed to me was learning to use a camera," Mason said. "And now that I'm doing photography, I feel like it could evolve into a career for me."
Mason's first project as part of the class involved taking portraits of people's hands. Mason decided he wanted to shoot the project using black and white photography, because he thought black and white would make the hands in the photos stand out more, and also enable finer details to be noticeable.
"I really liked doing hand portraits because you can tell a lot about a person from their hands," Mason said.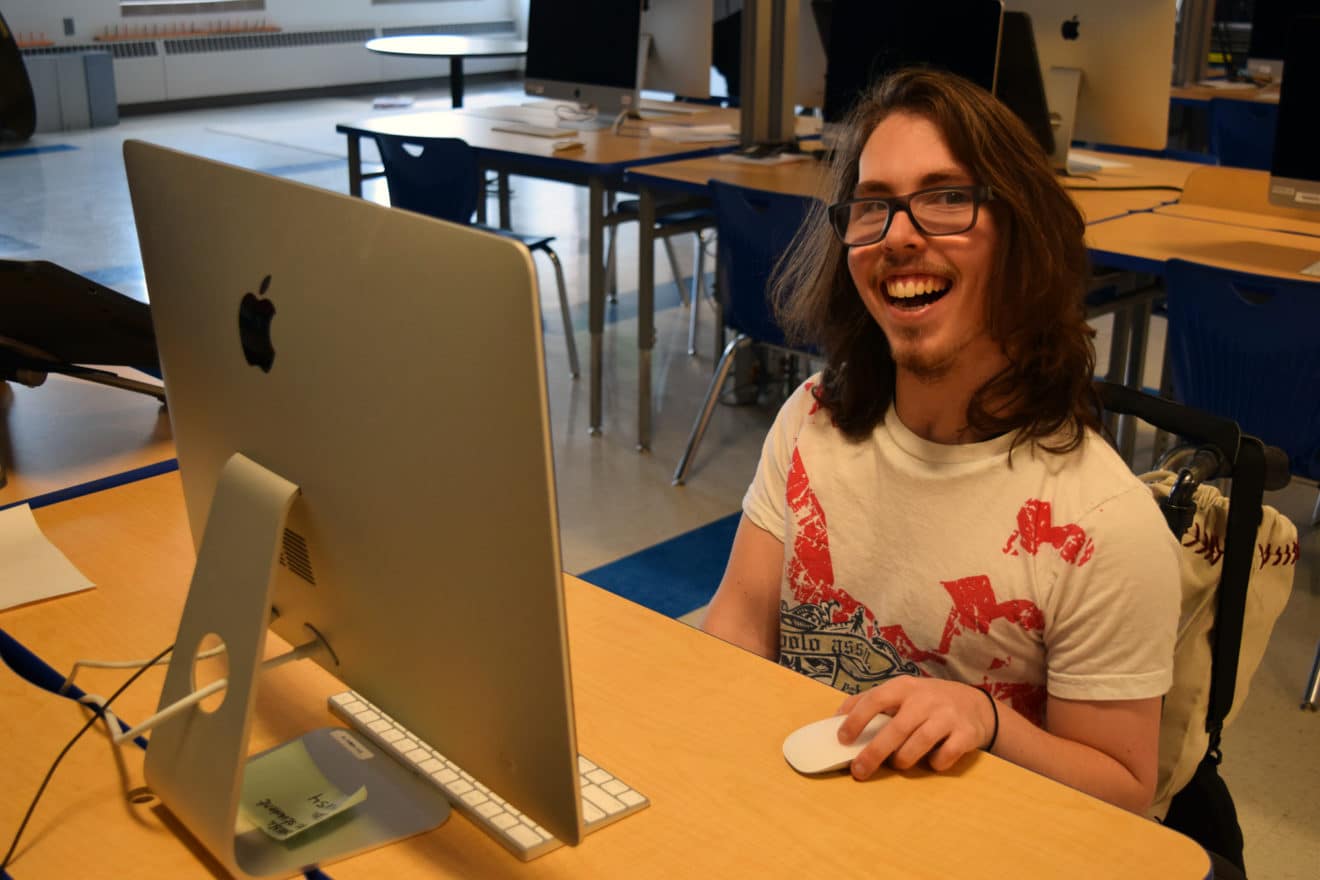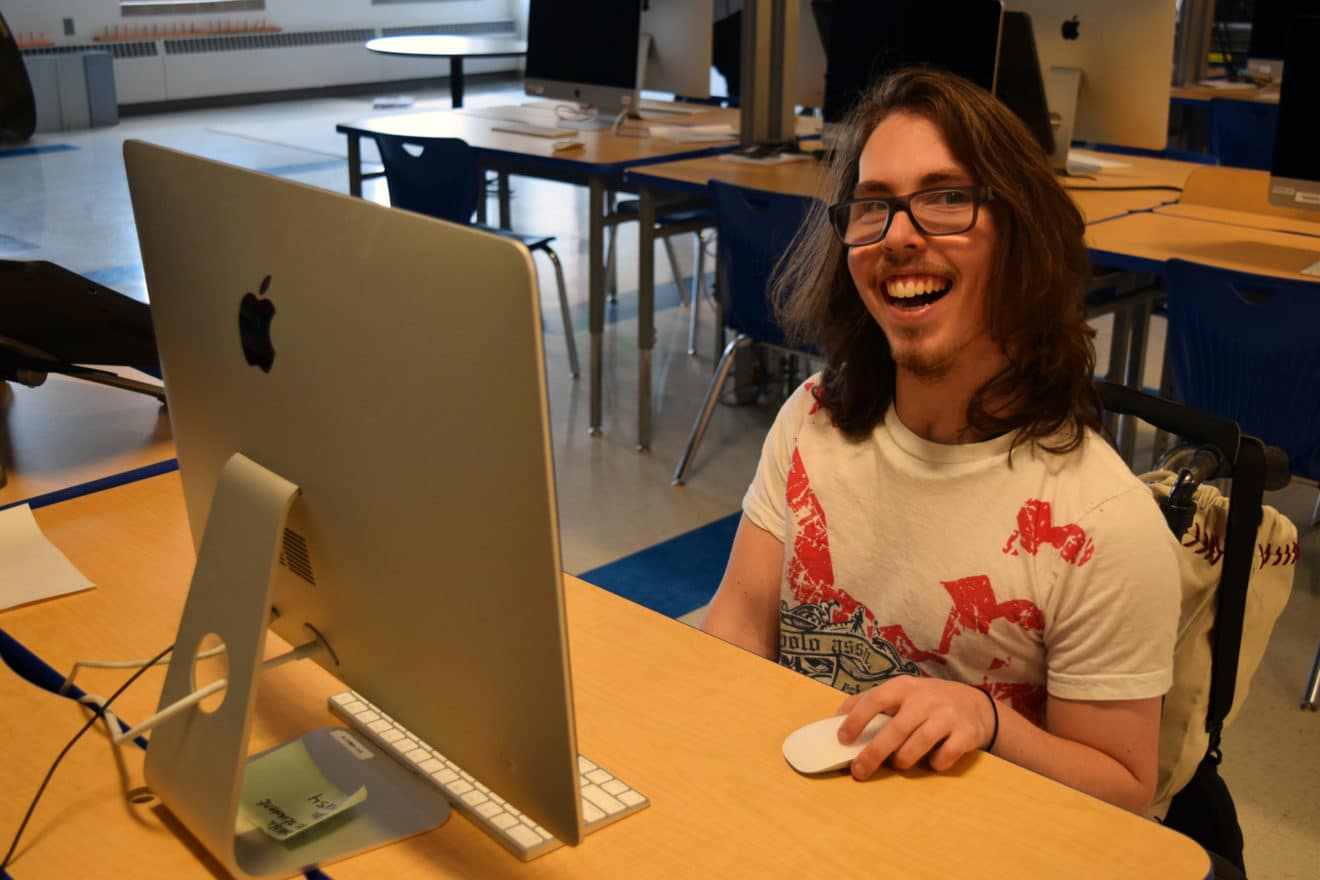 Mason photographed his father, teachers, and others, telling their stories through images of their hands' age, callouses, and more. Six images that Mason created as part of the project are now on display in the lobby of the Creteau Center.
Mason's next project was a stop-motion film that he created around Halloween, in which wrestling figurines were animated onto a background of a spooky graveyard. Mason said he took more than 100 photographs for that project and selected those that worked best when he entered the images onto a computer and added them to the background to create a stop-motion movie.
Mason is now focusing on preparing a promotional video to recruit athletes to join the Special Olympics Unified Sports program, and another video to help raise awareness of Northeast Passage, an adaptive sports program Mason has long participated in.
In his free time, Mason enjoys playing sports such as adaptive hockey, which he plays through the Northeast Passage program, and adaptive baseball, which he plays via Howie's Field of Dreams. Mason will also serve as a manager this year for the Spaulding High School Boys Varsity Baseball Team. Mason has been playing adaptive sports for most of his life, starting when he was just six or seven years old.
"The thing I like most about sports is definitely all the friends I've made over the years," Mason said.
Mason also enjoys watching true crime television shows and movies, and "now that I'm taking a photography class, I love it too."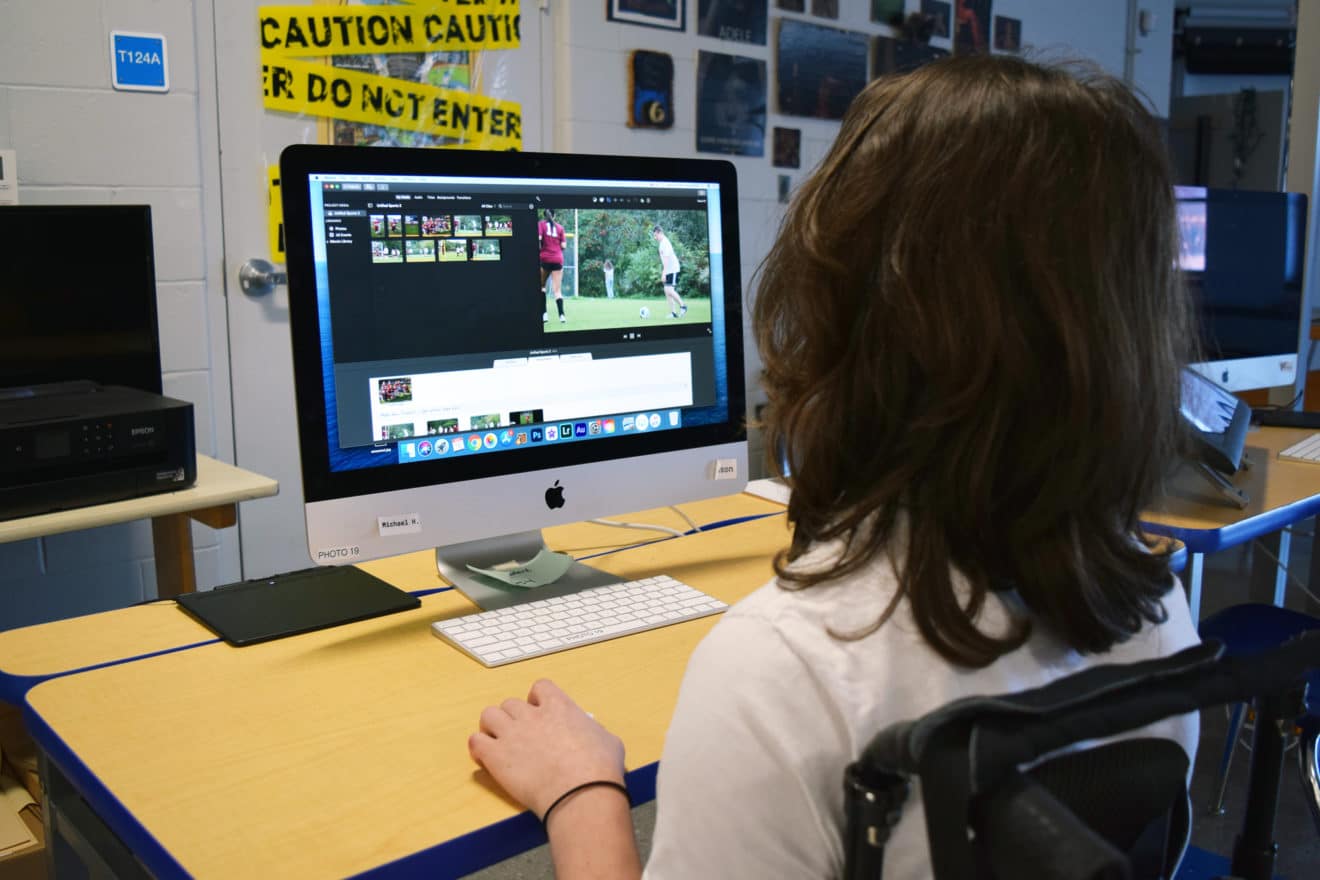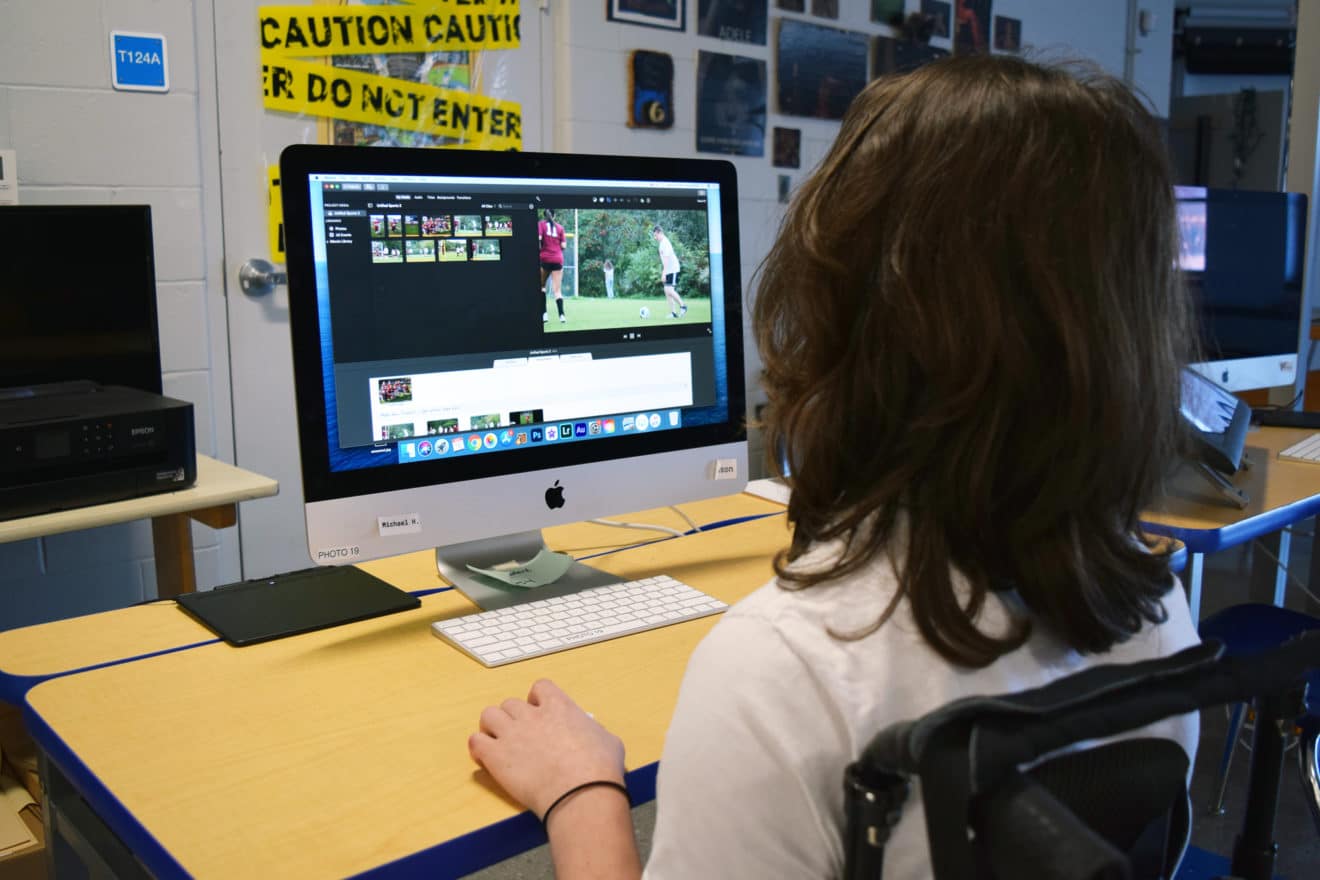 Instructor Discoe said Mason has shown natural talent and a good eye for photography, as well as determination to practice and learn difficult skills. Mason already learned to use complicated computer software such as Adobe Photoshop, Adobe Lightroom, and Apple iMovie for his projects, largely by using the programs himself and learning as he goes.
Mason also learned to use a Nikon camera even without an adaptive attachment that he was provided initially. Mason said he used practice and repetition to learn to use the camera, an endeavor that requires numerous fine motor skills to work the numerous features and small buttons on the camera body.
"This experience has taught me that you should always stick to your plan, even if you don't think it's going to work out," Mason said. "I've learned to be persistent and to find a way to make things work."
Instructor Discoe said the experience has changed Mason's outlook on the future as well.
"Mason used to talk about just getting whatever local job he could after graduation, but now he's looking at photography as a possible career and thinking about what he truly wants to do," said Discoe.
"Helping students find pathways to future careers is such a major part of what we do in Career Technical Education, and Mason's work in photography has helped him identify what he wants to get out of his future," said Director Halligan-Foley. "I could not be more proud of Mason, his determination, and the way he has found opportunity in the education we offer here at the Creteau Center. Mason is a talented individual who continues to contribute to our school community."