On Tuesday, August 2nd, the building located at 55 North Main Street was demolished to make way for new development.
45 and 55 North Main Street, former home of the Hoffman Furniture store and Slim's Tex Mex, will be replaced with a six-story building featuring 45 rental apartments, 15 interior parking spaces, and a 2,200 sq ft commercial unit on the first floor.
In an interview with Foster's Daily Democrat, Senior Project Manager for Groen Construction, Steve King, said "Once both [buildings] are down, we will begin site work. Then we will get ready to pour the foundations." King expects that work will begin by mid-September.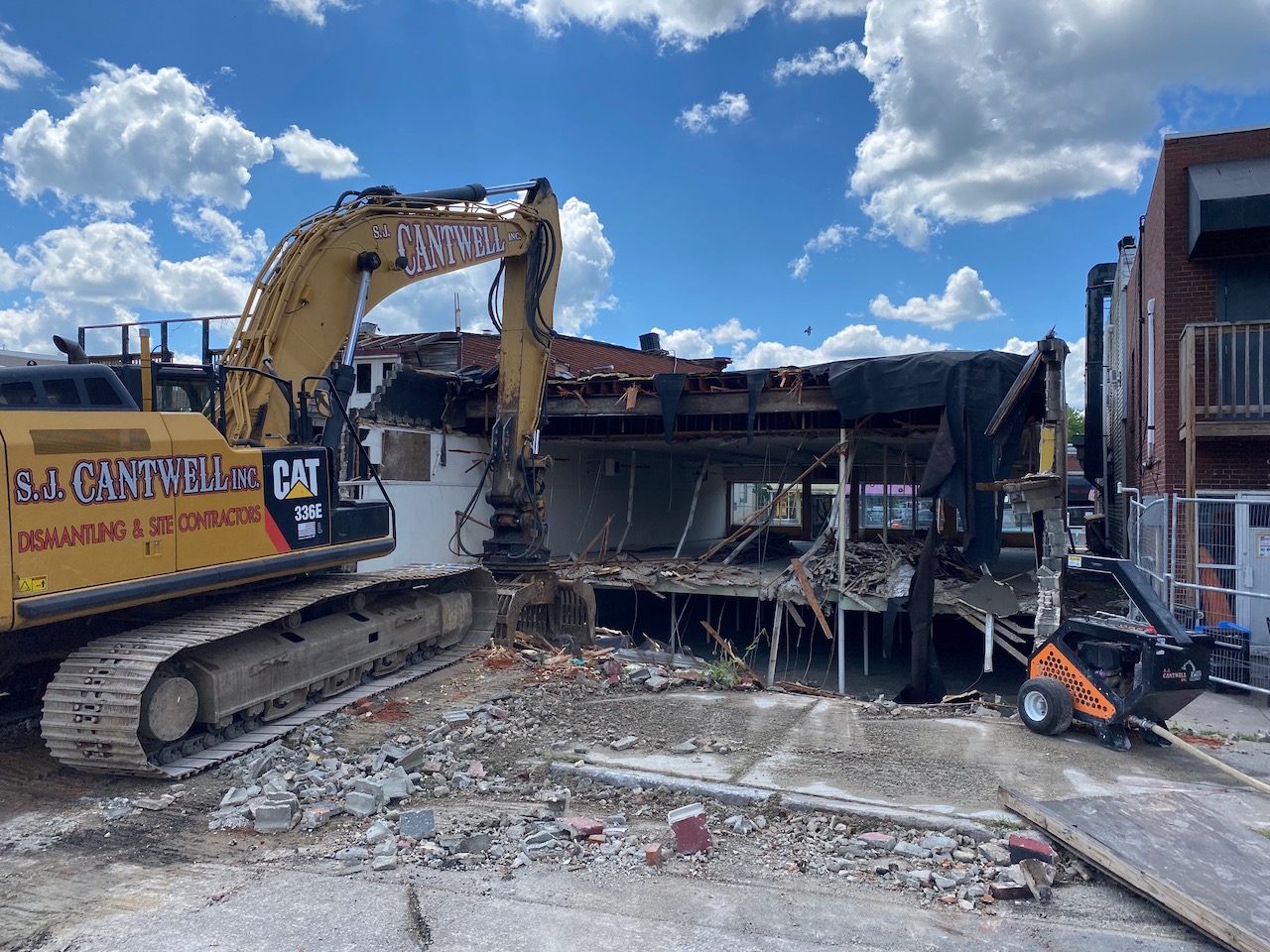 According to King, the architecture of the new building will pay homage to the history of the former structures. Some of the art deco features will be replicated in the design. King expects to finish the project in 18 months and begin occupancy "in the first quarter of 2024."
Until then, the project requires King to block off a portion of the North Main Street sidewalk and a large area of the Union Street parking lot, located behind the property.
Rochester's Director of Economic Development, Michael Scala, is reminding patrons that downtown restaurants and retail shops are open for business during construction, and nearby parking is plentiful.
"We worked with the Public Information Department to create a website that encourages residents and visitors to visit Downtown Rochester," said Scala. "The site is called 'Discover Downtown' and it features several helpful resources, including a parking map."
Scala urges customers to utilize street parking and other municipal parking lots and walk to nearby businesses.
"We look forward to the Completion of the project", said Scala. "Until then, we need to adjust to using alternative parking areas. Our businesses need your support and they're more than worth the short walk."
To learn more about Discover Rochester, visit www.rochesternh.gov/downtown.